By Laia Cardona, on 16 May 2023
A backlink is a link that is found on another website and redirects to yours. In terms of SEO positioning, backlinks play a very important role, since the more backlinks you have, the better positioning you can achieve on search engines. This is because the algorithm interprets a lot of backlinks as a sign that your website has a high authority, which is one of the main criteria used to decide the position of your page in search results.
Therefore, ensuring that your website has quality external links is essential, and one of the best ways to achieve this is through a backlink audit, which you can do yourself or by hiring an agency.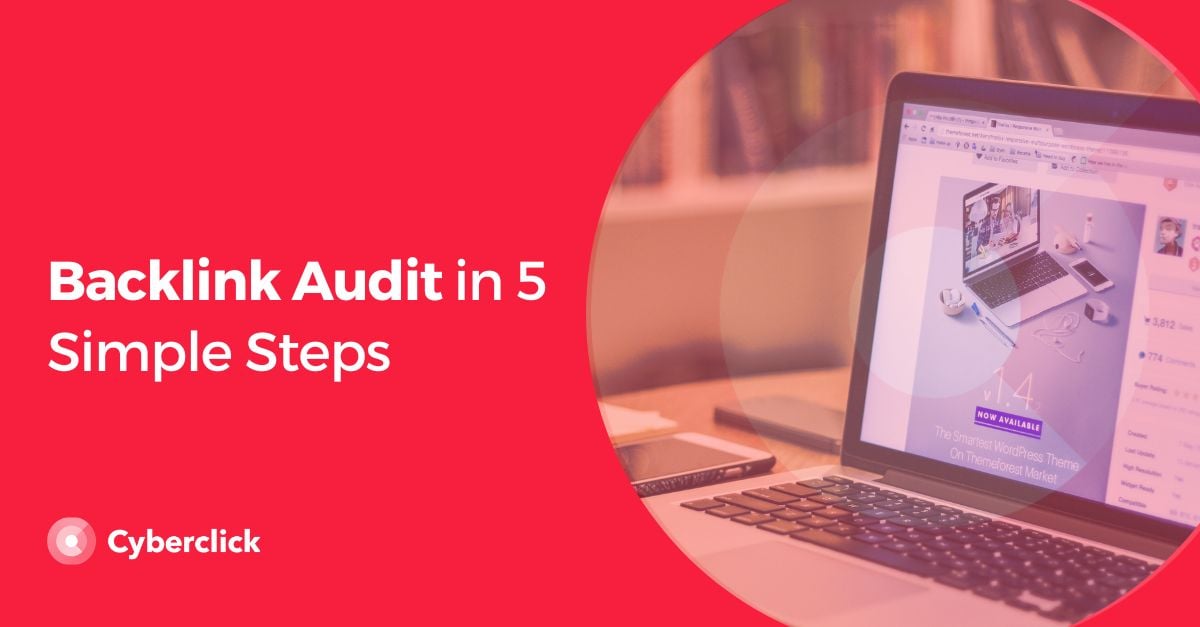 What Is a Backlink Audit?
A backlink audit, or link audit, is the process of analyzing all existing links the redirect to your website. Its purpose is to solve any problems that may exist with the links (and that may be causing penalties to your website), as well as to find new link opportunities.
In short, a backlink audit will help your website improve its positioning for keywords that are relevant in your industry.
Backlinks are more important than you think for your website but, for them to be truly useful, they need to do more than just exist. This is because it is possible that there are backlinks to your website that are doing you more harm than good. A backlink will be useful as long as it is on the right page and on the right phrase or word. All these factors and many more will be analyzed in a backlink audit.
5 Steps to Do a Backlink Audit with Semrush
In our experience, Semrush is one of the most useful and intuitive tools for performing a link audit on your own. Below are the 5 steps you can follow to use it properly.
1. Research Your Competitors
Although this step is not essential, we recommend it. It consists of analyzing the link building strategy of your closest competitors in order to get ideas and information that may be useful to you. To do this, simply go to the "Backlink Analysis'' section of the platform and enter both your domain name and those of the competitors that you want to compare yourself to. In the "Domain Overview" section you will see all the information you need to improve in your link strategy, such as:
Authority score: this indicates the popularity of your domain based on your number of backlinks compared to the competition.

Number of backlinks/referred domains/referral IP: this gives you an estimate of how high your backlink level is compared to the competition.

Link attributes: this shows the weakness or strength of your competitor's links.

Types of backlinks: you can find out what type of content is most linked to by the competitors you have entered.

Referred domains: here you will see if you have to target more domains.
2. Analyze Your Backlinks
Now it's time to analyze all your backlinks. To do this, it is best to use the "Backlink Audit" section offered by Semrush. By entering your domain you will be able to know both its strengths and weaknesses. In short, this is the most relevant information that the tool will offer you:
Toxicity index of the referred domains: if this is high, it is most likely due to a bad SEO or a poor linking strategy.

Percentage of Compound and Money anchors: a high number of them are negative, as Google identifies them as toxic.

General toxicity index: high toxicity is a symptom of many harmful backlinks pointing to your page.

Number of referring domains: if this is low, it means that you have many links coming from a single domain, something that Google identifies as suspicious.

Total number of backlinks analyzed: ideally this should be neither too high nor too low. However, if it is very high and you are publishing a lot of content on a regular basis or you know that many links are being generated to your website that are not spammy, it's a good thing.

Percentage of USG or dofollow links: it is important that this is not high.
3. Classify Harmful Links
Now that you know the status of your backlinks, it's time to clean them up by sorting out those that are toxic. You can do this by asking the owner of the host website to remove the link or use the disavow links feature on Google Search Console. Links with a very high Semrush toxicity score are best resolved with this second option, as they are likely to be spam and it will not do you any good to contact the website owner.
Keep in mind that backlinks with a toxicity level lower than 45 are not considered serious, so you can let them continue to exist.
There are three types of backlinks in your link audit and you can classify them as such in Semrush:
Good backlinks

Backlinks to remove

Backlinks to disavow
4. Clean Your Backlink Portfolio
It is time to remove or disavow the most toxic backlinks. If you have a way to contact the owner of the website, you can remove the backlink by asking them to get rid of it. You can do this with the template that Semrush offers you. If not, you must export the entire "disavow" tab from Semrush to .txt and upload it to the Google Disavow tool.
5. Build Valuable Links
The last step in your backlink audit is to find new link possibilities that will help you rank and gain authority. Semrush can also help you with this if you connect your Google Search Console account and your Google Analytics account to the tool and then access the "Target Pages" section, which will show you which pages you should optimize to increase your backlink possibilities.