By Colm Fitzgerald, on 17 November 2020
Link building has been and continues to be an essential SEO strategy for anyone looking to boost traffic. Link building involves creating inbound links to your website from external sites with the end goal of increasing your rankings in SERPs (search engine results pages), and boosting your credibility.
Building links isn't easy, though. It requires work and must be done ethically otherwise you'll be penalized by Google, and no one wants that. The goal is to practice 'white hat' link building: the process of creating a foundation of organic, relevant and valuable links that improve user experience. 'Black hat' link building on the other hand, uses spam tactics as a quick attempt at SEO advancement. Avoid these tactics at all costs.
So let's dive in and share some link building tips and start creating natural, inbound links that will be an integral pillar of your overall SEO strategy.

10 Link Building Tips
Building a solid foundation for your link building campaign begins with diversity: links should be from a wide range of sources, not just one or two. Quality links are also rewarded—reputable sites that are considered important by Google are preferred. And finally, quantity. The more links the better, always with quality in mind of course.
Here are 10 link building tips you can use to boost your results in Google:


1. Reach Out for Links
This could be to anyone you know, or don't know, either personally or online who has a relevant site or blog that relates in some way to the content or product you offer. The keyword here is relevant, as Google will only reward you if the site has some significance. And if the content you produce is indeed of value, like a great how-to video for example, others will gladly link to you when creating their own content. A simple search for content within your niche or containing your keywords will reveal potential link partners. Send them an email or message with the link(s) in question and ask them to include them in future content. Some will be more than happy to oblige as it makes their job easier.
2. Contact Those You Link to or Mention
In the process of creating your own content you'll no doubt be linking to others' along the way. A simple and effective (and natural) strategy is to contact those you've linked to and let them know. And of course as a side note ask if they could return the favor. This opens up a dialogue and as long as you're not too pushy, could develop into a link exchange match made in heaven.
3. Guest Blogging
A tried and true link building strategy, guest blogging isn't as beneficial as it used to be yet still has its place. Guest blogging, as the name implies, involves writing a blog post for another site in your niche and including a link back to your own content. Be very selective about sites you publish on; those that accept everyone and everything aren't worth your while. Guest blogging can also develop mutually beneficial linking relationships.
4. Find Bloggers
Try to find bloggers in your niche that you can create a partnership with. Followerwonk is a Moz tool that makes finding influential bloggers that much easier. Simply search for your topic and you'll get back a list of prominent bloggers in your niche. You can then download the results as a CSV file and find out which of them have contact details. From here, again, it's just a matter of reaching out and asking for links.
5. Podcast or Text Interviews
Podcasts are experiencing explosive growth and there are podcasters out there for just about every topic. You're probably already familiar with a few in your specific industry. And they're always on the lookout for new and interesting guests. Appearances on podcasts allow you to promote your brand and get a shiny new link, too. You may be tempted to seek out high traffic podcasters, but relevance to your topic is more important—it's engagement that you want above all else.
If you have your own podcast you can also ask your guests to share the episode on their site. Text interviews are another option which requires much less effort and questions can be answered how and when you want.
6. Boost Your Infographic Links
Infographics have become very popular for link building as they're extremely shareable due to their quick delivery of easily digestible information and attractive imagery. Yet some who embed your infographics won't necessarily link back to you. To find out who is or isn't giving you credit:
Go to where your infographic is hosted
Right click the image
Select "Copy Image URL"
Go to Google Images
Click the camera icon left of the search field box
Paste the image URL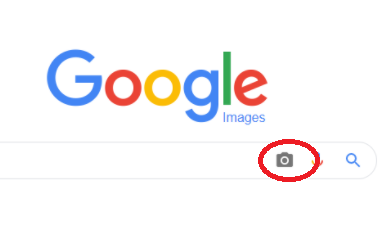 Your results will now show where your infographic has been used and if it's been linked back to you or not. It's only now a matter of asking the site owner to add your link.
7. Influencer Marketing
Influencers have become an integral part of the marketing game. They bring a lot to the table for both marketers and the consumer as a bridge between the two parties. Whether it's a shoutout, an ongoing sponsorship or a product trial, influencers can add your links to their own content in videos, stories, posts or pictures. Google is looking for content from authoritative voices and also measures levels of engagement. And influencers are masters at creating engaging content!
They can also encourage their followers to include a branded hashtag in all of their own posts or shares of your related content. This is a great way of naturally increasing your ranking and general reach while also building your reputation as a prominent brand.
8. Add Your Link to Every Social Media Platform
Have you added your links to all the platforms you actively share content on? From Facebook to Twitter, insert your link in content and in profiles. Google labels links as Dofollow or Nofollow, and most links are seen as nofollow on social media sites to reduce spam. This means search engines don't follow them and they have no influence on page rank.
So how do you know which are Dofollow and which are NoFollow? Generally links on profile pages and description pages hold more weight. Links in shared content are Nofollow but studies show engagement can increase Page rank. Retweets on Twitter are particularly powerful.
Some care needs to be taken when it comes to asking for shares on social media as most people shy away from company profile requests. By using a real life company executive profile you can build real relationships with real people.
9. Make the Most of YouTube Links
Trustflow is a system created by Majestic SEO which rates sites based on their level of quality as 'seed sites' or how close they are to seed sites (think Wikipedia). YouTube has a Trustflow score of 99 out of 100. In short: you want YouTube backlinks! YouTube is also an extremely effective medium for connecting with your audience and showcasing your brand and/or products.
If you have a YouTube channel then make sure your link is included in:
your profile
channel description
video description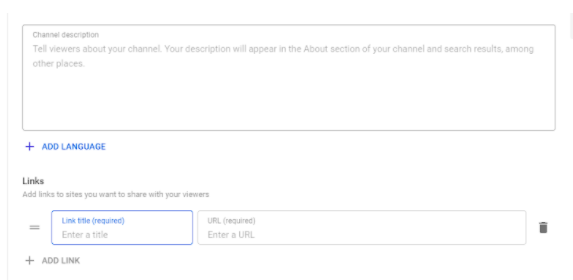 The first link you add will be Dofollow but additional links will be Nofollow.
After you've created your channel and added some videos, head to http://youtube.com/verify to verify your account and open up additional link opportunities. Once you've verified your channel go to http://youtube.com/features and click 'Advanced Settings'. Scroll down to the very bottom to 'Advanced Channel Settings'.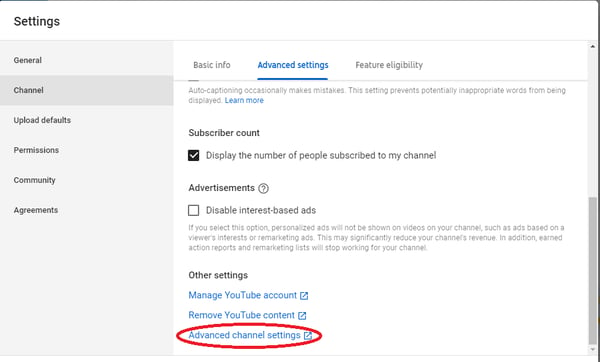 Now just add your site link and you'll have another Dofollow link from YouTube and a boost in SEO.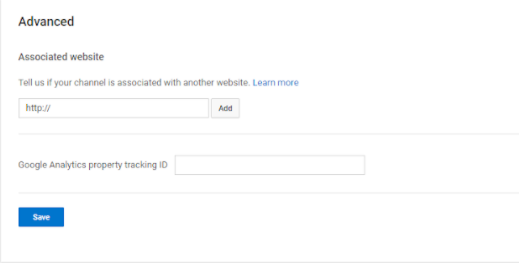 10. Broken Link Building
Last but certainly not least, we come to the art of broken link building. Broken link building is a crafty and effective strategy for getting those links up and running. We can break the process into three steps:
Find a site or page that's in your niche that is relevant and is a good fit for a link

Check their content for broken links

Suggest your link to the webmaster as a working alternative
You're looking for links that return a 404 error, for example, because they've been removed. Finding broken links at scale is the trick here—scouring websites manually for broken links isn't very time efficient. By doing some research on your SERP competitors backlinks you can find those broken links which are also pre qualified as relevant and SEO friendly. Using SemRush can make the process quick and easy. Search for your main keywords in Google and then paste the top ranked URLs into the above mentioned backlink analytics tool.
The whole process is broken down nicely here.
Planning and executing a link building strategy takes time and effort: there's no shortcut to generating quality, organic inbound links that increase your page rank. Luckily there is a wealth of information and tools available on the subject. And by creating solid, valuable content for your audience, and by practicing ethical link building strategies, you'll be well on your way to SEO success.