By Laia Cardona, on 13 April 2020
SEO tools make our lives easier. They help us track and position the keywords we're interested in, using less time, effort, and resources. They also make sure your website is running properly and help you see or solve problems.
In this article we will talk about a must-have SEO tool to help keep your SEO and Inbound strategy under control: Google Search Console.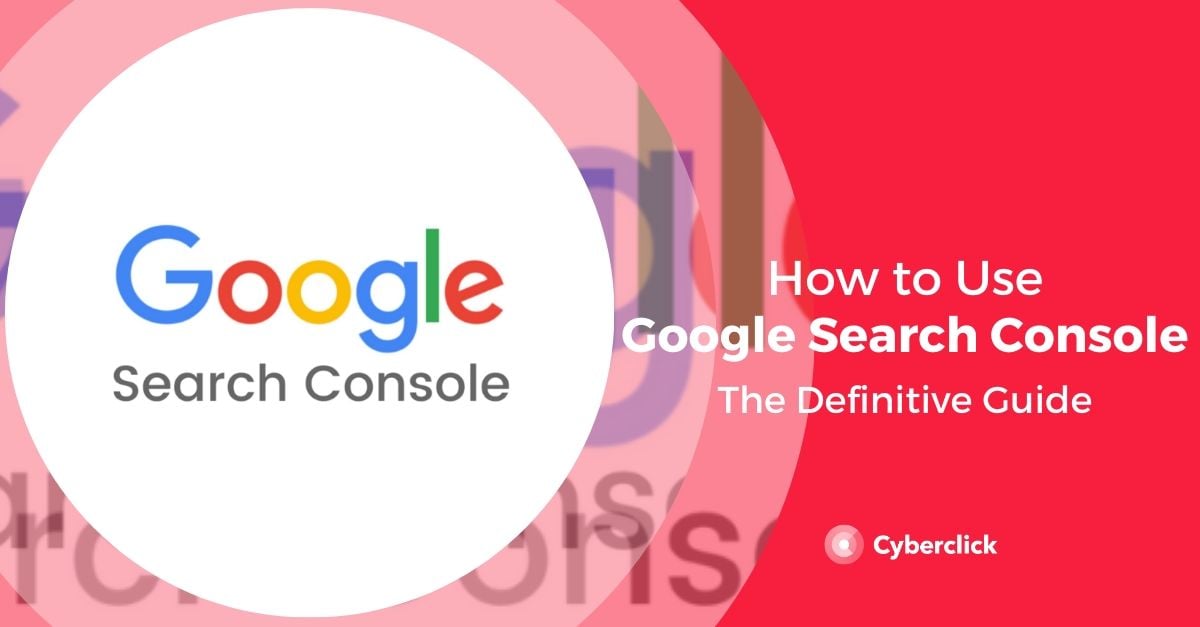 What is Google Search Console?
Google Search Console is a Google tool with multiple functionalities that measure your website's performance and search traffic, fix issues, and make your page stand out in Google search results.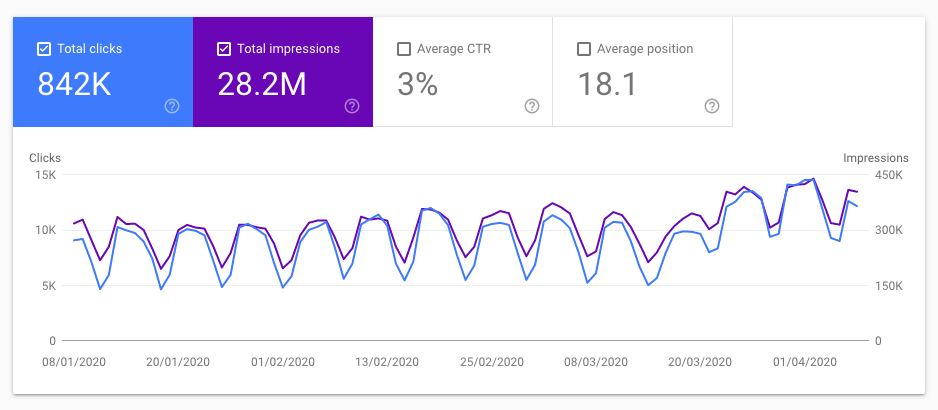 For example, with Google Search Console you can…
Submit and review your website map (sitemap).
Check how often Google bots are visiting and indexing your page and adjust the indexing frequency if necessary.
Produce and review a robots.txt file.
Find internal and external page links to the site.
View what keywords users used to come to your website
View indexing statistics and possible errors of your pages.


How to Use Google Search Console
To start using Google Search Console, you only need to follow these steps:
Go to the Search Console page within your Google Account.
Select the type of property you want to add: the entire domain of a site or just a specific URL. Typically we recommend choosing the "all domain" option to get information about all the sections of your website.
Write your domain name (without https or www) and click "Continue".
Verify site ownership by following the steps in the next window.
When the "Verified Property" notice appears, click "Go to Property".
Now you're ready! We recommend that before you start with the rest of the features, send your sitemap to Google as a first step.
3 Major Benefits of Using Google Search Console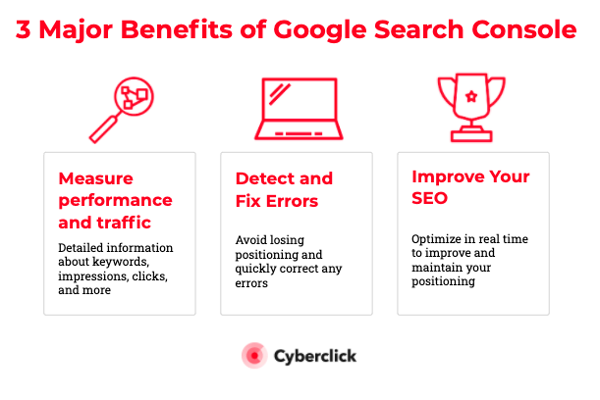 1) Measure performance and traffic
Google Search Console details the keywords you position for, which keywords are linked to each of your URLs, and the impressions, clicks, average CTR, and average position of each one. Let's look at these features in more detail.
Search results performance
In Google Search Console, you can see search result performance in both Google and Google Discover.
In search results you can find the following information:
Queries: The keywords that searchers used to find your website, the number of clicks, impressions, CTR, and position of each keyword
Pages: The pages of your website users have visited, according to a certain time frame.
Countries: Where your visitors come from and the performance data by country.
Devices: What device people used to access your site, separated by computers, phones, and tablets.
Search Engine Appearance: The results in this section are classified under "AMP Non-Rich Results", "AMP Article", "Videos" and "Web Light Results".
Dates: all data day by day.
This information has a lot of super-useful apps for your SEO strategy, such as:
Download a list of keywords: You can then sort them by average position and see which words are in first place, in the top 10 or in the top 20 results on Google's SERPs.
Download a list of impressions: If you cross this list with the keyword list, you can find interesting opportunities. For example, keywords that have a large volume of impressions and are in the top 10 but not in the top position.
Review individual URLs: You can see which keywords you have on Google and what content they link to, as well as view impressions, clicks, and average position information.
Compare date ranges: You can compare different time intervals to see how you're evolving.
View search results for web, image and video, in order to go beyond the written contents.
Link information with Google Analytics. You don't have to have Google Analytics and Google Search Console open at the same time. Instead, you can link the two platforms directly and view all your results from Analytics.
Google Discover Performance
Discover is a list of topics that users can navigate to on their mobile devices and display summary pages on cards. When you tap one of those cards, users go to the source page of the corresponding Discover entry. Appearing in Discover depends entirely on Google's algorithm, there is no need to include structured data.
In this section of Google Search Console, you can see total impressions, clicks, and average CTR, as well as individualized data by pages, countries, Discover appearance, and dates.
URL Inspection
URL inspection allows you to review your domain URLs for several different purposes, such as:
To index a new page faster. When you start publishing to a new website, Google tracks it less intensely. After time, the algorithm understands that you are publishing regularly and will then return more often. With Google Search Console we can speed up this process.
To reindex faster when you've made changes to a page. If you've modified anything about your site and want Google to review the changes faster, you can also indicate it here.
To check if your website has errors. From here you can check if your page has any kind of coverage or search error, allowing you to fix it quicker.
2. To Detect and Fix Errors
One of the most useful applications of Google Search Console is to be able to catch SEO errors in time, so that you can avoid losing positioning or being deindexed. Let's look at the sections where you can find this information.
Coverage
In the Coverage section you will see the pages with errors, valid with warning, valid, or excluded.
In case there is an error, Search Console sends you an automatic email alert so you can correct it as soon as possible. The email explains the type of error and invites you to go and view it. Some common error types are 404 (the submitted URL could not be found), URLs labeled "noindex", and trace issues.
"Valid with warning" pages do not generate this automatic email, but it is important to go check on them as well. In the long run, if you accumulate too many it can penalize your positioning.
Sitemaps
To stay on top of potential bugs and optimize your site's performance, it's also critical to keep your sitemap up-to-date. If you use Wordpress, Hubspot, or another tool that automatically generates site maps, it's hard to have an error in this section. However, as in the case of coverage errors, if one is detected, Google will send you an automatic email.
Speed
This is a fairly new section that is still in the experimental phase. It helps you consider the loading speed of your website, which is a very important factor in improving user experience and reducing the bounce rate.
Mobile Usability
To avoid errors in this section, the most important thing is to have a responsive website. At Cyberclick we have sometimes detected problems with too small images or texts that are difficult to read in the privacy policy, which we found out using this feature.
AMP
This is one of the most important sections if you have AMP pages associated with your website or blog.
AMPs or mobile-accelerated pages emerged thanks to a Google project to improve and speed up the operation of websites on different mobile devices, such as phones and tablets, which make up a large percentage of usage today.
The great advantage of AMP is that they load and render much faster than a regular page. However, today they make less and less sense, since responsive design already meets the goal of adapting to all kinds of devices and especially mobile devices. At Cyberclick we only have them in Numerical Blog.
In case you use AMP, we recommend that you review both errors (which generate an automatic email to your email) and "valid with warning" pages.
3. Improve Your SEO Positioning
In the end, applying all these functions of Google Search Console allows you to do a real-time SEO optimization and improve your organic positioning by correcting your errors, improving the speed and indexing of your website and knowing the position of the keywords, in order to improve them.
Like any modern tool, Google Search Console contains a lot of information, so it's important to know how to prioritize. If you've just implemented it, my advice is to focus primarily on fixing bugs and trying to spot quick opportunities to improve your positioning from keyword and impression analysis.