By Michelle Bernachi, on 18 October 2022
Advertising on social networks is one of the best ways for your brand to gain visibility and reach. It could also increase the overall number of leads and conversions. So, what makes a good strategy to advertise on social media? Keep reading to find out!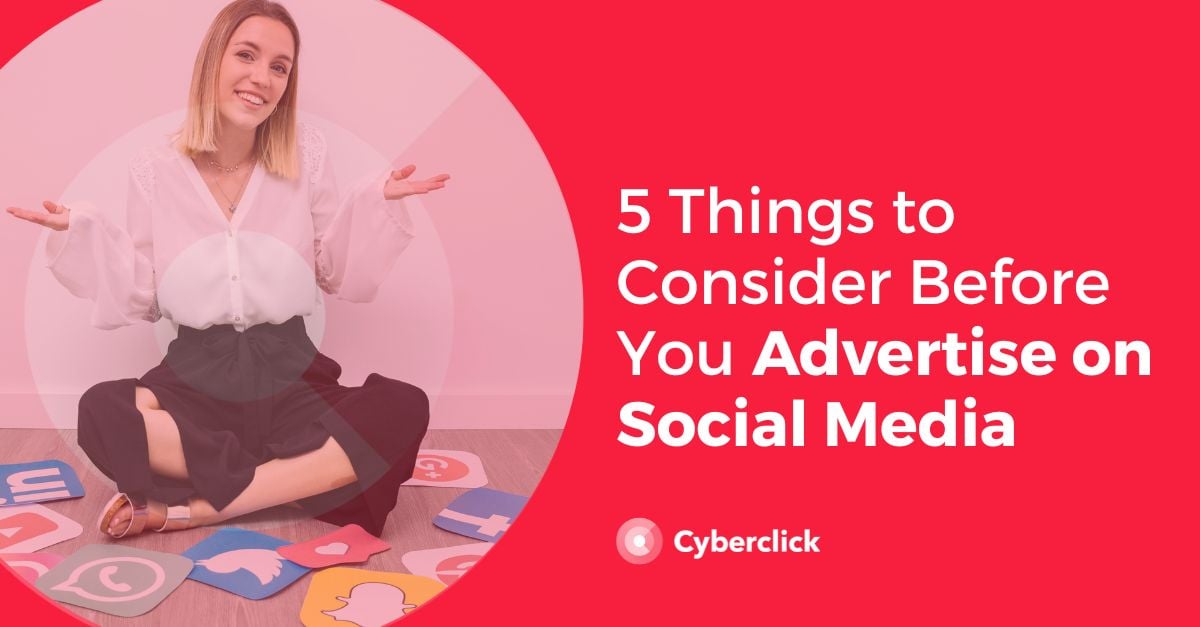 Why It Is Important to Advertise on Social Media
Social media has become one of the most effective channels for reaching target audiences since it's estimated that each user spends an average of 2.5 hours a day on it. In addition, practically everyone has at least one profile on one of the platforms, either to keep in touch with family and friends or to keep up with news and trends. This means that virtually anyone can be reached with social ads.
It's also worth noting that trust is generated with the public through social media since the brands that advertise on it have a profile that allows them to create a relationship with followers and customers.
5 Key Aspects to Start Your Social Ads Strategy
1. Set Your Budget
Advertising on social networks is totally flexible and is more economical compared to traditional advertising. This means that it's achievable for any brand regardless of its size.
But first, you must determine the amount of money you want to spend. The idea is to start with a small amount of money to test which ads yield the best results.
2. Define Your Objectives
Before launching any kind of advertising campaign it's necessary to establish clear objectives.
Knowing what you want to achieve is absolutely essential. In other words, an advertising campaign should always be created based on predefined business and marketing objectives.
3. Define Your Audience
You should also know what type of audience you want to reach with your ads so that you can use the appropriate tone and language.
Your users' age, interests, needs, genders, occupations, and more can help you get closer to the user or decision maker you want to attract.
In addition to designing a personalized campaign for that group of people, you can segment your users when you know your audience. This means creating groups of people who have similar characteristics. In addition to saving money, this is will let you generate an effective campaign.
4. Define Which Channels to Use
It could be that your target audience is not present on all social media platforms, so you must determine which channel or channels to use for that specific campaign. Even if your brand has a profile on all social networks, you shouldn't necessarily advertise on all of them. Instead, focus on the ones that your users are the most active.
5. Determine the Duration of Your Campaigns
It's also important to determine how long the campaign will be active. You can set this according to the budget or the results being obtained. In other words, a campaign can be paused, stopped, or reactivated depending on how well it's performing.
Advantages of Investing in Social Ads
Investing in Social Ads has numerous advantages for a brand, especially if a good campaign is designed.
It's economical: The cost is lower compared to other advertising methods. So, a brand can decide how much to invest.
More reach and visibility: Nowadays everyone has a profile on social media, so advertising on it is a way to increase reach and brand awareness within the market.
Segmentation: You can show your ads only to the users who meet certain criteria.
Increase customer loyalty: Being present on social networks is a way to strengthen your relationship with the public.
In conclusion, implementing a social ads strategy is essential for any brand that wants to gain visibility and generate more leads and conversions. Of course, spend time setting up your campaign so that it reaches the right users to maximize your chances of being successful.