By David Tomas, on 30 June 2020
More than a trend, marketing automation is already an inescapable reality. For B2B marketers, having a marketing automation platform allows you to run, manage, automate and monitor your campaigns across multiple channels.
In this article we'll review the reality of marketing automation by looking at 5 key statistics to understand its present and its future, drawn from the study B2B Marketing Automation Platforms: A Marketer's Guide. Let's get started!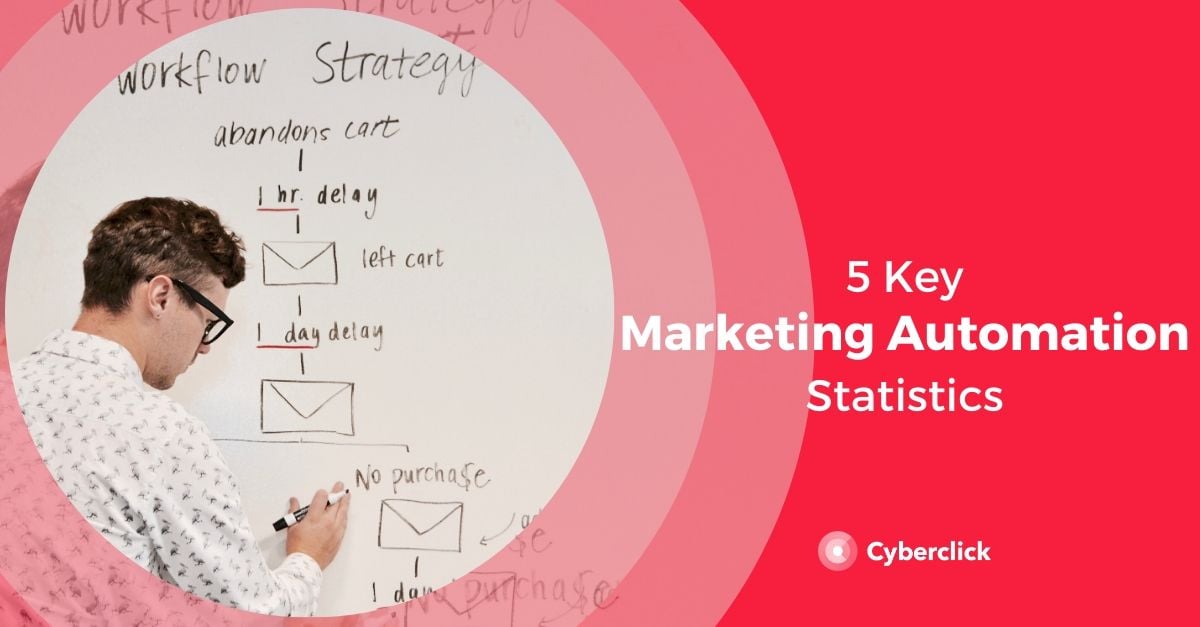 5 Key Marketing Automation Statistics
1) Investment in marketing technology increases
The overall marketing budget remained stable compared to the previous year (11.2% of companies' revenue). However, the marketing technology game did experience a significant increase and was expected to continue to increase in subsequent years.
The obvious conclusion is that B2B marketers recognize the importance of marketing automation and are willing to bet on it.
Source: Martech Today, B2B Marketing Automation Platforms: A Marketer's Guide.
2) Global spending on marketing automation technology will reach $25.1 billion in 2023
As a reference, in 2017 this expenditure was $11.4 billion, so we're talking about annual growth of 14%.
Source: Forrester, Marketing Automation Technology Forecast, 2017-23 (Marketing Automation Technology Forecasts, 2017-23)
3) For 64% of marketers, ease of deployment is key when choosing an automation marketing system
Technical support (mentioned by 42% of respondents) and cross-platform integration (important to 41%) are important to them. Other relevant factors were industry analysts' scores, analytical capabilities, and price/licensing.
Source: Adestra, State of Marketing Automation Benchmarks
4) More than half of marketers are implementing marketing automation in their strategies
When we think of marketing automation, usually the first thing that comes to mind is email marketing and contact management. But the fact is that the capabilities of this technology go far beyond that.
When asked what type of technology they use to manage their content marketing initiatives, 54% of B2B marketers mention marketing automation. This technology ranks fourth in importance after publishing and social media analytics (84%), email marketing software (81%), and analytics tools (77%).
An example of what this would look like in a real life scenario is an email marketing workflow that sends out content based on user interaction. We highlight this example in the video below.
Source: Content Marketing Institute, B2B Content Marketing 2020 Benchmarks, Budgets and Trends.
5) 85% of B2B marketers believe they are not harnessing the full potential of marketing automation
Only 26% of B2B marketing automation users have fully implemented their system, and 44% say they are not completely satisfied with it. The bottom line is that Marketing automation is a technology with a lot of potential, but we still have a way to go to get the most out of it. So, let's get to work!