By Laia Cardona, on 29 December 2022
Have you ever searched for something on Google and gotten the answer to your query in the results page, without the need to click on any website? Surely the answer is yes. This Google dynamic has made many brands and content creators fear that their SEO efforts will be in vain. But are zero click searches really putting organic traffic at risk?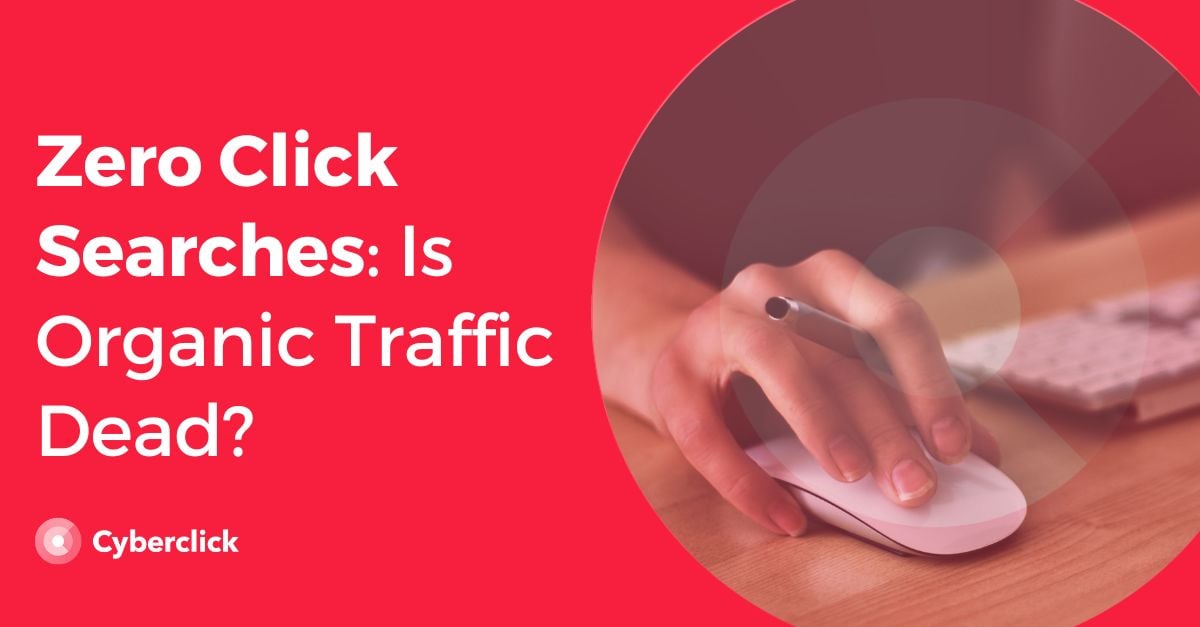 What Does the Data Say About Zero Click Searches on Google?
Several studies have come to light analyzing the relevance of searches with zero clicks. These studies put the percentage of this type of search at almost 50, reaching 65% in 2020. However, they have not been without criticism, as in many cases they have been accused of not taking into account the contexts of various searches.
A Semrush study from 2022 has cleared up many of the uncertainties because, according to their data, searches with zero clicks do not exceed 26% on computers or 18% on mobile devices.
Will Organic Traffic Disappear?
It is often said that Google is taking away traffic from websites and damaging the SEO positioning work behind it. However, the truth is that the search engine is sending them more traffic every year. And, as the data shows, organic clicks represent 45% of searches from computers and 43% from mobile devices.
So, no, it does not seem that web traffic as we understand it is going to disappear or that the work of years and years of SEO is going to be jeopardized.
It is important to understand that Google is interested in helping companies make themselves known. However, it is also concerned with improving the search experience for users, who are often looking for quick and objective information such as what the temperature is, when daylight savings starts, or the meanings of words and concepts. In these cases, redirecting them to a website where they have to locate the quick information they are looking for would make the Google search experience more of a hassle.
Organic Clicks and Zero Clicks Are More Related Than You May Think
Paradoxically, the existence of zero click searches can also help you a lot in your SEO positioning. If in your blog articles or on your website you answer questions from Google's "other questions from users" section that have to do with the topic you are writing about, your answer can appear in that section. This will improve your website's position and make it more visible to the public.
If users see the answer your site gave to their question and it was useful, they may enter your website (instead of others) to learn more about the topic. In its 2020 People Also Ask Study, Semrush reports that brevity in answering these questions is key, ideally around 41 words.