By Nerea Boada, on 22 July 2020
Green marketing is one of the biggest marketing and business trends. The environment is a very important concern for a large number of consumers and is leading to major changes in consumption habits and marketing strategies. If brands don't want to be left behind, they have to take good note. Let's dive into 5 common green marketing strategies.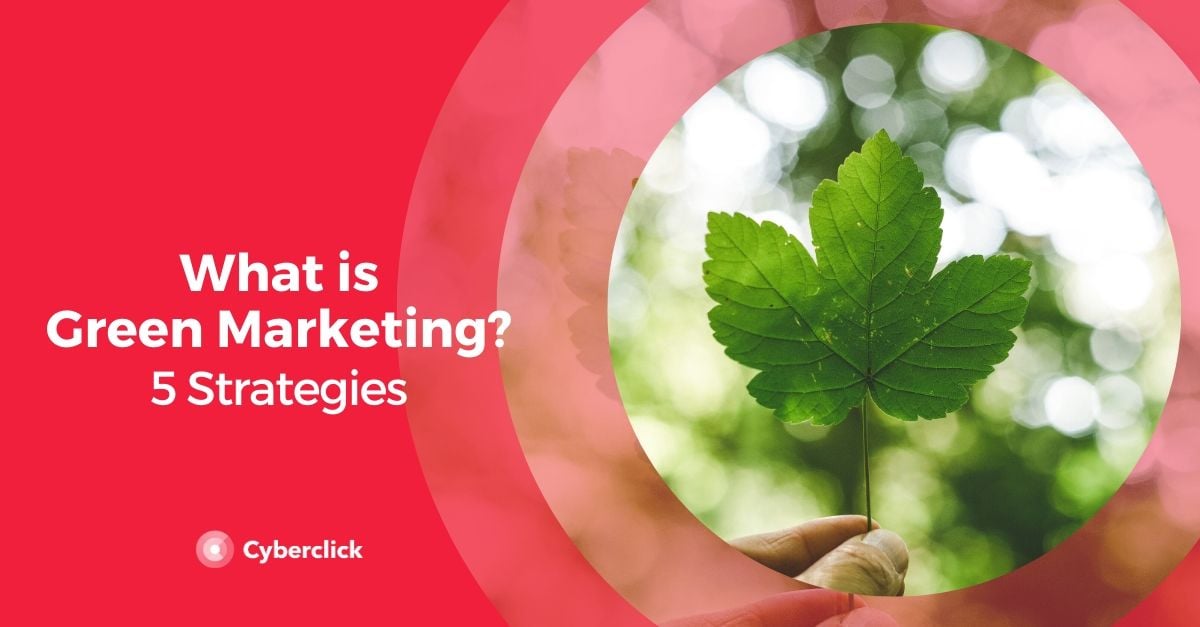 What is Green Marketing?
Green marketing is the development, marketing and distribution of products designed to minimize negative effects on the environment in response to consumers' ecological concerns.
Green marketing falls within the scope of corporate social responsibility of companies and responds to social change. Today's consumers are concerned about protecting the environment and demand that ecology be part of the values of the brands with which they interact.
5 Green Marketing Strategies
1) Focus on LOHAS Consumers
In the world of marketing there is already a new acronym for consumers interested in green marketing: LOHAS (Lifestyle of Health And Sustainability).
This is a rapidly growing market, made up of people whose sense of environmental and social responsibility influences their purchasing decisions. This audience not only demands green marketing from brands, but also has the ability to influence other users with their values.
2) Communicate Action
Concern for the environment has been around since the 1990s. At that time, the ozone layer and acid rain were the hot topics, while now we are concerned about climate change. In any case, consumers have become aware that the health of the planet must be a priority and a long-term change has taken place. This means brands must also be concerned, actionable, and communicate the direct steps they're taking to do their part.
3) Product Origin
Consumers have begun to question the origin of the products they consume and to reject products or ingredients associated with ecological disasters, such as palm oil. As a result, there has been a boom in fair trade initiatives. As a brand, take care and pride in the ingredients you use. Highlight the good choices your brand has decided to take and show how they align with the consumer's concern.
Consumers are also interested in recycled or reused products, as they are perceived as more sustainable. This is also another avenue brands can explore, especially when it come to packaging and development.
4) Use Sustainable Packaging
The excessive use of plastics is a topic that is very much on the minds of consumers, as demonstrated by initiatives such as Plastics-Free Week.
For years, brand packaging has favored convenience and individual presentations, but now this type of packaging is perceived as excessive waste. A strong green marketing tactic is to invest in sustainable packaging, such as recycled or no-plastic packaging. This technique can take many forms, including using minimum amounts of packaging, using recyclable or reusable materials or even selling products in bulk.
5) Consistency and responsibility
As we said before, green marketing is not a fad but a profound change. The best way to communicate your brand is green to truly be green. Consumers are more informed than ever and they reject brands that target superficial initiatives to give a green image, but still have practices that are harmful to the environment.
In short, green marketing is a trend that is here to stay and forces us to rethink our business in terms of ecological and social responsibility. What green marketing techniques are you using?