By Chantal India, on 3 May 2023
Until now, any brand that wanted to advertise through TikTok had two options. They could contact TikTokers and reach an agreement to have them advertise their brand's products or services, or the brand could create their own content and advertise through their account. However, now there's an easier option! To make collaborations between brands and content creators much easier, TikTok announced the launch of TikTok Creator Marketplace.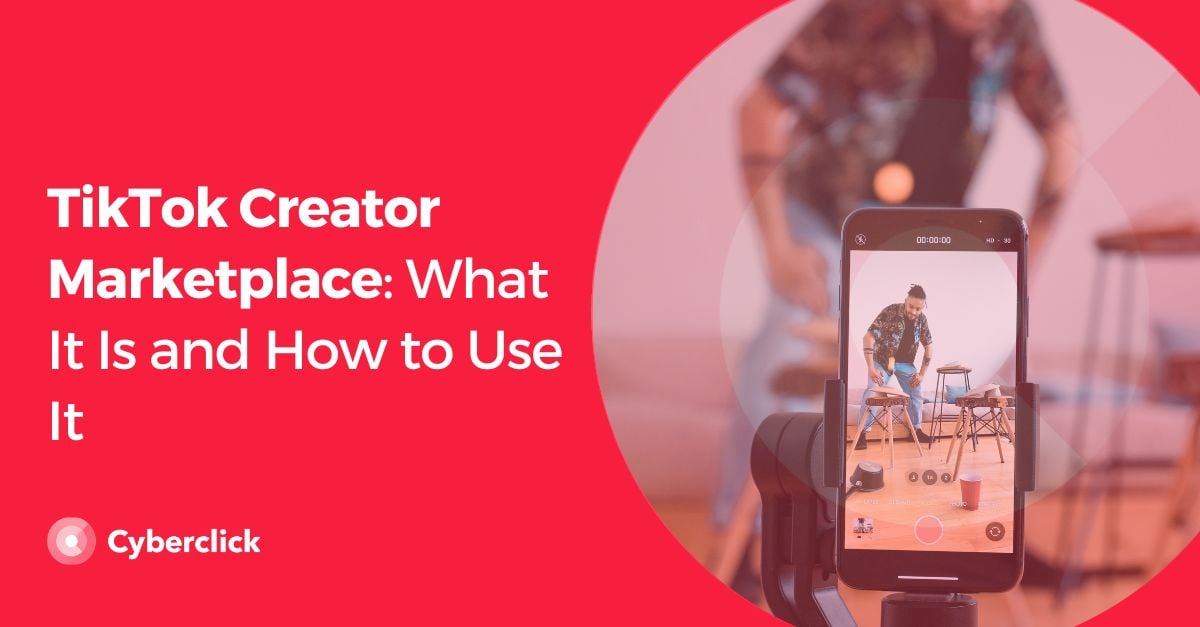 What Is the TikTok Creator Marketplace?
TikTok Creator Marketplace, or TCM, is the official platform that facilitates collaborations between brands and TikTok content creators. This platform allows commercial brands and content creators to get in touch to carry out advertising campaigns.
For the brand, this will (among other things) speed up the process of finding content creators to collaborate with, since it will not be necessary to leave the platform to contact them. For TikTokers, it will be easier to monetize content.
How the TikTok Creator Marketplace Works
Brands that join the TikTok Creator Marketplace platform will have access to the profiles and information of content creators who are looking for collaborations. TikTokers can be searched by location, category, number of views, number of followers, reach, and other data.
The next step is to send a collaboration invitation and wait for it to be accepted by the content creator.
From this same tool, brands can manage any influencer marketing campaign that has been arranged through TCM and get reports on it.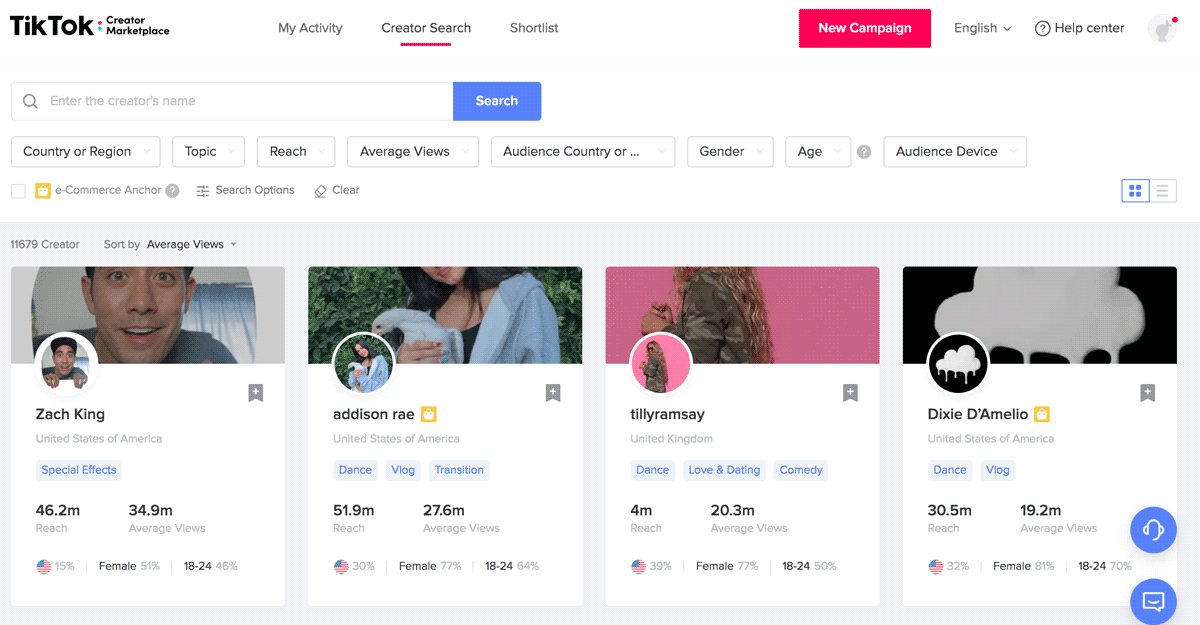 How to Use TikTok Creator Marketplace for Your Business
To use TikTok Creator Marketplace correctly and obtain results, it is important to be clear about the main objective of your campaign. Your marketing objectives can range from improving brand recognition to increasing web traffic.
To achieve the results you want, provide clear instructions and guidelines to the TikTokter you'll be working with so that they can create content that meets your objectives and the brand's needs.
Collaborating with a content creator implies investing money. Depending on the person you are going to collaborate with, the rates may be higher or lower. What brands must take into account is that the TikToker with the most followers and the highest rates will not always get you the best results. It is necessary to look for one that has an audience that is likely interested in your brand and the products or services you offer.
Bearing in mind that influencer marketing campaigns can be managed through the TCM platform and that reports can be obtained, it's important to monitor the results and objectives to determine whether or not you're on the right track.
Although TikTok Creator Marketplace facilitates contact and collaborations between companies and content creators, the ideal is to maintain a good relationship with influencers so that they become brand ambassadors, something that usually generates greater trust among the public.
How to Register as a Content Creator
It is very easy to register on TikTok Creator Marketplace as a content creator, since the platform does not set very demanding conditions or requirements. You just need the following:
Be of legal age.

Have more than 50,000 followers.

Published at least 3 videos in the last 30 days on the TikTok profile you want to register on the platform.

Gotten more than 1,000 views in the last 30 days.
The TikTok Creator Marketplace platform can be accessed with or without an invitation, but in either case the above requirements must be met.
Once you receive access, you must fill in a form asking for your real name and surname, your TikTok username, your Instagram username (if you have one), a telephone number, email, and the collaboration fees.
Be careful with the chosen collaboration fee, as it cannot be changed until after 30 days. You can also select whether or not to accept products or services from the brand in exchange for the collaboration.
Key Aspects to Consider When Using TikTok Creator Marketplace as a Creator
To use TikTok Creator Marketplace correctly and to be successful in your collaborations, it's important to consider the following:
Read and accept the TikTok Creator Marketplace terms and conditions.

Make sure that the videos posted on the profile comply with all content rules and policies.
This part is very important, as failure to comply with any rules could disable the profile, resulting in at least a temporary halt to collaborations.
There are some other things that should also be taken into account to attract the attention of companies and get collaborations, such as maintaining your profile both in terms of information and posts and publishing regularly.
In general, you should always know the metrics of your profile, as this is the best way to measure the success of your collaborations. This will provide information about what works and what doesn't, which will allow you to improve in future collaborations.