By Anna Ribas, on 30 December 2021
Email marketing is an integral component of any brand strategy. This channel allows you to reach a large number of people with highly-personalized messages at a very low cost. It is also one of the most versatile and flexible tools in any marketer's arsenal.
Email marketing is adaptable to all types of brands and strategies, and it can even enhance how your brand leverages influencers. Let's talk about how to work with influencers to give your email marketing strategy a boost.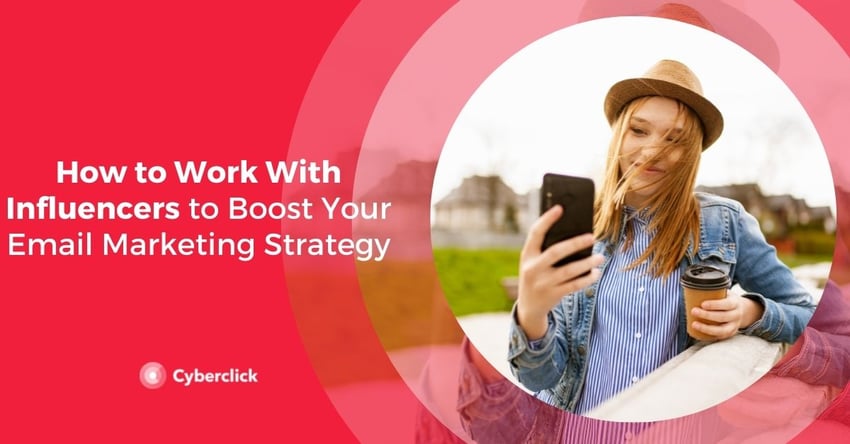 4 Tips to Grow Your Email Marketing With Influencers
Influencers can increase brands awareness among your target audience. Because influencers have the trust of their target audiences, users are more likely to follow their recommendations and end up converting.
If you decide to use influencers to boost your email marketing strategy, take note of these 4 tips.
If you haven't already done so, it's time to thoroughly research who you're targeting. Once you know exactly who your buyer persona is, analyze their social media habits. Which influencers do they follow and why?

Do some market research on influencers in your industry and their audience profiles. Normally, if you want to combine influencer marketing and email marketing, you should use influencers who are experts in their sector and share your brand's values. Also, make sure to take a look at how they segment their mailing lists and the interaction rate they have with their followers.

The typical strategy for combining email marketing with influencers is to have the influencer promote your brand in his or her newsletter. For this to work, you need to think about the customer journey and how you can personalize content for your users. For example, you can have the influencer share content from your blog to generate awareness or they can offer a special discount or a free trial to their followers.

Personalize your offer as much as possible. Email marketing is a channel that generates a direct relationship with the user, so personalization is key for your message to be effective. Analyze your users and design an offer that suits their characteristics. You can also micro-segment according to different user profiles and then adapt your offer to each of them.
If you collaborate with influencers on a regular basis, remember that you can also leverage your own newsletter to increase the reach of the collaboration. For example, you can publish product reviews and influencer photos in your newsletter, or link to social media posts that talk about your brand.