By Pere Munar, on 21 July 2022
Google Performance Max campaigns use artificial intelligence to generate conversions across all Google channels, such as Search, Display, YouTube, Gmail, Discover, and Maps. They employ bidding, targeting, creative, and attribution automation technologies to achieve this. They help advertisers improve their performance through artificial intelligence and automation, allowing all information and data to be accessed from a single advertising campaign.
How can you optimize these campaigns? Read on to find out!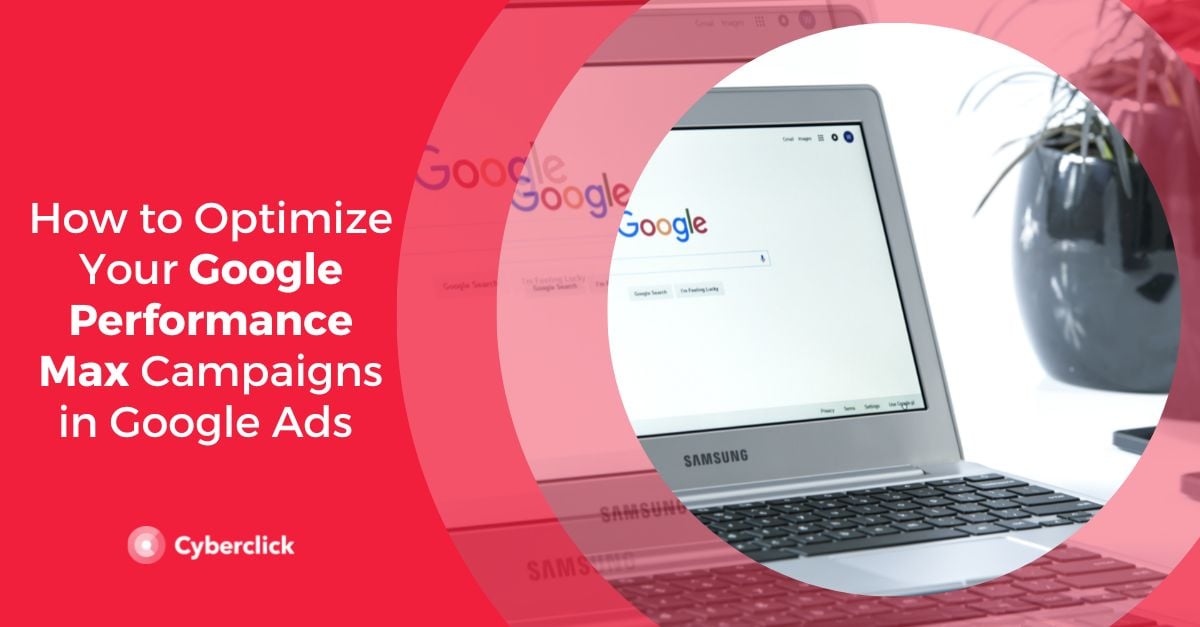 Benefits of Implementing Google Ads Performance Max Campaigns
Google Performance Max campaigns have numerous benefits for a brand:
All Google properties are unified and automated, so you can track the customer journey in a much simpler way. Also, by being present on more sites, it is much easier to reach potential customers and increase conversions.
A machine learning model is used, which means that Google is able to be more precise when choosing ads, audiences, and creatives, leading to better results.
New statistics are obtained, such as increasing search trends, which can help the brand make better decisions.
Results can be predicted and delivered much faster because of automation.
However, all these benefits become visible only when a good Performance Max strategy is implemented.
Keys to Optimize Your Performance Max Campaigns
Tips to Increase Visits to Your Store
In order to increase visits, we recommend creating a campaign that lasts at least 30 days. Otherwise, the expected results may not be seen.
Another important element is that the campaign should be set up in an account that is already active and you should target at least 10 locations.
It is important to review how your campaign is performing and compare it against similar campaigns. You can even launch several campaigns at the same time as long as your account allows for it.
Best Practices to Generate More Sales Opportunities
Remember that these campaigns are based on automatic learning, which means that the more data there is, the faster the algorithm will learn and optimize for your preferences.
This means that in addition to providing the data, it must be easy to obtain and expand on it. Forms can be used to obtain data, although they should only ask for information that is strictly necessary.
Additionally, all of your campaign assets must be of high quality. This means that it must meet certain minimum requirements since there is no point in having a good strategy if the assets fail to capture users' attention or transmit a confusing, unreliable, or unprofessional image of the brand. It is also important that the content offered is unique, original, and interesting.
Tips to Increase Your Online Sales
If a piece of content is not working, the best thing to do is to improve its performance.
You should also launch offers, promotions, and information aimed at increasing sales two or three weeks in advance. During this period of time, you should create content that promotes your offer. The visual part is very important here since images are the first thing that catch users' attention.
Every company, regardless of its sector, can benefit from a Google Performance Max campaign. Campaigns should be kept active for at least 6 weeks so that the automatic learning algorithm has enough information to compare results.
Don't be afraid to experiment with text and visuals to see what is the most well-received!