By Dany Ortiz, on 27 August 2021
You've probably heard the term omnichannel marketing being thrown around in the marketing world, but do you actually know what it means? It tends to be confused with multichannel marketing, and though they do have many similarities, they do two different things. But, more on that later. More than ever, "the new normal" has made retailers realize that without a solid omnichannel marketing strategy they might as well throw in the towel.
To give you a better understanding of omnichannel marketing, we'll explain what it is, its benefits when done right, and examples of well-executed omnichannel marketing strategies.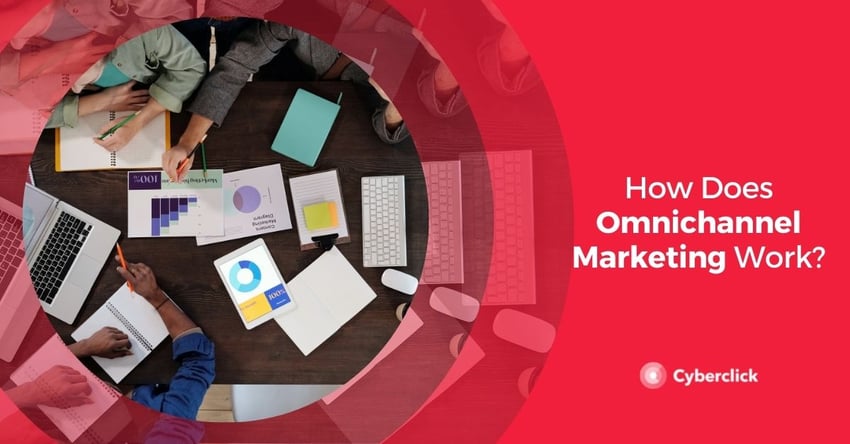 What Is Omnichannel Marketing?
Omnichannel marketing refers to seamlessly integrating your brand's presence across different channels, both online and offline, to provide a consistent and positive customer journey experience. A great example of this would be Zara, the apparel retailer. While you might be shopping at one of their brick-and-mortar stores, you can receive an SMS text or email announcing a current promotion. At the same time, you'll also see Zara employees walking around with iPad's which allows them to place orders for you when what you want to purchase is out-of-stock. They'll even send you a text message when your order has arrived at the store. Their in-store self-service checkout allows for minimal contact and if you'd rather spend less time at the store, their order online and pick up at the nearest store feature could be your best option. No matter what option(s) you choose on your shopping journey with Zara, their services are consistent and efficient across all channels making their omnichannel efforts a huge success.
Omnichannel Marketing vs. Multichannel Marketing
Omnichannel marketing, as mentioned, is when all channels work cohesively to give the customer a harmonious experience. The customer is able to effortlessly use different channels to help them make a singe purchase. Multichannel marketing, on the other hand, also works with multiple channels, but those channels work in isolation. Therefore, the customer has to choose one channel per transaction.
What Are the Benefits of Omnichannel Marketing?
Shopping habits have been rapidly evolving for some time, but now more than ever due to the pandemic and this ever-changing reality we all live in. Having a fluid omnichannel marketing strategy is no longer a choice, but one of the only ways to thrive. When was the last time you purchased something online after visiting the website for the first time? It's probably been a long time, if ever. That's because most people will peruse multiple channels before making a final purchase. Some might see something they like on TikTok, then they might click on a link to visit the website, and then decide to go to the actual brick-and-mortar store to try it on. Here are three opportunities to make a lasting impression and turn this one-time customer into a loyal customer.
Successful Omnichannel Marketing Strategies
Create a positive user experience for the customer. Building lasting, meaningful relationships can increase customer retention rates.
Encourage word-of-mouth referrals. Put it like this, if you're happy and satisfied with an experience you've had with a company or brand, you'll likely tell other people about it. That's why word-of-mouth will always be king in the advertising world.
Allow for better collection of data. Being able to pull data from all channels across your omnichannel umbrella will give you a much more detailed look inside your customer's shopping habits and behaviors. This will help you create more efficient ads that target your ideal customer, tell more compelling stories, and really cater to your customer's needs.
Increase operational efficiency. You only need to collect a customer's data once, rather than on each different channel which, in turn, can save time and reduce costs.
What Does a Successful Omnichannel Strategy Look Like?
Let's take a look at Starbucks. They really listened to their customer's needs, complaints, requests, comments, etc., and put together an unbeatable omnichannel strategy. If you're in a hurry, you can easily pull up the Starbucks app and preorder your beverage so by the time you arrive it will be ready. You can also collect points through their mobile rewards program that you can use towards future beverages, motivating customers to spend more. You're able to top up your Starbucks card and pay for your beverage with the app. If you log onto their in-store wifi, you'll have to input your email automatically adding you onto their email list. If you opt for SMS alerts, you'll be notified whenever there is a promotion. As you can see, they've figured out a way to build a loyal customer base because they literally cater to every need a customer might have.
Implementing an omnichannel marketing strategy will help you create a unified customer experience across your communication channels. This will improve your customer's user experience, increase engagement, build brand recognition, and lead to more sales, among other advantages. If you want to stand out and build a foundation for a long-term, sustainable business, you need to be omnipresent.