By Anna Ribas, on 11 May 2021
Cross promotion is one of the most effective ways brands can expand their reach. An often overlooked approach when creating a marketing plan, cross promotion can help businesses reach new markets and position their products and services in front of interested buyers. Here we'll define cross promotion, how it can benefit your business and a few examples of brands that excel at this powerful marketing technique.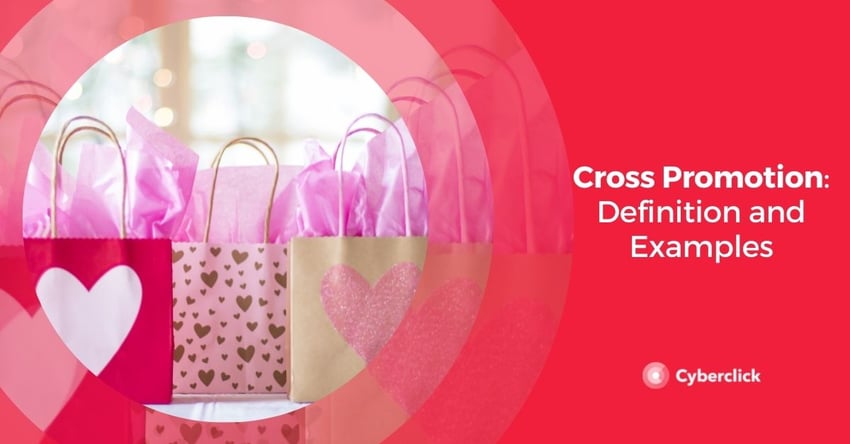 What Is Cross Promotion?
Cross promotion involves partnering or collaborating with other brands to promote each other's products, increase awareness, and drive sales. These strategic partnerships are typically made between companies who aren't direct competitors but share an industry or other commonalities, such as the same target audience.
Cross promotion is an excellent way to reach new customers while also reducing advertising costs. Considering the hyper competitive nature of most markets, cross promotion can give many brands that competitive advantage they need to stand out from the crowd.
How Cross Promotion Can Benefit Your Business
You've likely seen many brands cross promote by tagging other companies in their posts, featuring them on podcasts, or recommending them in newsletters. When brands cross promote, they share each other's networks and customer bases, exchange ideas while creating a reciprocal relationship that supports growth.
Here are some benefits brands can see from cross promoting.
Increased awareness
Lower advertising costs
Increased revenues
New sources of leads
New market penetration
Higher brand status or improved image
So how can you begin cross promoting?
Start by defining your goals. Why do you want to cross promote? Maybe you want to increase sales or simply increase brand awareness. Deciding what you want from your cross promotion will define your action plan.
Secondly you want to find a partner that can help you reach your objective and is a logical fit for your brand. Your products/services should compliment each other and make sense from the buyer's perspective. Remember that you will be endorsing this brand and putting your own reputation on the line. A potential partner should:
Match your marketing style
Be reliable and have integrity
Have quality products and services
Have a solid reputation
Not conflict with your brand values or mission
Finally, it's essential that you choose the right platform to reach your cross promoting goals. Instagram and Facebook can be great for cross promoting for growing brand awareness while webinars and email marketing can work well for generating new leads. It really depends on which platforms have worked well for you and who your target audience is. Are your target customers mainly the Gen-Z crowd? Perhaps TikTok is your channel of choice. It's possible your cross promotion partner has a large following on a platform you don't use; now you also have access to these potential customers.
Cross Promotion Examples
Companies both big and small are taking advantage of cross promotion to grow their brands. Through product bundles, limited editions, co-hosting podcasts and many other methods, brands are leveraging partnerships to generate business success. Here are some of our favorite examples of cross promotion.
Influencer Marketing
Influencers are social media personalities who have built large audiences based on their content. Whether informative or entertaining, people enjoy the content they produce. You can leverage the trust they've built with their followers by having them promote your products. The key here is to make sure they are relevant and logical partners. For example, beauty influencer Nyane partnered with @prettylittlethings to promote their products on Instagram. The connection is logical and they market to similar audiences.
Pretty Little Things cross promotes with beauty influencers like Nyane to reach new audiences and build trust through third party validation.
Run a Collab Contest or Giveaway
Contests and giveaways are excellent ways to boost engagement, spread awareness and create buzz. They're doubly effective when you cross promote. Brands can run a contest together offering products that compliment each other or are in demand within the same demographic. For example, Kate Hudson's @fabletics partnered with @vitalproteins and @calm for this three way Instagram collaboration giveaway for women interested in self-care and athletic ware. Giveaways are especially effective for more engagement as users are usually asked to follow, tag, and comment to enter to win.
Fabletics runs cross promotion giveaways to spread awareness and drive engagement with logical partner brands.
Co-Host or Guest Star on a Podcast
Podcasts have become incredibly popular in recent years. People love the long form, unscripted style of podcasts that are basically down to earth conversations about interesting topics. Whether your brand has a podcast or not, you can still team up with another business and co-host their existing podcast or even start a new one. This could be about your shared industry or subculture. You could also be a guest on podcasts to help deliver content while also promoting your brand and even your own podcast.
Podcast fans might know Aubrey Marcus, founder of Onnit nutrition and host of his self titled podcast. Through it, he cross promotes his supplement brand with his own personal brand (content creator, author, speaker, etc.) and regularly features other podcasters who are health & wellness or business experts. In this way he is able to expand his reach and grow his businesses by cross promoting his own professional networks and sharing exposure with others, who in turn, feature him as a guest on their podcasts. It's basically a win-win for everyone involved.
Aubrey Marcus hosts his podcast while cross promoting his supplement brand and featuring experts relevant to his industries.
Cross promotion can be a game changer for your brand. By collaborating with strategic partners you can expand while also consolidating your resources. You do need to take care, however, when selecting your partner and preferred platform. Make sure your partner matches your messaging and makes sense from the audience's perspective. Try different marketing channels until you find the sweet spot or leverage existing followings if they're already thriving. Most of all, provide so much value to your customers that your cross promotion is simply irresistible!