By Nerea Boada, on 25 March 2021
Affiliate marketing has been booming in recent years with over 80% of businesses now participating in some sort of affiliate program. Predictably, Amazon is a big player in the game of affiliate marketing and runs a very successful program of its own; it's actually one of the largest affiliate networks in the world. Not surprising when you consider that Amazon sales make up about 40% of total purchases made online. Many content creators are already taking advantage of its benefits and it could be a viable monetization option for your business too. Here we'll breakdown Amazon affiliate marketing and how to set up and run your own account.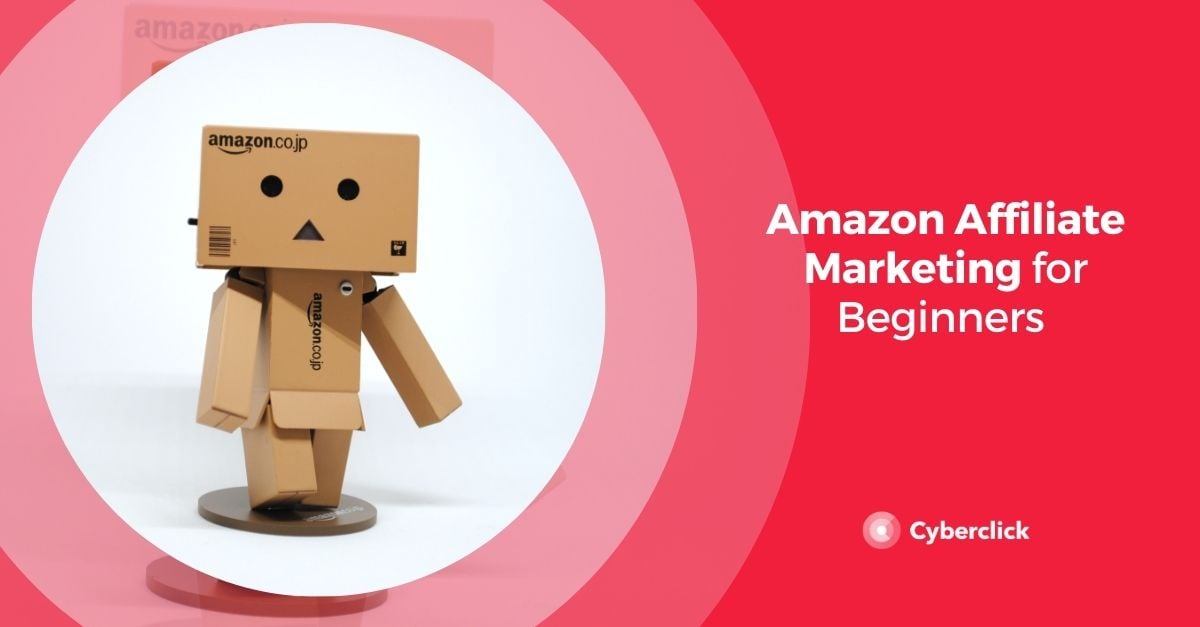 What is Amazon Affiliate Marketing?
Amazon affiliate marketing allows bloggers, publishers and influencers to monetize their content by recommending and referring Amazon products to their audiences. Amazon's program is called Amazon Associates, and tens of thousands of content creators are already enrolled. The process is made up of three main steps:
Content creators sign up to qualify for the Amazon Affiliate Program
Content creators recommend Amazon products with custom linking tools
Affiliates earn up to 10% commission on qualified purchases
What is Affiliate Marketing?
You may still be unclear as to how exactly affiliate marketing works . Don't worry, affiliate marketing is one of the most misunderstood, and at times, confusing marketing methods out there. Basically, online merchants pay a commission to content creators (affiliates) when purchases are made via traffic from the affiliate's site. Specifics depend on the type of arrangement made between the two parties. Affiliates can be paid based on:
Purchases made
Clicks
Leads generated
Affiliate marketing is an excellent option for monetizing the content you already produce. Furthermore, it allows you to cash in on the eCommerce boom without setting up your own store and, through Amazon Associates, partnering with the world's largest online retailer. For merchants it allows them to reach new audiences without much risk as it's a performance based pay system.
It's important to note that the Amazon Associate Program isn't for influencers. Amazon has a separate affiliate network called the Amazon Influencer Program for that.
How to Do Amazon Affiliate Marketing
Joining the Amazon Associate Program is a simple and free process. You do need to go through a qualification process but it's not complicated by any means.
First you need to set up your account by providing your name, address, and phone number. Next you can add up to 50 separate website or app URLs that you'd like to display affiliate links or banner ads on.
Next you'll set up your associate store ID and go through the process of describing what your website(s) and/or app(s) is all about. This section also asks you to choose categories for your sites and asks what types of products you intend to promote on your sites.
The next section is all about how you monetize or plan to monetize your sites and how you drive traffic.
Entering your Amazon Associates account information
Providing your Amazon Associates traffic and monetization details
Finally, you'll be asked to verify via your phone number and will receive a call from Amazon. After inputting a four digit PIN your account is then up and running.
Creating Amazon Affiliate Links
Now that you have your account set up, it's time to create your affiliate links. From your newly created dashboard, you can create your links in two different ways: through SiteStripe and the Product Link Tool.
Using the Product Link Tool is the most straightforward way to create links. First click Product Linking from the drop down menu and then choose Product Links. From here you can search for any product on Amazon that you'd like to link to. It can be a generic term like 'headphones' or a very specific product like 'PowerBeats Pro'. It simply depends on what you want to include or promote in your content.
Once you've chosen your product you can then decide whether to use a text link, an image link, or both. You can even match the colors of the link to blend with your site. From here, you just copy the html code and insert it into your website or app.
Your second option is creating affiliate links with SiteStripe. This is kind of an expedited process where if you're signed up, the SiteStripe bar will appear and any product you view on Amazon will also display the affiliate link code to insert in your content. You can also choose image links, text, or both with SiteStipe.
How to Get Paid with Amazon Associates Program
Amazon pays out commissions in three different ways: by direct deposit, check, and Amazon gift card. You can choose how you'd like to be paid while setting up your account. Be aware that Amazon pays 60 days after the end of each calendar month. The minimum for direct deposit and gift cards is 10 and 100 for checks.
Tips for Amazon Associates Program Success
1. Find a Niche and Produce Great Content
Above all else you need to be creating compelling content that answers people's queries or provides some value one way or another. Your content can of course be about any topic you are passionate about or are an authority on, yet many find success from writing or posting video reviews or buying guides for specific types of products. Other options include tutorials on how to best use products. Again, the goal is to give people the information they need.
2. SEO for Amazon Affiliate Program
In order to actually earn money from the Amazon Associates Program, you need to work on your SEO. If you don't have traffic you won't be making sales—it's that simple. So after finding or refining your niche, you have to select low competition, high search volume keywords. Keyword research isn't easy, but it will pay off big time in the long run and it's free unlike social media ads. Tools like ahrefs can help you with some of the heavy lifting.
Joining the Amazon Associates Program is a viable option for monetizing your content. If you have a well defined niche and can generate significant traffic through great content and SEO efforts, affiliate marketing with Amazon can be quite lucrative. That being said, make sure you thoroughly research the ins and outs and how they apply to your sites or apps before starting any affiliate program.