By Nerea Boada, on 11 January 2023
This article contains sponsored links.
Native advertising has experienced a boom in recent years as users continue to demand less invasive ads.
Native advertising is based on creating sponsored content that is attractive to users, and that seamlessly integrates into a website's look and feel. Native ads do not immediately look like advertisements, as they are created to look like other "native" content on the website. If done right, it is a very effective way of generating quality leads and connections.
As with many areas of digital marketing, managing a native advertising strategy can become a very complex task. Luckily, there are many specialized tools to help you. Here are 15 of our favorites!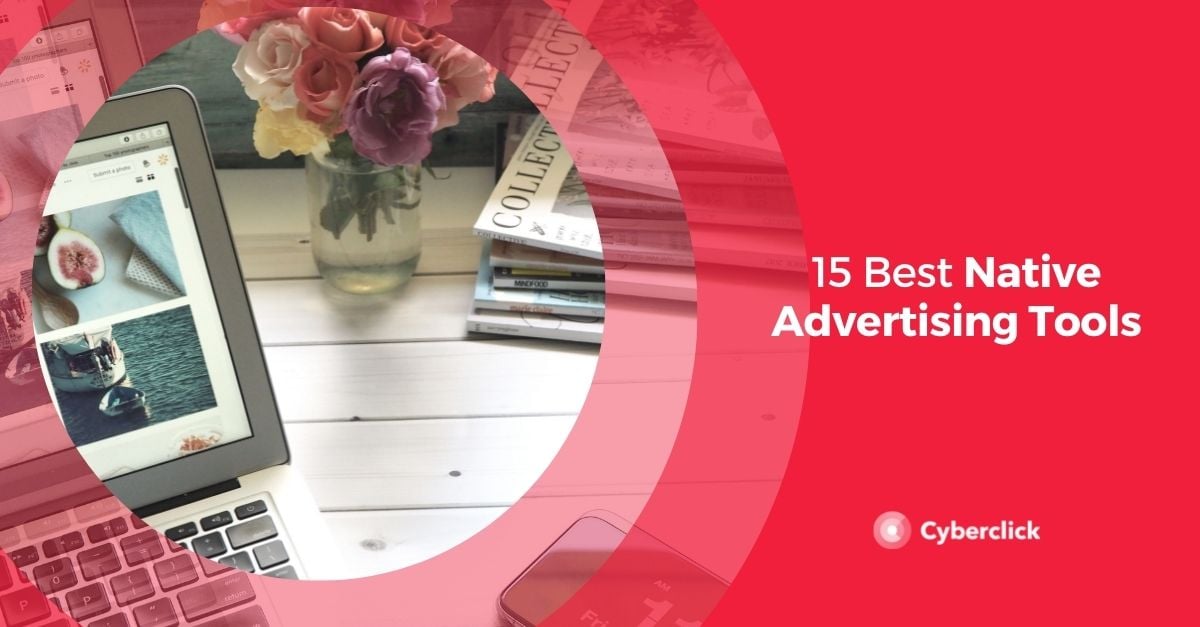 The 15 Best Native Advertising Tools
Adstyle is a native advertising and discovery platform. It allows you to create ads that fit the look, feel, and function of the sources they appear in. These native ads provide users with relevant content and are a useful tool for both publishers who are looking to drive revenue and advertisers focused on generating conversion and brand awareness. Adstyle emphasizes the user experience and ensures that content reaches the right audience at the right time.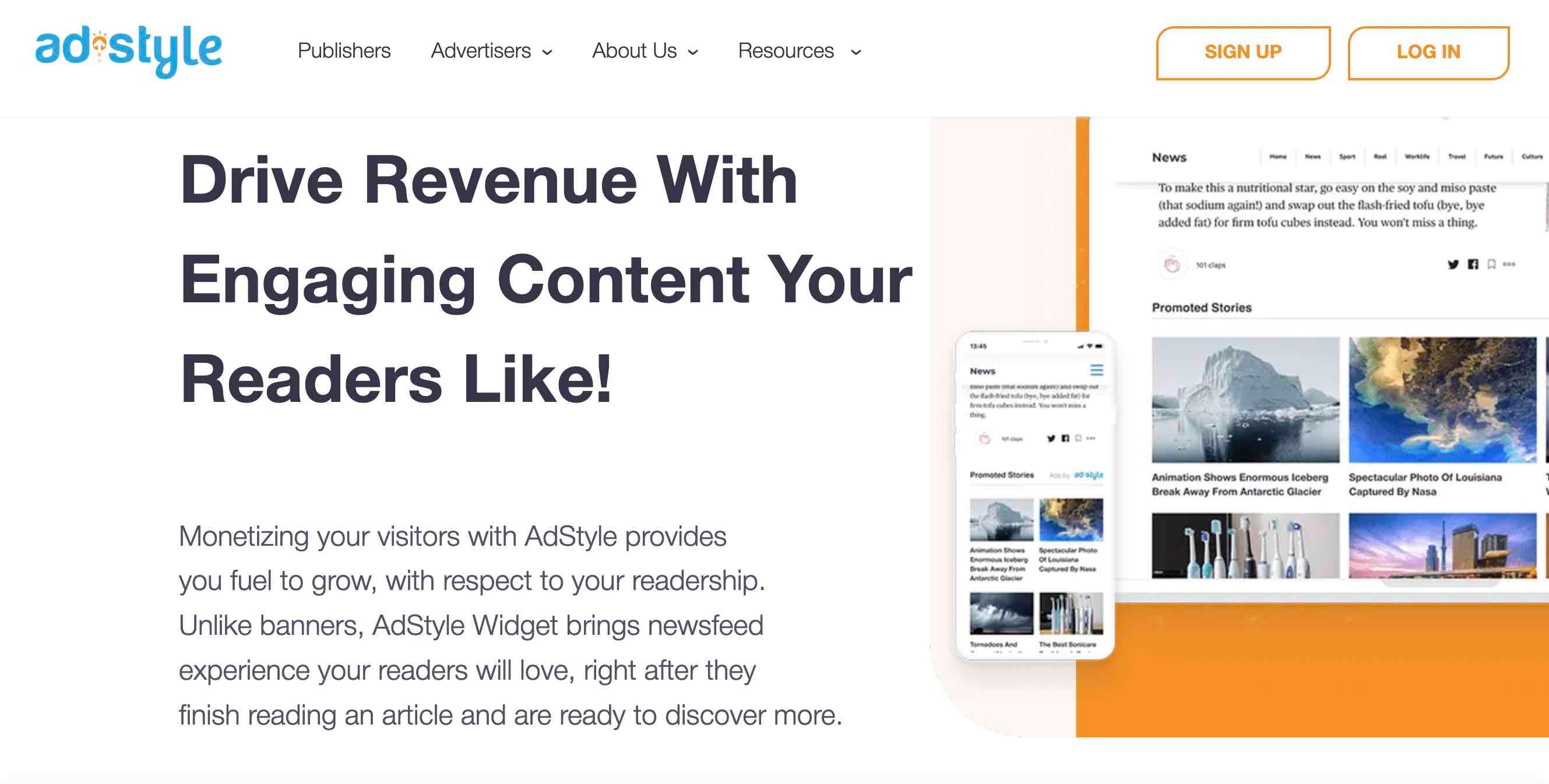 2. Taboola
Taboola is considered the largest platform to discover content globally, as it has more than 1 billion unique visitors per month and publishes content on some of the world's leading websites, such as USA Today and NBC, as well as niche blogs.
One of its greatest benefits for marketers is that it offers very good prices per click (PPC), with an average between $0.02-0.04.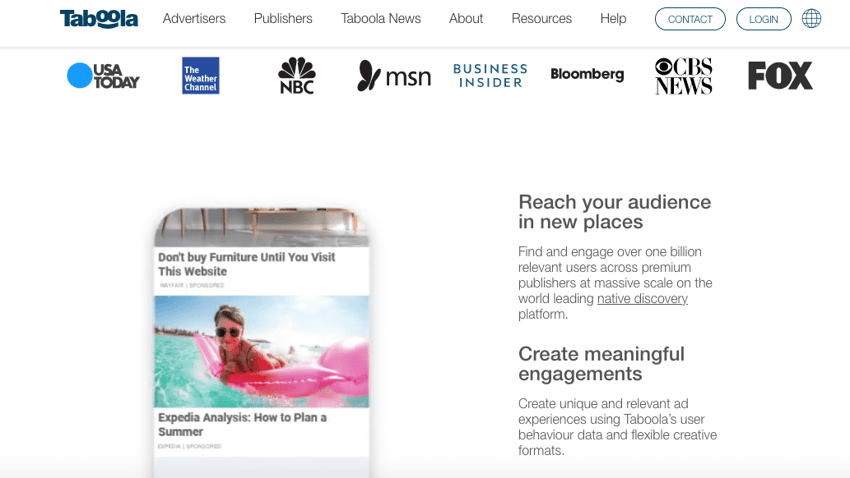 3. Outbrain (Merged With Taboola)
Outbrain is one of the best native advertising networks in terms of the quality and visibility of ads. To ensure this quality, they use smart filters. In addition, they only work with major publishers, such as Sky News, which has more than 10 million pageviews per month.
Recently, Outbrain has announced that it will merge with Taboola and change its name. The objective of the agreement will be to join forces to be able to compete with large advertising companies such as Facebook and Google.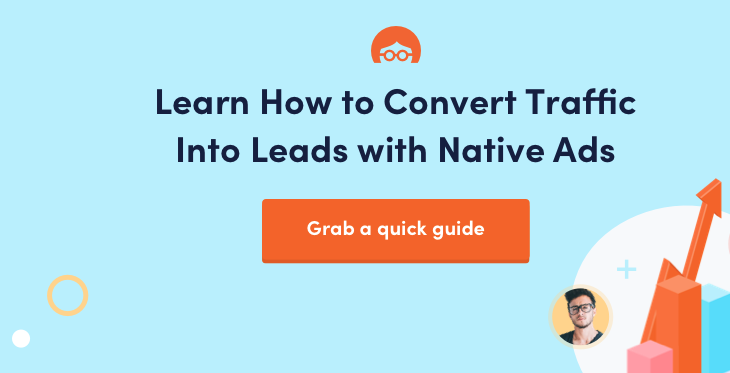 4. Triplelift
Triplelift is an advertising network that is getting the attention of the big publishers. Its top priorities are convenience and transparency, and it encourages publishers to learn more about ad network details and results.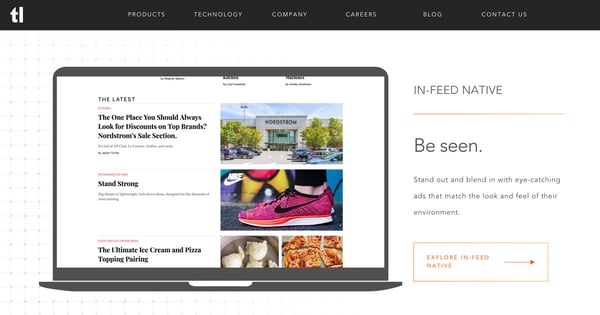 5. Redirect.com
Redirect.com allows customers to buy and sell traffic through a system of real-time bids, including display ads, email advertising, pop-ups, and more.
It also has a geotargeting system that allows users to monetize international traffic. For example, if you have an offer that is only valid for users in Spain, traffic from other countries will be redirected.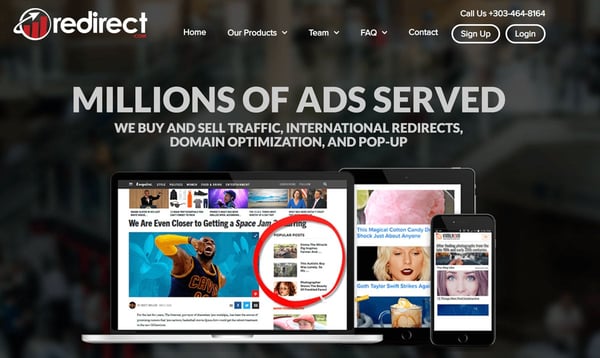 6. NativeAds
NativeAds is a native advertising network that offers several tools that are useful to marketers.
First, it can be coordinated with other platforms like AdSense, allowing you to expand the scope of campaigns. Second, the ad approval process is moderate to ensure quality (requests are usually resolved within 12 hours). All this makes it a great option, even if its click-through rate is a little lower than the competition.
7. Nativo
Nativo is one of the most useful native advertising platforms on the market.
The native formats of this platform are designed to fit into the individual design of each publication, and it focuses on simplifying the entire process. They are also committed to quality and work with reputable publishers. Another key feature is that they offer many options for displays and devices.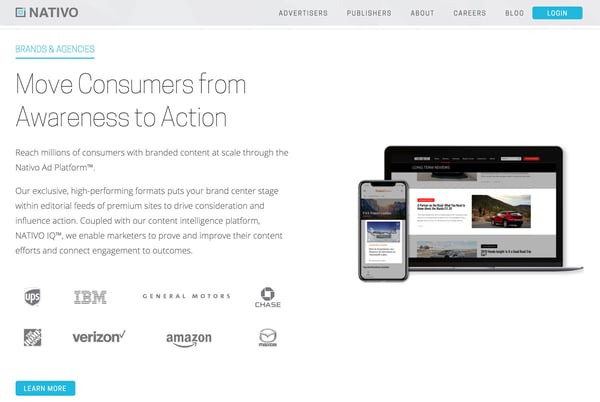 8. Digg
Digg is a portal that defines itself as "the Internet home page" and includes the best articles, videos and content of the moment. Similar to BuzzFeed, native advertising on this page is a safe way to attract traffic and has great potential to go viral.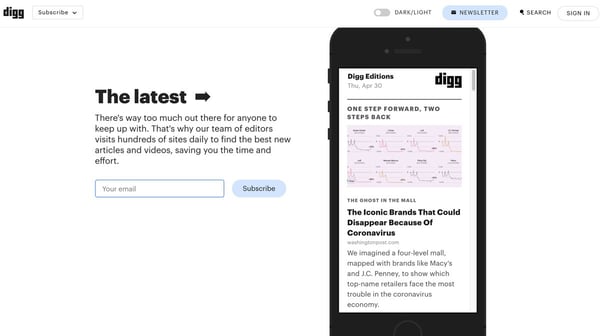 9. MGID
MGID is a digital marketing platform that provides native advertising solutions to businesses and publishers. It allows businesses to promote their products or services on a network of websites and mobile apps, using native ads that blend in with the content of the website or app. It also provides tools for targeting specific audiences and measuring the performance of the ads.
10. AdBlade
AdBlade has been active since 2008 and reaches more than 300 million users on both local and national premium sites. One of its most noteworthy features is the variety of native formats offered, including in-content locations. In addition, they have a proprietary format called NewsBullets®, which triples the engagement index of traditional display ads.
11. AdNow
AdNow is the fastest growing ad network and has more than 160,000 partners in 114 different countries. Some of its features include:
Native formats, including content discovery and product recommendations.
Possibility of payment by CPM or PPC.
1.15% CTR
Pre-approve content
Weekly pay model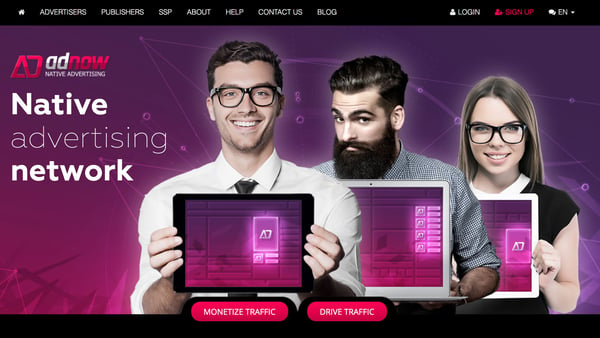 12. BuzzFeed
If you've used the internet in recent years, you've probably read a BuzzFeed article at some point or watched one of their videos.
BuzzFeed is a viral content website, which makes it a spot with a lot of potential for native advertising. There are many brand success stories from BuzzFeed but for brands to be successful, it is essential to know how to adapt to the unique tone of this website.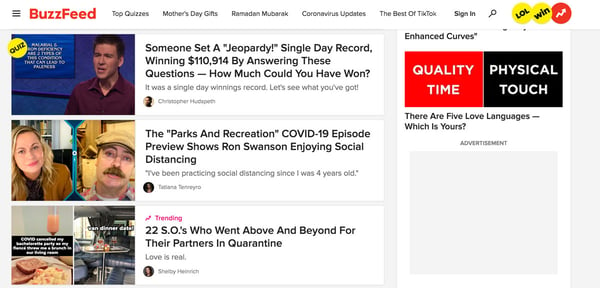 13. Anstrex
Anstrex is a competitive intelligence tool for advertisers who do native advertising.
Your Anstrex Native solution promises to improve the results of native advertising by "spying" on the competition to save you hours and hours of research. You can provide information about other brand's ad campaigns across 27 ad networks and 64 different countries, covering more than 150.000 advertisers and more than 10 million ads.
In addition, to help customers extract valuable information, this platform includes multiple filters and ranking options, keyword searches, and advanced Boolean operators.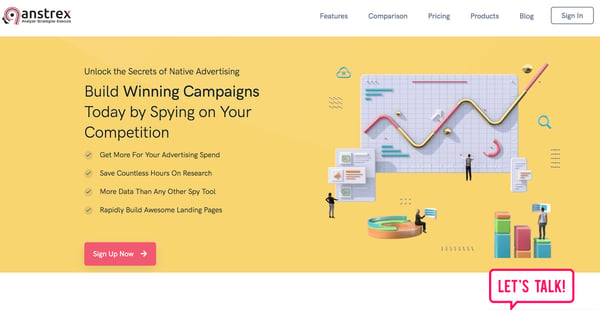 14. RevContent
RevContent is a content recommendation platform that provides businesses and publishers with a way to promote their content and increase their audience engagement. It allows publishers to display content recommendations on their website, in the form of sponsored or native ads, that are tailored to the interests of the website's visitors. The platform uses advanced algorithms and machine learning techniques to analyze user behavior and deliver the most relevant content to each individual user. This company also provides analytics and reporting tools to help businesses and publishers measure the performance of their content and make data-driven decisions.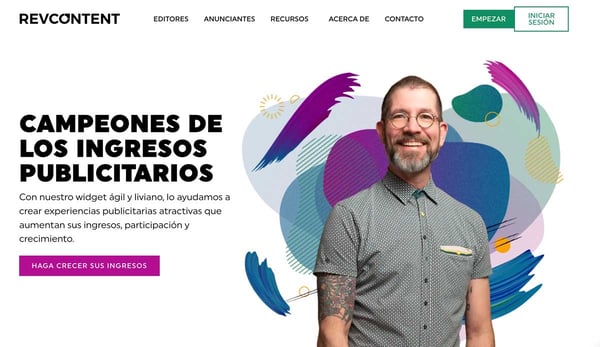 15. Gold Lasso
Gold Lasso is a free email service provider that helps media companies monetize their newsletters through native advertising. Gold Lasso's native newsletter formats are 100% customized to suit your email design and range from content recommendations to custom in-feed locations.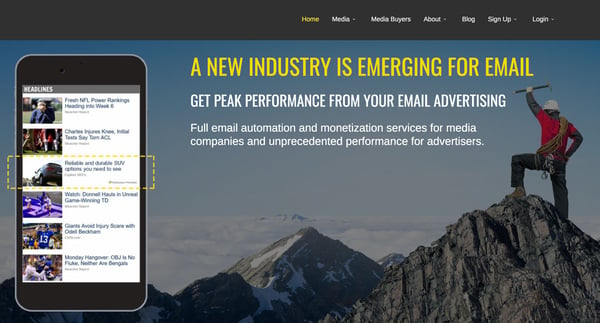 In conclusion, native advertising has become a crucial aspect in digital marketing, offering a unique opportunity for businesses to reach their target audience in a non-intrusive way. The 15 best native advertising tools listed in this article provide marketers with the ability to create high-quality, engaging ads that seamlessly blend in with the surrounding content.