By Dany Ortiz, on 14 June 2021
It has been proven that the more control you have over the sales pipeline or sales flow, the more benefits you get. In this article we'll explain what exactly a sales pipeline is and how you can incorporate it in your company's sales and marketing strategies.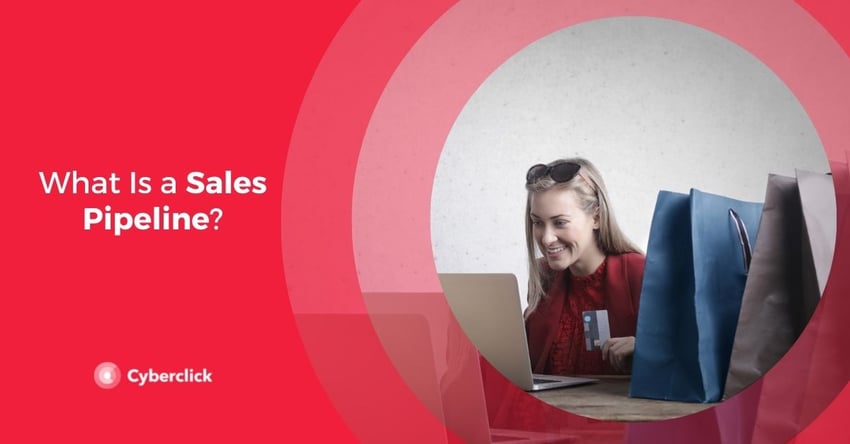 What Is a Sales Pipeline?
The term pipeline is not exclusive to the sales department. It actually refers to all the processes that are carried out to achieve a specific objective. Within a sales department, it is the tool that is used to lay out all the steps that are taken during the sales process.
You can use it to see where in a sales process your leads are, which allows you to forecast approximate how many leads will become customers, always in an way. It also makes it possible to detect problems within a sales process.

The pipeline has very clear advantages for a company:
It makes it much easier to design future sales strategies.

It makes it much easier to structure the activities of sales teams.

Costs can be determined and resources used can be negotiated.

It allows you to evaluate and optimize sales activities.

It makes it possible to set objectives in a much clearer and more realistic way.

it allows you to detect problems within a sales process.

It makes it possible to assess the quality of your leads.
For these reasons, having a pipeline becomes practically essential to control everything that happens within a sales process.
How Can You Create a Sales Pipeline?
If you are thinking of creating your own pipeline, these are the steps you should follow:
Differentiate the stages of your sales cycle (the path a user follows on the way to becoming a customer). There are three key moments: recognition, consideration and decision, and within each of these, there may be different steps.
Keep track of the number of leads that go through each of these stages. This step is useful to detect if there is an error or something that should be improved in any of the stages.
Calculate the number of leads needed to reach your target.
Characterize each lead is like based on your actions and responses.

Create a sales process that is tailored to your target audience and achieves your goals.
Creating a pipeline is really quite simple, since even a spreadsheet can be used. In it, the different stages must be specified in columns, and in each row you can enter the lead data. Then you have to mark the steps taken by each lead to get an overview of the entire sales process. Doing this manually is fairly complicated, especially when you have a large number of leads, but there is software you can use that will makes this job much easier.
What Tools Can Help You Create a Sales Pipeline?
There are several programs that can be used to create a pipeline. However, in order to manage these tools, all the steps listed above must be followed and you must have real data.
Hubspot Sales Pipeline
Hubspot's Sales Pipeline is one of the most popular programs, since it is very visual and displays the progress of each lead in the sales process. It also provides information on what actions must be taken for the lead to become a customer, forecasts the probability of success, and identifies obstacles.
Insightly
This software is ideal for small and medium-sized companies. It allows you to easily manage different projects, customers and data. The only drawback to Insightly is that it has some limitations in sending emails, especially in sending to groups or in formats other than html.
XANT Playbooks
Playbooks, formerly known as InsideSales.com, has the same objective as the other programs, except that it is equipped with Neuralytics, a type of artificial intelligence. In addition to showing the stage each lead is in and providing all the information that can be useful to the sales department, it makes much more accurate forecasts.
Zoho CRM
Zoho CRM is one of the best options for companies with a tighter budget, as it allows you to manage leads, customers, and workflows in a very simple and effective way. It also has an intelligent call service which allows you to manage different chats at the same time and can create template messages.
Pipedrive
Another recommended software is Pipedrive, which is designed exclusively to help small businesses manage tasks and customers. One of the strengths of this program is that it is very intuitive and easy to use.
Other Programs
In addition to all the programs we have mentioned, there are others that can also be used to create a sales pipeline. One of them is Freshworks CRM, which has built-in phone and email functions, as well as the ability to score customers. Others that are also useful are InsightSquared, Salesmate, Zendesk Sell, and Pipeliner CRM.

Having a sales pipeline is essential because it gives you a more accurate view of what happens within the sales process. Understand this will help you be much more effective and detect possible problems more quickly, which in turn will translate into greater benefits for your company.