By Ester Solsona, on 9 April 2021
Banners are to digital advertising what billboards are to outdoor advertising: a basic and ubiquitous format, which can both saturate and achieve great results. Let's take a look at what exactly a banner is and what types there are in digital advertising today.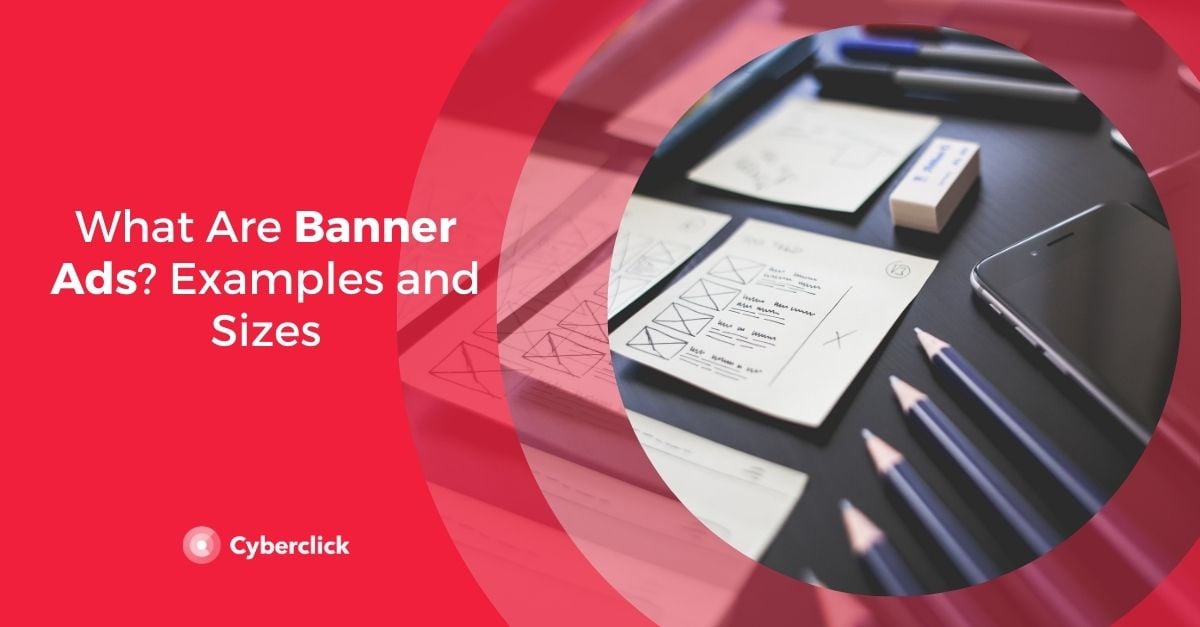 What Is a Banner?
A banner is a piece of digital advertising that combines images, text, and sometimes sound and interactive elements. It is placed on web pages to give visibility to a brand, company, or campaign. Normally, the objective of a banner is that the user clicks on it and is directed to a promotional page.
A banner is a kind of "blank canvas" of specific dimensions where a brand can insert its creativity. Given the large presence of banners on the Internet, it is very important to make your banner stand out from the competition in order to capture the user's attention.
Banners are used on practically all pages interested in monetization through advertising but they are particularly abundant on sites with a lot of traffic or those that specialize in specific content. Banner ads vary in size and dimensions so you can adapt them to your needs and to the different devices that users will access them on.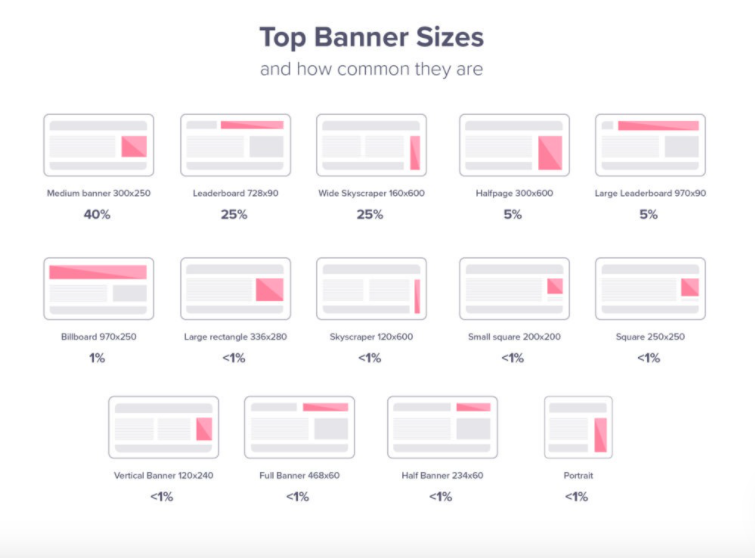 Via Match2One
Google Ads provides more information on banner ad sizes to help guide you in the right direction when you are formatting yours. You can also consult the expandable formats, Rising Stars, mobile, online audio, video, and connected TV.
What Types of Banners Are There?
There are three main types of banners: fixed or integrated banners, expandable banners, and floating banners.
Fixed or integrated banners are, as their name suggests, those that have an invariable position on the web page where they are displayed. Within them we can see these main formats:
Rectangular: with a horizontal orientation, this is the most typical format. It is often placed in the upper third of the page. Depending on its size, we can distinguish between the mega banner (which can be more than 900 pixels wide and 90 pixels high), the standard banner (468 x 60 pixels) and the half banner (234 x 60 or 234 x 90 pixels).
Square: this format is integrated into the page layout and is not very intrusive. It is generally placed next to the text of an article. The format and size can vary, though they are often approximately 300 x 250 pixels or 300 x 600 pixels.
Skyscraper: this is a rectangular banner with vertical format, usually located on the side columns of a web page. Its size is usually 100 x 600 or 120 x 700 pixels.
Expandable banners have similar formats but they can also be enlarged on the screen to a size that varies according to the characteristics of the medium they are integrated into. Normally, the banner is displayed when the mouse hovers over it or when entering the page. To ensure that this format is not excessively intrusive, it should have a clearly visible close button.
Floating banners are unlike the previous two, these do not have a fixed position on the web page but move along the content. The most common floating formats are:
Interstitial: this is a banner that takes up the entire browser screen. It is very effective at attracting the user's attention but it is also a very intrusive format and therefore should be used sparingly.
Layer: a banner with an animated image that moves over the content of the web page. As in the previous case, it is effective at attracting attention and generating a high CTR but it can also be intrusive.
With these banner ad examples, we hope you feel prepared to choose the right style and size to fit your campaign! Remember to be creative and to capture the interest of your audience without making your banner ad overly obtrusive.