By Patrick O'Doherty (Guest Author), on 3 October 2018
Just like any other industry, digital marketing has a slew of influencers whose best practices both companies and consumers follow avidly. Think of them as the Kylie Jenner's of the online community. They're the trailblazers, the pioneers, the experts who fail fast, get creative and champion the tactics and habits that when emulated, can take your brand and your products to the next level. It's hard to make it into this elite circle. After all, we live in a technology-driven age, where trends and tools are changing every day. Today we're partnering with Yarra Web, a company that's no stranger to keeping a pulse on who is doing what right, how and why. We're taking a look at the top SEO influencers that you should be following through 2018.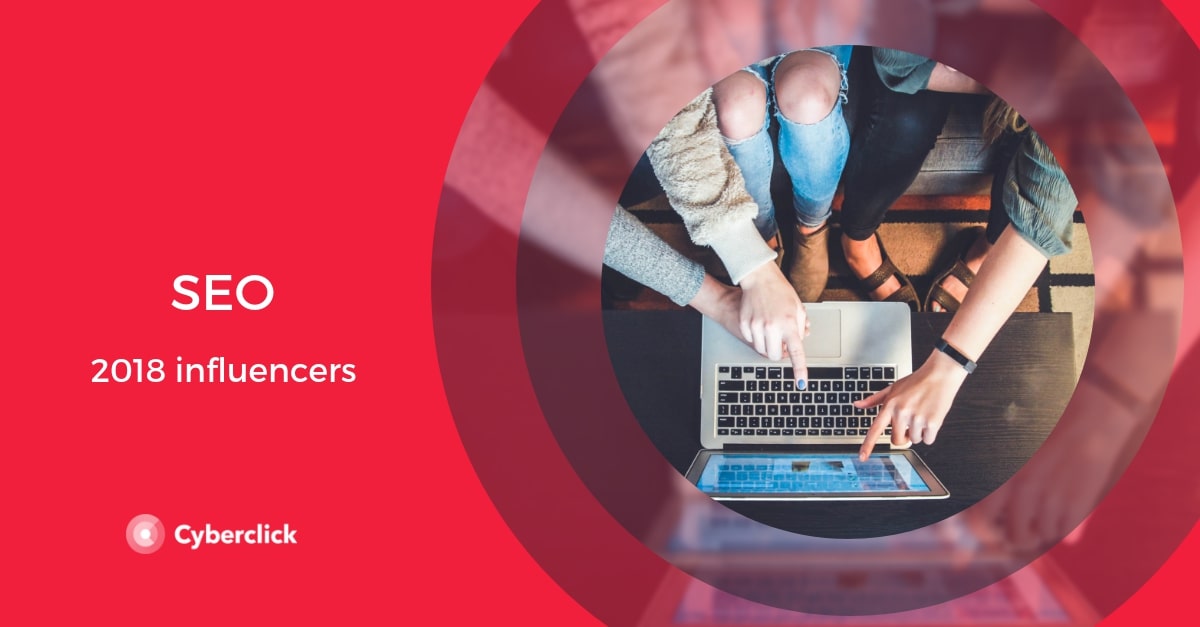 Looking to uplevel your SEO strategy?
First – let's level-set. For those unfamiliar, SEO is the science behind where and how your site shows up to your target market. The Googles, the Bings, the Yahoos of the world, are the key to reaching your consumer and getting your story and your product in their hands. When you type in a search query or keyword into any search engine, it's no mistake how different sites are ranked. Companies work with a number of different programs and tools to aim to get their site as high on the results list as possible. The following list of ladies and gentlemen are experts at the analytics and algorithms behind this:
Lisa Myer
Based in the United Kingdom, Lisa Meyer has done her time in the SEO world. Many call her one of the original female pioneers and if you work in SEO, you're likely to see her at one of many annual conferences. This could be because she's the founder of Women of Search, which is a robust community of others who have really changed the game for SEO. Many of Meyer's presentations focus on just how to attract authoritative backlinks through content. Sound like gibberish? Your audiences are looking to follow links that answer their questions and that support their needs. When these are supported by data, they're far more likely to be regular visitors on your site. Meyer is an expert at simplifying this process and ultimately driving traffic to you.
Brian Dean
Brian Dean is a frequent poster on a blog called backlinko. This is an essential tool for link building, which is an important part of any SEO strategy. If your link-building practice isn't simple and clear, Google will flag your site or your post as spam. Basically, backlinko provides the case studies and the research that you need to know in order to lay out your link-building strategy. Standouts include a YouTube ranking factor, which is especially helpful with YouTube becoming an increasingly important platform to promote your brand.
Barry Schwartz
This is the man for Google updates. As you can imagine with any technology tool, and especially one as formidable as Google, updates and enhancements are the norm. Schwartz runs the search engine roundtable, the first place that you want to go for breaking SEO news. This doesn't just pertain to Google, it's industry-wide. One of the many bonuses of Schwartz's work is that his posts are short and sweet – lots of information without any of the fluff or self-promotion. Another bonus is that you know that the information is entirely reliable, as its generated most often from the engineering team at Google.
Dr. Pete
Visited Moz recently? In tandem with Cyberclick (we're a little bit biased), Moz is an excellent resource for everything related to successful digital marketing. Dr. Pete is a huge presence on Moz and he's done his time in the science of search engines. His focus is Google's snippet feature. Google's featured snippets are the top feature on the search engine that follow directly below the ads that you see when you type in a search term. These are seen as "organic" content, even though now you know, there's not much "organic" about it. This is a feature that was developed by Google to answer the questions of those leveraging the tool. If you're looking for dog food and you type in, "where is the best place to find dog food?", the featured snippet would answer this question in a way that makes it very easy for your target consumer to find your brand. We've got the research to back this up. Ben Goodsell has done the research to show that the CTR on any featured page will go from two percent all the way up to eight percent if it shows up in that answer box. Bottom line, Dr. Pete can help you make these numbers a reality for your company's digital presence.
Rand Fishkin
Finally, we'd be remiss if we didn't mention Mr. Fishkin. We mentioned Moz above, and we're sure that you've checked it out a time or two. If you haven't, it's a great supplemental resource to the information that you'll find right here on Cyberclick. He sums it up perfectly in his online Moz profile, "I'm a cognitive psychologist and resident Marketing Scientist at Moz. My latest obsession is hunting the algorithm to find out what makes Google tick." You have Fishkin to thank for many of the resources that the industry depends on, not just for SEO but for digital marketing at large. He's one of the co-founders of Moz and what sets him apart is that he doesn't mind controversy. When he sees ads that strike him as inappropriate, he's the first to call them out.
If you check out resources and content set up by any of the above, you're already well on your way to success when it comes to SEO and digital marketing best practices. Questions? Comments? Let us know. And be sure to check out the Yarra Web Website for more information about taking your brand's online presence to the next level.