By Jessica Bubenheim, on 29 May 2019
Is success and fun at work important to you? What motivates you to perform at your best? Money, recognition or perhaps flexible working hours? Do you find sense in your job? And is it important to you to know and share the employer's goals? It might be worth to think about these questions in relation to marketing. Knowing what moves and motivates people can contribute a lot to our own satisfaction in life and helping others achieve satisfaction in their own lives.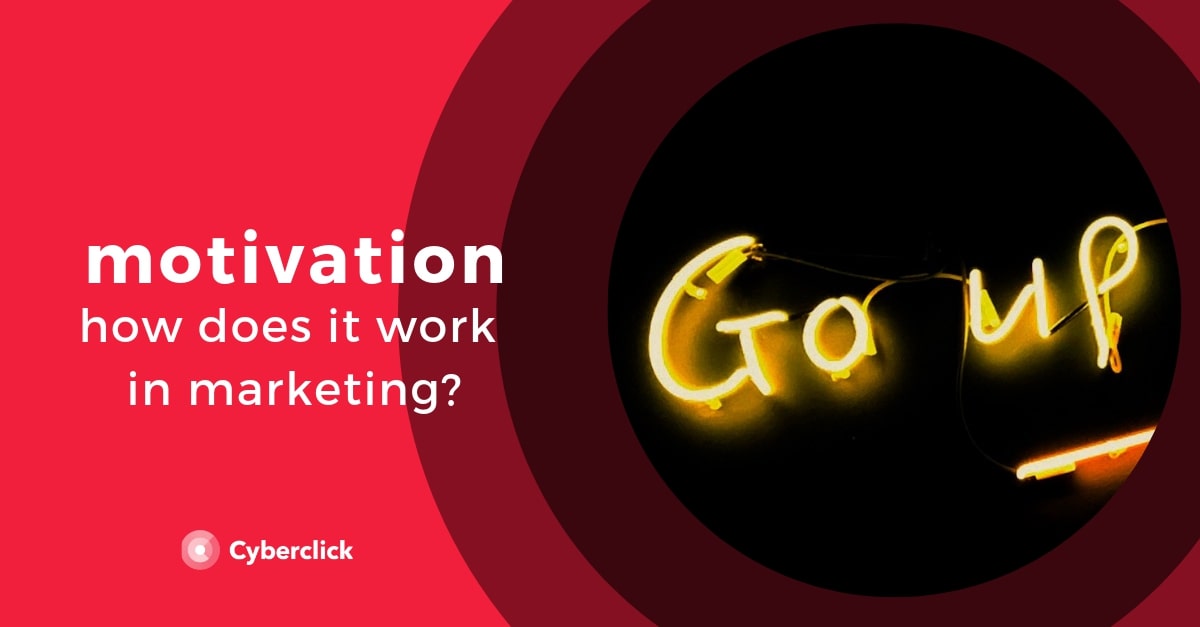 In the book "Drive - What really motivates you" by Daniel Pink, he presents the most important international research results of recent decades on the subject of motivation in a generally understandable way. And what is it that really motivates us? In three key words, Pink sums up what we are all striving for:
Autonomy. People feel better when they have a certain amount of autonomy.
Mastery. People strive to master and do well what they do.
Purpose. In their daily actions, people want to see meanings realized that go beyond mere self-interest and serve a larger whole.
Companies and managers who take this structure of human motivation into account are more attractive and successful. Pink complains, certainly rightly so, that these scientifically proven findings are still so little taken into account in practice. What about your workplace and your employees?
Concrete instructions for action can be derived from the self-determination theory, which lead to a higher intrinsic motivation at work by satisfying the psychological basic needs. Studies have shown that behavioural adaptations, such as threats, imposed goals, deadlines or directness, but also rewards have a negative effect on well-being, health and integrity, whereas positive feedback, the possibility of self-development and recognition of feelings and their expression are examples of a positive effect.
For example, the social environment in the workplace can contribute to higher performance and well-being by promoting autonomy and competence experience for employees.
3 motivational marketing videos that marketers cannot miss.
They are clear examples of what can be achieved through the generation of inspirational messages and make us better people and professionals. Which of these videos touches you? Be surprised, learn and enjoy!
Think Different (Apple, 1997)
Apple has launched motivational messages from practically the beginning. From all of its campaigns, I emphasize this one because of its clear message of encouragement to all those who struggle for their dreams and excel in something. We have never been so encouraged before to be different! This campaign is more than just a campaign; it is an indispensable motivational video for marketers.
Minimal - Killian Jornet - Run or die
How far is man able to go? This other video, recommended for all motivated marketers, shows some of the feats of Killian Jornet, the record holder of trail running. Based on motivation, effort and sacrifice, Jornet is able to do such incredible things as we can see. What are you able to do? Fight for it and show it to the world!
Braveheart speech before battle
Another classic motivational video can be found in the film Braveheart. The scene in question, the speech before the battle, is an excellent example of how to encourage the team to prepare for any 'assault' to which we have to face in our careers. A classic that cannot be left out from the motivated marketers video collection.
Marketing needs motivation.
You need to identify with your marketing message and your potential audience need to evaluate your marketing as helpful and consistently positive.

In order to develop a marketing strategy that suits your practice and you, your motivation is always at the beginning of such a process. Motivation is action energy, which arises in us out of very different motives.