By Emery Barnes, on 17 March 2016
The digital marketing era is rising and businesses are in the midst of the most competitive state of consumerism. Businesses and brands are battling each other for consumer loyalty, and with the increase in technology and easily accessible information, these businesses are challenged regularly. In the cutthroat state we're in, many businesses, brands, and marketers are asking themselves, "How can we make our brand stick out"?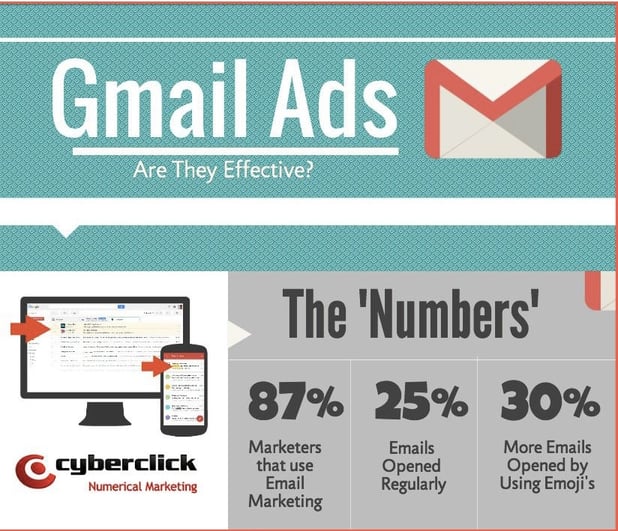 Gmail Ads are the 21st century solution to effectively connecting your business with consumers. In 2013, Google launched this new and value-added form of native advertising, and for the past three years, Gmail Ads have been sweeping the internet by its virtual feet. They are a win-win solution for Google, as well as your business. Through AdWords, advertisers can now buy ads and will only be charged per conversion (per click). Gmail Ads use a simple yet unique algorithm to target consumers. The ads that are displayed are based on the activity and content of an individual's Gmail account. They are personalized for each individual, making these ads ideal for businesses and their target audience.
Marketing with Gmail Ads
Gmail Ads are a not only a great solution, but an extraordinary method to promote and advertise content. They have the potential to not only keep your business competitive, but to go beyond, and launch your business to the next level. When comparing the most popular and effective methods of lead generation, email marketing takes the crown with roughly 87%* of all B2B marketers according to Business 2 Community. This makes Gmail Ads ideal to utilize, due to its massive user base.
Track your Success: There are a variety of email marketing analyzers you can use to help develop and improve your marketing campaign. New to Gmail? No problem. You can use this same software to track and analyze trends on whatever email service you had previously used or are using.
Reuse Successful Strategies: Find out what works and advertise the heck out of it! Whatever keywords or subject lines worked in the past are highly recommended to reuse with your Gmail marketing.
Utilize Emoji's
Still need a way for your subject line to "pop out"? Try using emoji's! With the large number of emails individuals receive daily, it's hard for marketers to stand out and contend against their competitors.
According to B2C, the percentage of emails that are opened is roughly 20-25%*. With the few that are opened, the percentage of ones that generate some form of "activity" are even lower. Emoji's are a great solution for email marketing, and with this small tweak in your campaign, your emails are more likely to be noticed and obtain a high engagement.
Emoji's Lead to Engagement: B2C also notes that utilizing emoji's, on average increases open rates by 30%*. In simple terms, if 30% more people are opening your emails, there is a VERY good chance those emails will turn into engagements. These engagements can vary from a purchase of a product or service, to even a simple visit to your businesses website.
Bottom line, it's important that your call-to-action is specific and can be clearly understood by your audience. Emoji's can be used in almost any case, just make sure they are relevant and appropriate for your industry!
Targeting is the Key to Success
Targeting is another great alternative to remarketing. Through WordStream, you can target recent interest that has been generated. This works for those individuals who are in and out of your email community. Emails for the most part have a low open rate, so for those already in your community, this will increase the amount of interaction. Aside from interaction, this can also lead to an increase in Click Through Rate (CTR) as well as Overall Quality Score.
Analyze with Metrics
What's unique about Gmail Ads is its metrics function, allowing you to monitor and analyze your campaign. Anything ranging from saves, forwards, to clicks to your website, Gmail gives you access to all of this information pertaining to your campaign. Make sure to this enable this function because it is not enabled by default.
When designing your ad, there are a variety of ad formats you can utilize. This list includes:
Gmail Image Template
Gmail Single Promotion Template
Gmail Multi-Product Template
Gmail Catalog Template
Through Gmail Ads, you have access to all of these formats. Depending on the type of content you are promoting, you can determine which format works best for you.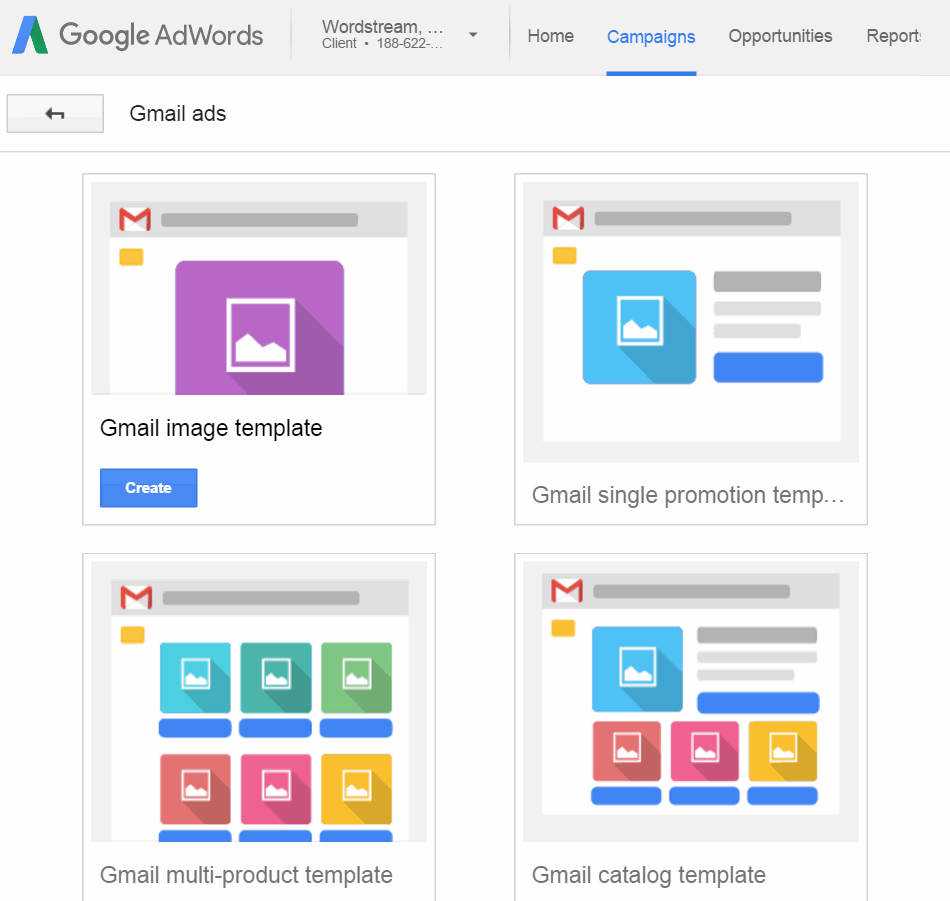 Gmail Ads are revolutionary; this groundbreaking mode of advertising has caught the eyes of marketers and consumers all over the world, permanently changing the way digital marketing and advertising will be done. Do not pass on this opportunity; be forward thinking. Use this opportunity to adapt and be three steps ahead of your competitors. Since its discovery, Gmail Ads have proved to be efficient and are rapidly becoming more adopted by businesses globally. Start your campaigning today and start your journey to Gmail Ad success!
*Data found on Business2Community