By Cyberclick Team, on 27 June 2022
Cyberclick is the highest-rated company in the region in the Technical Expertise category.
HubSpot recognizes companies that have used its software to improve their clients' results with this quarterly award.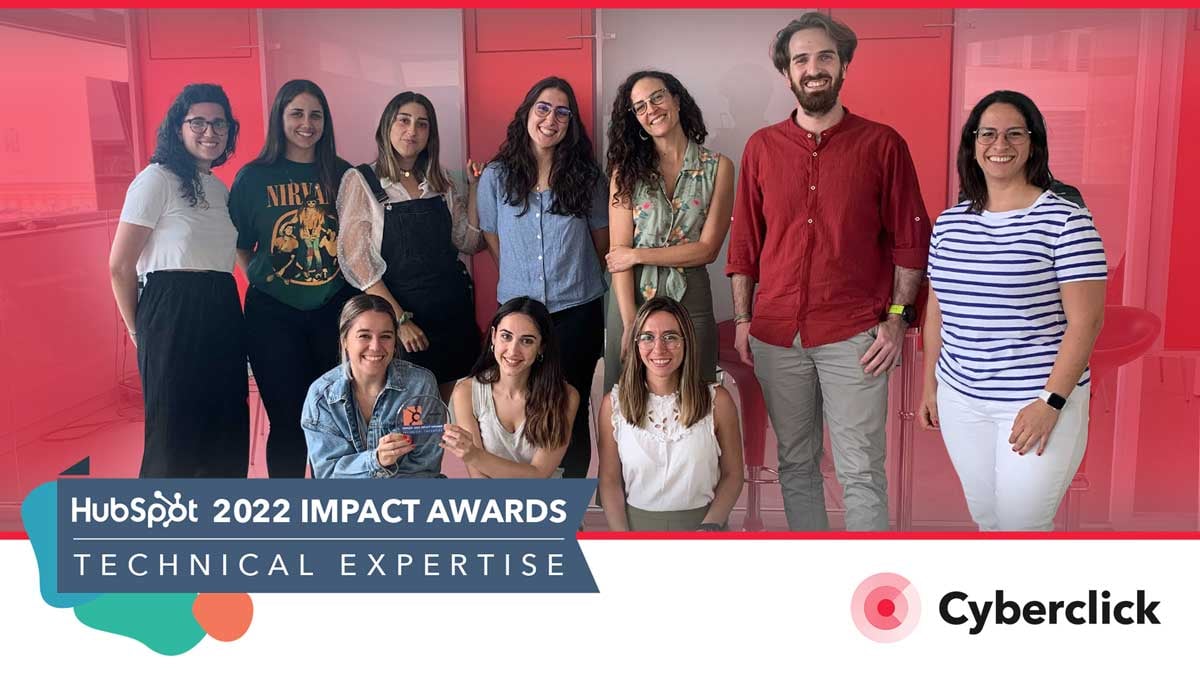 Imagine being able to visualize all your business' online and offline sales in one place and automate communications with your customers. This was the goal of the sales team at Laumont, the well-known brand that specializes in truffles and mushrooms. Faced with this challenge, Cyberclick developed an external application that, through the API, would update contact information in Hubspot. The platform's functionalities allowed Laumont to know the exact status of all of its customers and obtain updated data on all its physical sales at any given moment.
This technology solution won Cyberclick HubSpot's Impact Award 2022 for the last quarter within the Technical Expertise category for the EMEA region. "It's a project that goes beyond creating marketing campaigns. For Laumont, it has led to optimization of its management and greater visibility of its offline business on the sales side," says Marina Sala, head of Cyberclick's Inbound Marketing team.
Laumont started using HubSpot for its emailing functionality because it allowed them to personalize emails for each client, but when it saw the platform's potential, it decided to centralize its ERP (enterprise resource planning) and CRM with billing data in HubSpot.
In order to achieve this, Cyberclick's IT team created an API that helps synchronize new ERP instances with HubSpot. For example, when a contact is updated in the ERP, it is also updated in HubSpot.
Having an integrated marketing software like HubSpot has brought the following benefits to Laumont:
Global view of the offline business: Sales drops and new opportunities can now be visualized in data dashboards.
Sales pipelines according to different product lines: The invoicing system, apart from sending invoices to customers, also integrates them into HubSpot.
Overview of customer payment statuses: Data around the type of company, whether they have credit and risk level, whether they are financing their purchases, and more.
Quick recovery strategies for customers who have lowered their turnover.
Time and resource savings for the team
Visibility and traceability of the emails sent to your leads and customers
For Laumont, this project with HubSpot has meant a complete optimization of its management and business. As a result of the good data achieved, the next step will be to integrate contracts.
Cyberclick relies on tools like HubSpot for executing global marketing strategies, developing inbound marketing actions, and technological integrations that improve results for ecommerce businesses and all types of companies. This recognition from HubSpot demonstrates Cyberclick's will to innovate and always be one step ahead in the search for the best solution for its customers.