By Laia Cardona, on 19 December 2019
The most powerful and innovative direct marketing strategies want to provoke a reaction in the target audience. A striking graphic design (email), or a surprising product (direct mail) can elicit a response through a call to action in the content.
In our previous blog post we explain what direct marketing is and its benefits, so today we'll review 3 great examples of direct marketing.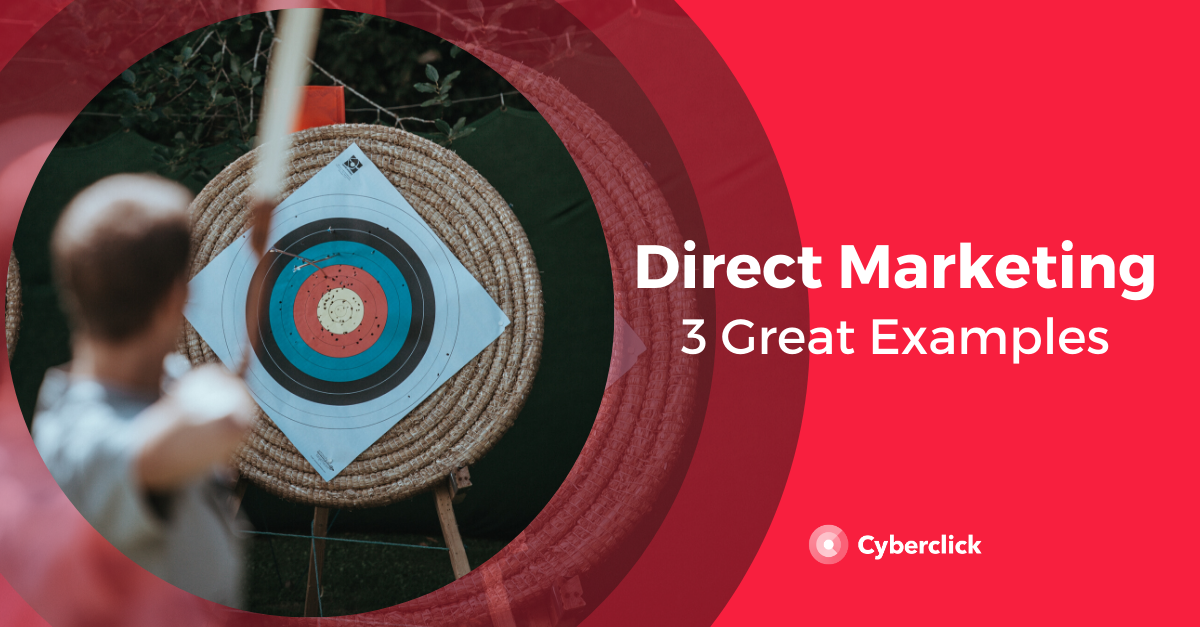 3 Examples of Direct Marketing
Alcoholics Anonymous in Brazil - Anonymous Chatbot Friend
This is an example of direct marketing that deserves great respect and admiration. We often think that marketing or advertising only serves to sell, but its real purpose is to disseminate information, content, or services for greater knowledge of the user.
Taking this true spirit of outreach, Alcoholics Anonymous of Brazil, together with the help of Facebook, decided to create a tool that would help young Brazilians between the ages of 13 and 15 who were falling into alcohol consumption.
Thus came the idea of a chatbot on Facebook called Anonymous Friend. It was able to have a smart conversation with young users concerned about drinking, who wanted to understand the harmful effects of drinking, or who needed help.
To launch this direct marketing campaign, 34 people who were anonymous alcoholics were interviewed and their experiences created the chatbot's responses. In four months the project was ready. 100,000 people spoke to Anonymous Friend in the first month and 60% were minors.
To publicize this tool to help young people, a promotional campaign was created on Facebook that was disseminated in the following formats:
Carousel Ads
Video Ads
Photo Ads
The objectives of the campaigns were:
Brand awareness
Local awareness
Increase Reach
Increase Website Traffic
Increase Engagement
Increase App Installations
Video Views
Lead Generation
This project won the 2017 Global Facebook Awards award. In addition to advertising on Facebook, pieces were created for other social media platforms, within a multi-channel strategy.
Dropbox
It's hard to imagine that you can become a fan of a promotional email, for a product you haven't tried yet. But Dropbox managed to do this in a respectful and subtle way. This direct marketing campaign emphasized how they can make everyday life easier thanks to the cloud storage service it offers.
With this simple, fun email, with whimsical cartoons and an emoticon, Dropbox managed to capture the attention of consumers. It's short, sweet and emphasizes the message that Dropbox doesn't want to meddle in anything you're doing, just wants to remind you that the brand exists and it's useful.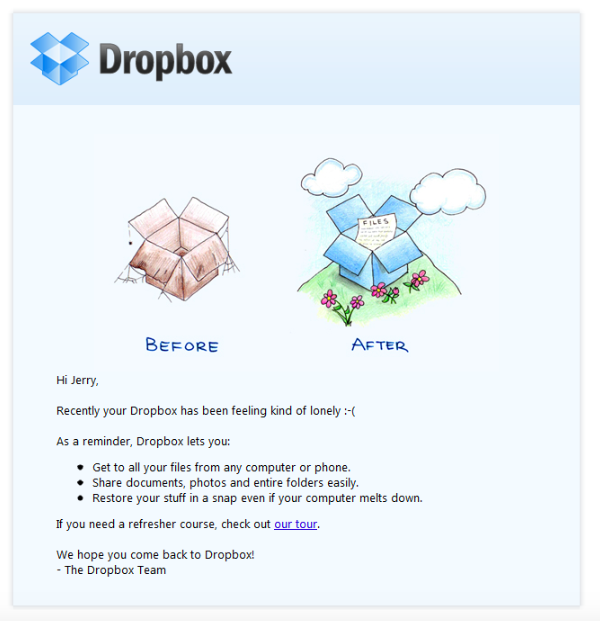 Burger King - Google Home of the Whopper
Burger King triumphed with its Google Home of the Whopper campaign. It was the most awarded campaign at the 2017 Cannes Lions, with a total of thirteen awards: a Grand Prix, two golds, four silvers and six bronzes. We've never seen anything like it! It was ultimately the most award-winning advertisement of the year.
Google Home of The Whopper sought to promote the Whopper burger, so they used a direct marketing campaign and launched a TV ad and video ad on social media, utilizing Google Home. This tool, recognizing the voice of a seller at Burger King, named the ingredients of the Whopper after the ad triggered the device with its signature "OK, Google" command.
Burger King managed to run an innovative and direct content campaign that connected the brand more with customers and won several awards of international relevance.
We hope you've enjoyed these 3 great examples of direct marketing and that you better understand the concept and the multiple possibilities that this method offers.