By Pep Canals, on 28 January 2021
Search engine marketing will radically change in the coming years, especially the way campaign results will be measured, since most browsers are eliminating cookies. To offer a new solution to the advertising sector, Google has launched the Privacy Sandbox tool. On the other hand, the big winning trends in SEM for 2021 are campaigns based on artificial intelligence, segmentations based on groups and grouping of cohorts, voice campaigns for related media and video ads for streaming platforms or television to the letter. Let's review some of the top SEM Trends for 2021!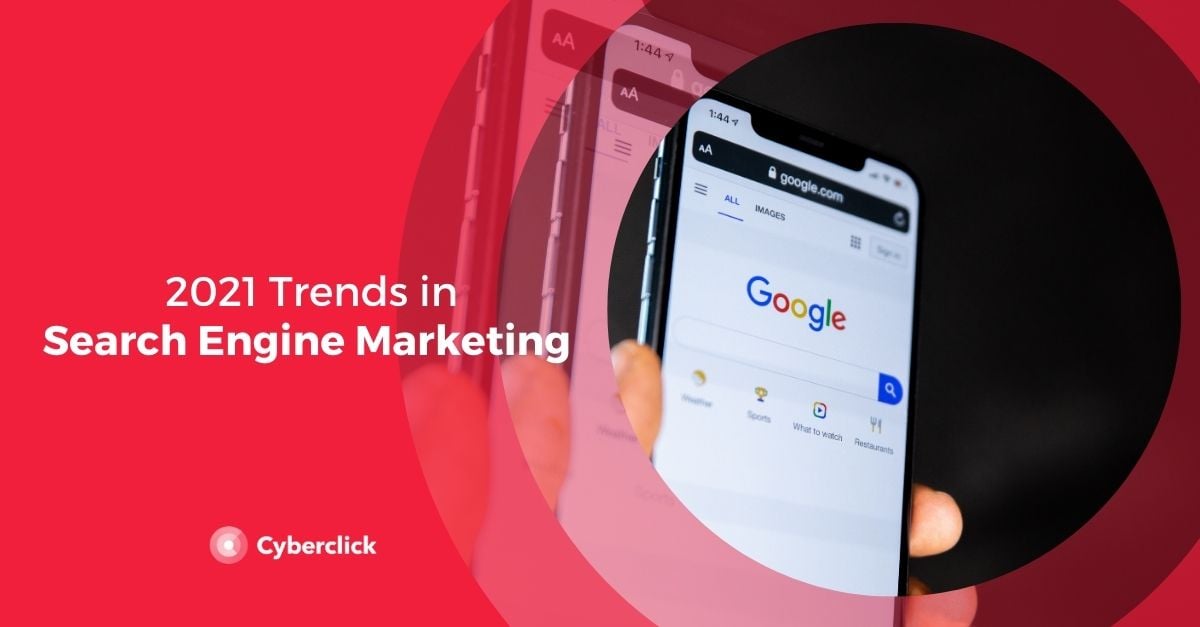 2021 SEM Trends
1. Privacy Sandbox
Privacy Sandbox was born as a Google project right around the same time it was announced that Chrome would stop covering third-party cookies from 2022 onward. And Google also shared that this would be done progressively giving the advertising sector sufficient time to adapt to this new reality.
The initiative has been touted as a way to reduce mistracking while also allowing ad targeting within Google's Chrome browser. The marketing and advertising industry is always looking at market developments with interest, but also with skepticism in this case, especially if it turns out to be a way for Google to further monopolize the market.
According to websites DigiDay and Programatically, "in the future without cookies, Google wants ad targeting, measurement and fraud prevention to pass according to the standards established by its Privacy Sandbox, in which cookies are replaced by various APIs. Advertisers will use each API to receive aggregated data on issues such as conversion and attribution. The Privacy Sandbox represents an alternative route that Google offers to the industry, based on anonymous signals (which are not cookies) within a person's Chrome browser to benefit from that user's browsing habits. "
2. Segmentation by groups and grouping of cohorts
At the end of October 2020 Google published its preliminary results on the use of audience cohorts, that is, people with similar interests and stories that can be segmented collectively rather than individually.
Based on the federated learning cohort (FLoCAPI), Google has been able to verify that segmentation based on cohorts created from interests, performs better than randomly grouping users.
Image: Google's GitHub
This image is part of Google's 2020 study "Evaluation of Cohort Algorithms for the FLoC API" and shows us two different approaches to cohort assignment.
An ideal cohort is one that brings together a large number of users interested in similar topics. This is where Google's challenge lies for 2021.
3. Lead form extensions for Google's YouTube, Discovery and Display campaigns
Google Ads has presented a novel solution helping advertisers attract more customers online: the incorporation of their lead form extensions to YouTube, Discovery and Display campaigns.
The lead form extensions are a Google Ads format designed to capture leads directly from the browser. To activate the form, the user must click a call-to-action button. You can then quickly and easily submit a form that is already pre-filled with the contact information for your Google account.


4. Google Ads consent mode
Consent mode is a new Google Ads tool that lets advertisers learn more about conversions, including ensuring that Google tags such as cookies reflect users' consent choices.
When consent mode is enabled, advertisers have access to a new tag setting called "ad_storage", which controls the behavior of cookies for advertising purposes, including conversion measurement. If the user has not consented to the use of cookies for advertising purposes, Google tags will not use cookies for this purpose.
For example, let's imagine that a user visits your website and chooses whether or not to allow advertising cookies through a cookie banner. If you have the consent mode activated, Google tags will be able to determine whether or not that user has consented to cookies and act accordingly:
If the user has given their consent, the conversion reports will continue to function normally.
If the user has not given their consent, Google's tags will be adjusted accordingly and will not use advertising cookies, but will measure conversions in a more aggregated manner.
Consent mode is also compatible with Google Analytics, which means that this tool will be able to understand and respect the user's consent regarding advertising cookies. For example, Analytics will not read or write advertising cookies for users who do not consent, which means that some additional functions, such as remarketing, will be disabled for them.
5. Google TV section for advertising campaigns on streaming platforms
The ongoing pandemic has changed video consumption habits of users around the world. These increases, which had their highest peaks during harsh lockdowns (and can happen again), have still not returned to levels seen before COVID-19, but have remained consistently high.
We consume more on demand television from various streaming platforms on the market today than ever before. For this reason, Google has seen the need to adapt to the new reality and has implemented a new section called "TV" within its marketplace. From TV you can manage video campaigns for major streaming platforms.
Through lists of potential partners, with whom Google has agreements, advertisers will be able to find the best partner to maximize the reach of their campaign through the different streaming platforms. They will also be able to obtain more information about any publisher, including insights on their performance, their audience and their inventory, as well as send requests for proposals to the publishers chosen directly from the platform.
6. Google Shopping is now free
More and more merchants are being forced to sell online to save their businesses, and many of them cannot afford the costs of operating digitally on a large scale.
In response, Google decided to advance its plans to turn Google Shopping into a free solution. Since the end of April 2020, the results of the Google Shopping tab in the United States consisted mainly of free listings, allowing merchants to connect with consumers regardless of whether or not they advertise with Google Ads.
This change is good news for all players in the online advertising market:
For buyers, it means that they will be able to discover more products more easily from more stores that were previously difficult to locate on Google.
For stores, this is a fantastic opportunity to reach the millions of people who search for purchase intent on Google every day.
And for advertisers, it allows them to augment their Google Ads campaigns with free listings.
Existing Merchant Center and Google Ads users haven't had to do anything to benefit from Google Shopping Center. For new users of this system, Google has announced that it will continue optimizing the change process over the coming weeks and months.
The free listings on Google Shopping are currently only available in the United States with the intention of expanding to the rest of the world in late 2020 or early 2021.
Source: Google Shopping