By Cyberclick Team, on 8 April 2020
Many marketers, IT managers, and developers can relate to the struggles maintaining a website that is optimized for content, safe for users, and easy for users to navigate and move through. Often times, making important changes or updates involves a lot of back and forth, hassle, and roadblocks. And when it comes to inbound marketing, the need for an easy to use CMS is especially important.
HubSpot is seeking to make website management easier with their latest offering, CMS Hub.
This integrated content management system seeks to unite different teams, including marketing, IT, and developers, to make managing content and web pages much easier. Follow along as we break down what exactly this platform is.
What Is CMS Hub?
CMS Hub is HubSpot's content management system. This platform integrates all levels of website management, including content optimization, security, and user experience considerations, into one tool.
CMS Hub is an evolution of HubSpot's current CMS and will be offered in two tiers: Professional and Enterprise.
CMS Hub Professional will have SEO tools, drag and drop editing capabilities, themes and templates, a/b testing, and HubSpot's CRM and Conversation tools. CMS Hub Enterprise will have all of the Professional features, plus serverless functions, memberships, activity logs, and user permissions to keep track of the activities of your team. Enterprise users will also have the ability to manage multiple domains.
Both the Professional level and Enterprise level will work seamlessly with all of HubSpot's existing platforms; Marketing, Sales, and Service Hub, and HubSpot CRM.
The Benefits of Hub CMS
The biggest benefit of CMS Hub will be its ability to have one central area for multiple teams -including marketers, developers, and IT - to manage the website. Marketers will enjoy SEO recommendation tools, multi-language content management, reporting and analytics tools.
Marketers and developers alike will also greatly benefit from the increased independence for both teams, thanks to CMS Hub's pages themes. These themes will make pages easier to edit for marketers, making them less dependent on their developers and able to make changes much faster and easier.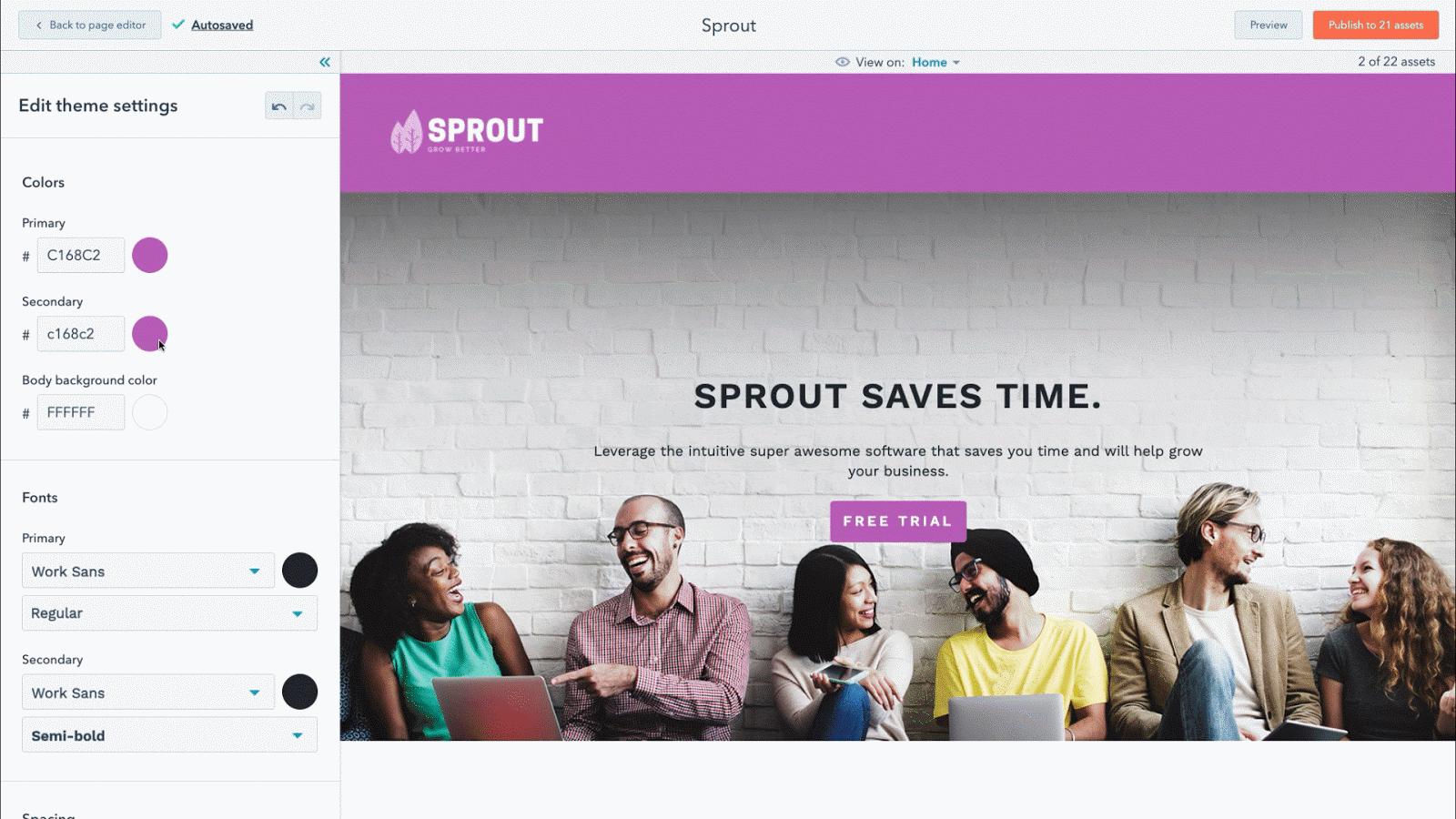 According to HubSpot, developers will not be locked into using HubSpot's technology, but instead they will be able to use the tools that they prefer and work with regularly, including GitHub. They will also have access to serverless functions, developer documents, log activity, and code alerts. They will also have the ability to create easy-to-use themes that will allow marketers to be less reliant on the developing team.
IT managers will be able to secure the website and ensure user safety with features like firewalls, SSL, team permissions, site performance monitoring, custom CDN, and more. HubSpot will also provide a 24/7 dedicated security team.
Website migrations and redesigns can be tedious and complex. Which is why its important to work with a certified agency that is an official HubSpot Partner, like Cyberclick. If you need help with your inbound strategy or are ready to get started with HubSpot, we are here to help!