By Kaelan O'neill, on 21 July 2016

With over 150 million daily users, Snapchat has officially surpassed Twitter in popularity; at just over four years old, the app has been, and continues, growing exponentially, especially in terms of users. In December of 2015, Snapchat had a recorded 110 million daily users, and as of June 2016, that number grew by 40 million. How is this possible? What is it about this app that makes it so extremely, wildly successful? The secret lies in the new pathway it forged for communication- messaging is now no longer a banal, dry 'task,' but rather a game of some sorts.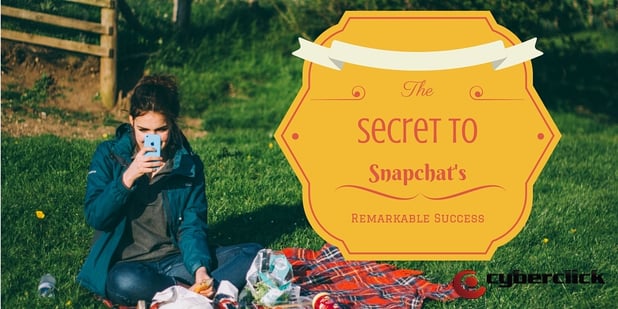 With Snapchat, users can send short annotated messages alongside a filtered picture of their face as a puppy, or Coachella-esque flower crowns, or with the "pretty" filter (it puts a glowing hue on the photo that makes everyone's skin immaculate and eyes shining). You can send a short video clip with a 'geotag' that lets your followers know where exactly your video is taking place. You can slide someone's name to the right and begin a chat, sin pictures, but with a special caveat- on chats, it's possible to keep a certain message saved, unlike the typical Snapchat photos that have a shelf life of between 1 second to 10. You can swap faces with your best friend and put it on your 'Snapchat Story' that will let all your followers see- for exactly 24 hours. Snapchat promotes constant use of its app- there are features such as Snapstreak, which lets you see the count of consecutive days you have been in communication with your closest "snapchat" friends. Snapchat provides live content such as popular stories or articles ("Live Stories"), or video clips of meals to cook, makeup tips, etc. Utilizing a geofilter, Snapchat connects people around the world by promoting stories based on events that are happening that are shown on every users' list of stories, such as EuroCup 2016 or International Friendship Day. Most recently, and somewhat controversially, Snapchat added the 'Memories, feature, which allows snaps and snap stories to be saved, searched for, re-edited, shared for later, or even put in a password protected folder, separate from your other snapchats. This is done based on the knowledge that users are taking screenshots of photos or saving them to their camera roll; by adding this feature in-app, this "extra" step of saving photos is eliminated, causing users to spend more time on the app. Your photos are saved in app, and become searchable- simply type "dog" or "beach" and find your photos that correspond. Additionally, Snapchat is capitalizing on the popular social media trend of looking back on a point in time via an old picture (like Instagram-popular hastag #TBT for ThrowBack Thursday or Facebook's On This Day feature) by automatically showing snaps that were saved from the year before.
While all of these features may seem to be a bit overwhelming, Snapchat's value of $18 billion proves that they just might be on to something. What is their secret, you ask? By combining the most popular features of other social media apps, as well as having created a format to interact with others that was completely new and never seen before, Snapchat has completely revolutionized communication. This modern way of communicating makes other messaging applications seem obsolete, and if they try to incorporate the same sort of "disappearing" picture aspect, users will see it for exactly what it is- an attempt to mimic Snapchat. With the younger generation, the overwhelming majority who utilizes social media applications (and specifically Snapchat), there is nothing worse than trying to copy another form of social media- they will be driven away almost immediately. Knowing this, social media moguls are trapped between either attempting to buy out Snapchat, with a hefty price tag to match, or create a new, innovate way to communicate in order to compete with the stronghold on the social media generation that Snapchat currently has.
These days, from celebrities to businesses, everyone is joining in on the Snapchat phenomenon. It is becoming more and more common to see a social media profile picture, be it Facebook or Instagram or Twitter, of any given brand set to their QR code- a little yellow square with that Snapchat account's specific QR code dots with the white Snapchat ghost in the middle (this can be edited as well to include a picture or logo). The cool trick regarding this is that Snapchat's camera doubles as the QR code scanner- you simply open the app, put the camera over the "snapcode", snap a photo, and instantly that user pops up and you are able to follow them.
With the sheer ease of following and connecting with what seems to be anyone, or any brand, business, company, event (you name it!) it is obvious to see the direction Snapchat has taken social media. A messenger, photo app, and news outlet all in one, Snapchat is taking over the word- one vomiting rainbow filtered selfie at a time.