By Cyberclick, on 22 April 2016
Tomorrow, the 23rd of April, is the World Book Day. The whole team here at Cyberclick would like to wish you a fantastic day in advance. Walk through book parades and visit the different literary activities offered by your city. But don't forget! Not all content is written on paper anymore - the dawn of the digital age puts fantastic books and libraries just one click away. Nowadays, reading a book, article or short test is extremely easy to do from your laptop, tablet or eReader.
So, why do we celebrate the world book day on this date? Well, on the 23rd of April of 1616 two of the world's most important literary figures of all time passed away: Miguel de Cervantes and William Shakespeare. Other important writers have also been born and passed away on this day over the years, such as Maurice Druon, K. Laxness, Vladimir Nabokov, Josep Pla or Mejía Vallejo. An as if this weren't enough, it is also St. Georges day, which in some regions of Spain, such as Catalonia, is the day known as the official day of love (much like St. Valentine's Day), on which couples exchange books and roses.


As we are people head over heels in love with content (and content marketing), our present to you is 6 of our digital marketing guides, for you to download and read whenever you like. We hope you enjoy them, that they help you grow as people and professionals, and most of all, that they will provide you with new information and concepts for you to incorporate into your digital marketing strategies, optimizing your ROI and KPIs, attracting traffic to your web or landing pages and quality leads and clients.
So here you have these 6 digital marketing eBooks, our small contribution to the literary world on this World Book Day.
Companies who know how to use Twitter Ads are witnessing a very significant return on their investments. In this guide we will show you how to optimize your Twitter Ads thanks to technology and Artificially Intelligent algorithms, along with real success stories of famous Spanish brands such as Iberia, Subasta de Ocio and GlovoApp.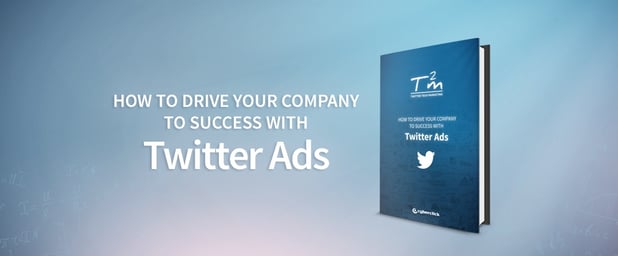 The percentage of travel reservations made online has soared over the past few years, and the big brands of the travel industry have taken this digital growth into account when it came down to launching their advertising campaigns. This eBook compiles the recent success stories and strategies used recently by Iberia, Renfe-SNCF and Swiss Tourism, focusing specially on the keys to keep in mind when developing your digital strategy.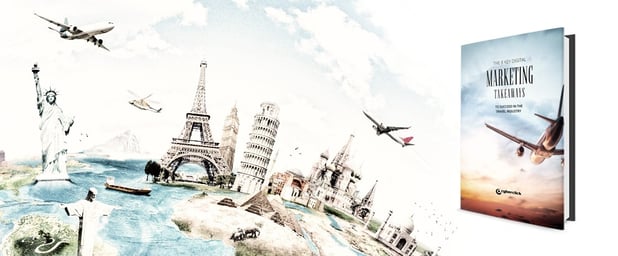 3# [EBOOK] Native Advertising – The advertising for advertising's enemies
A very complete eBook which digs deep into the essence of what Native Advertising actually is. It is a fairly recent type of advertising, which focuses on content and adapts to the environment of where it is published. One of its greatest advantages is the fact that it overcomes the barriers set by Adblockers. Learn from this guide how to creative native ads, 3 striking examples of native advertising, how to improve these types of campaigns' CTR and the keys to optimizing them.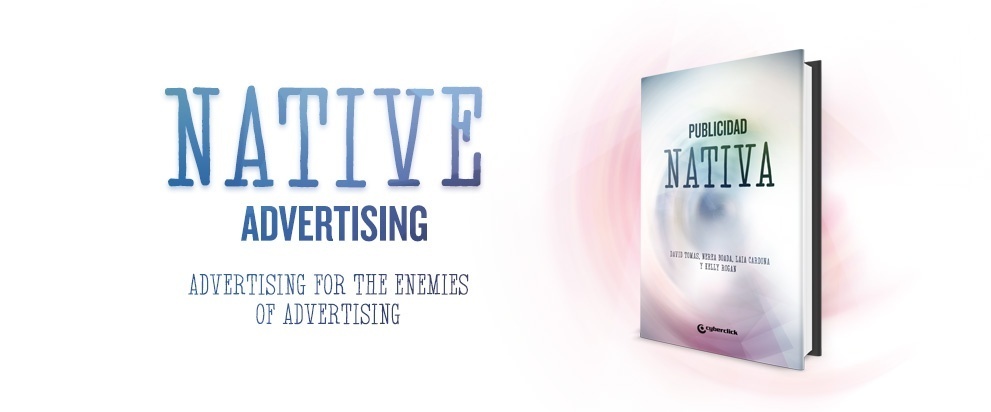 4# [EBOOK] 8 Advertising formats that you must not lose sight of
Would you like to know which online advertising formats are succeeding? Do you know which ones are best to convert visits into leads and clients? David Tomás, CEO and co-founder of Cyberclick, will explain precisely that in this eBook. One of the most important points is that either you become mobile, or you die out. Nowadays, no digital marketing strategy will succeed if mobile devices can't support it.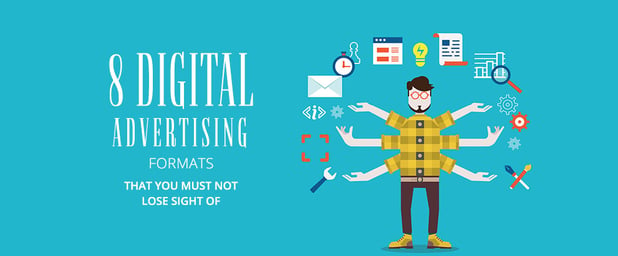 5# [EBOOK] The ultimate guide to creating Instagram Ads
A surprising guide dedicated to marketing managers and community managers, so they can, step by step, create ads on Instagram. A 100% visual social network belonging to Facebook that launched its advertising platform to the public and companies less than a year ago.
6# [EBOOK] The Ultimate Adblock Guide
Discover how Adblockers affect your digital marketing efforts in 2016. You will also find 3 incredible solutions that will helps you focus your strategy and stop adblockers from, well, blocking your ads. We also mention how these applications will influence the future of digital marketing.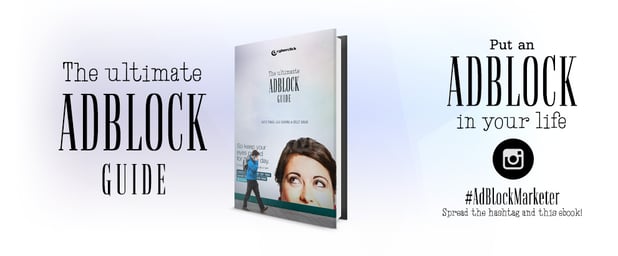 We hope you enjoy all of the content you download, and have an amazing World Book Day! Read books by all means, but don't cast aside digital literature, you can take it everywhere and is nicely tucked away in something you would take with you anyway: whether on your smartphone, tablet or laptop.
If you have any questions at all about what your read, we are always here to help! Happy World Book Day!
Cyberclick