By Karen Garcia, on 19 June 2019
One way to increase traffic to your brand, product, or service is to use Google Ads. According to Reliablesoft.net, Google is the most popular search engine of 2019. So, what does this mean for you? Getting started with Google Ads could put you at the top of Google's search engine results page, which means you have more opportunities to become known to your target market. Not to mention, your revenue can be up to 8 times your initial investment with the incorporation of Google Ads in digital marketing.
We will explain the process of making a Google Ad for your business in a simple 4 part step by step guide. Including a timeline for professional marketers that are more familiar with the marketing and advertising lingo. We will also mention what to keep in mind during the process of the Google Ad creation.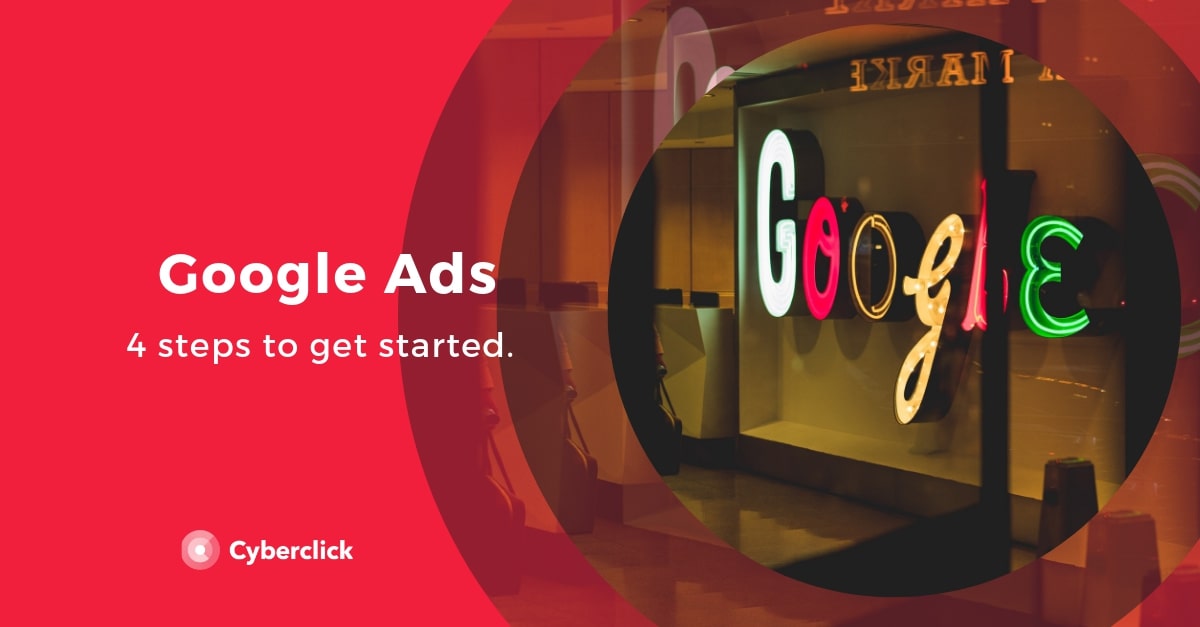 If you have just begun your marketing process or are a small business, Google Ads has a Smart Campaign option. This is a great option for you if you do not yet have a marketing team. Depending on your goals, smart campaigns will automate to your brand́'s command. This includes creative ads, phone calls, website visits, as well as address directions.


Tips when creating Google Ads.
When it comes to ads, optimized keywords are a must. A good tip is to ask yourself how your target audience will search for your product. Remember your target audience is searching for a solution to their problem.
It's also important for your keywords to match your headline to avoid irrelevant ads. Optimized keywords will also increase your quality score if they are relevant and of high quality.
Having a budget plan for your ads is also a good idea. Google Ads help has some budget suggestions and explains the topic with examples for better understanding.
What to expect.
We will now explain Google Ads new campaign timeline in simple terms:
Goal. When you reach the google ads page you will be asked to choose your main advertising goal. It will give you three options: get more calls, get more website sales or sign ups, or get more visits to your physical location.
Business information.

Next, you will be asked to provide your business information including the name and website.

Audience.

It will then prompt you to a map showing the potential audience size on Google using your website information. It will also give you the option to set up a radius or to choose specific areas for your audience.

Define.

You will be asked to define your product or service. Keep in mind the language, business category, and the product or service you are trying to promote. Google will begin to give you suggestions on this page and give you an estimate audience size.

Write your Ad.

You can now begin to personalize your ad with headlines, a description, and images. A preview will show up to the right to show you what the ad will look like according to your edits.

Set Your budget.

Google will provide options on daily average budgets, the budget price changes proportionally to the audience number and ad clicks. If you are on a tight budget, the option to cancel your ad is open at any time.

Review and billing.

The ad is almost complete. Review the information you entered to make sure it is correct. Lastly, enter your billing and payment information and click submit. Your ad is now complete!
Professional marketer options.
Google Ads allows professional marketers to make a more in depth campaign and are given a different campaign option list, including search, display, video, app, and shopping. For this example, I will have a timeline for a display campaign.
Goal.
The first page begins by asking your goal. A goal for our brand, in this case, could be to increase website traffic. In the same page, Google provides the option of campaign subtypes, we will choose gmail campaign for now but we can always go back and change it to standard. If you are not sure what the difference is, you can always click learn more options for an explanation. Lastly, add your website url link.
Create your campaign.Here you will be able to name your campaign and chose your location and language. As a professional marketer you will be able to go more in depth on this page in terms of bidding and the users you are trying to reach. Under the "bidding" section you will be given the option to choose your focus and how you want to reach it. Then you provide the average daily spend to create a budget for your ad. You will specify what keywords, audiences, and demographics you will want to reach with your ad. You are also given a space to provide the ad group bid (the CPC maximum). Lastly, you create your ad and provide billing information. Done, now you have your completed google ad!
Measuring your Google Ads success
Once your ad is live, it's important to monitor your ad ́s performance regularly. To view your performance, go to your google ads account and click Ads & Extension on the menu which is found on the left side (it might be different for those using the past AdWords experience). Then you will be able to view your ad status, clickthrough rate (CTR), and cost-per click (CPC). For more information, check out Google Ads Help.