By Laia Cardona, on 13 January 2020
In 2020 influencer marketing is more relevant than ever. According to the World Federation of Advertisers, 65% of multinational brands plan to increase their spending on influencer marketing in the coming months.
To start your marketing strategy on the right foot, let's take a look at the top 7 influencer marketing trends of 2020.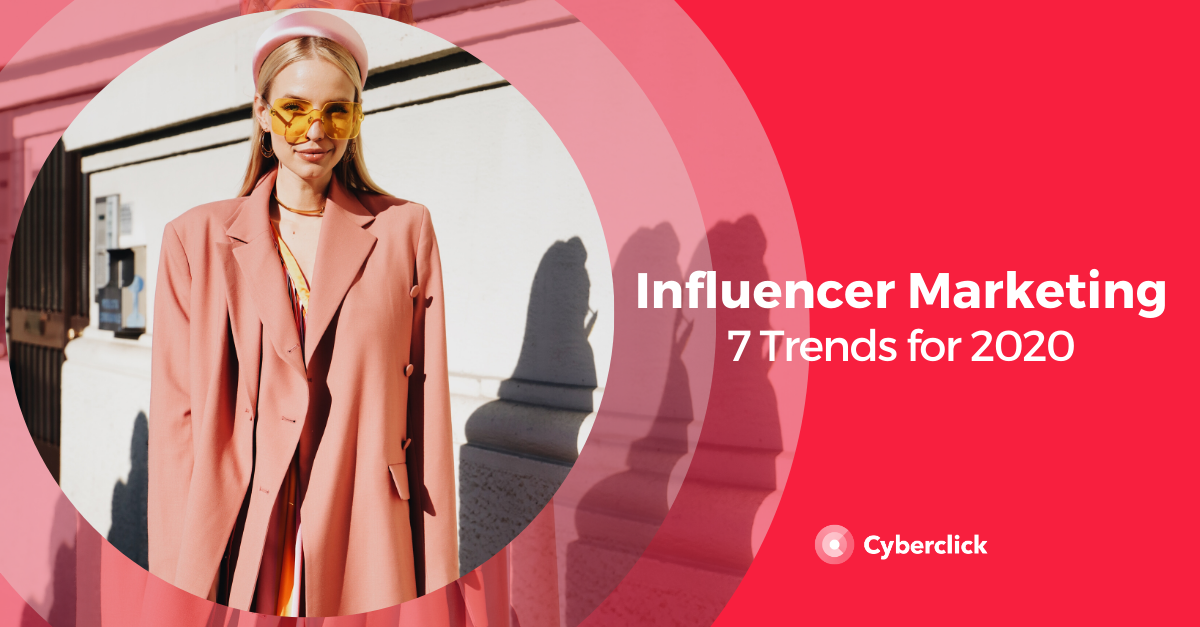 7 Influencer Marketing Trends for 2020
Artificial Intelligence: Machine learning and artificial intelligence can help to find the best influencers for a brand, optimize campaign performance, and choose the best topics, forms, and content for a campaign. According to Lee Odden, of the Top Rank Blog, AI allows brands to stay on top in the increasingly competitive influencer marketing environment by bringing together different data sources and automating analytics.
The Democratization of Influence: Each member of a company uses different centers of influence to discover, consume and interact with information. In 2020, brands will begin to see beyond typical influencers for their influencer campaigns. Influencer Marketing Hub predicts that we will see companies take advantage of all possible points of contact and influence, including employees, past consumers, and traditional influencers.
Influencers as Media: In 2020 influencers will begin to create their own media and networks, which will directly compete with traditional digital media. These different types of media will adopt different forms, and we've already seen the likes of it in the form of podcasts in 2019. Expect to see more influencers branch out with blogs, video blogs, websites, and unique media in 2020.
Videos and Podcasts: According to Hubspot, 87% of marketers incorporated videos into their digital marketing strategies in 2019. And podcasting isn't far behind. Both podcasting and videos have blown up in recent years, and we expect that they will continue to grow in 2020. Both influencers and brands are taking notice, meaning more brands will begin to incorporate these two avenues in their online strategies.
Integration With Other Marketing Technology Solutions: According to Neal Shaffer, Influencer marketing identification, engagement, and measurement technology will integrate with other solutions through the cloud. As B2B brands develop their campaigns and strategies, they will increasingly need to be integrated to create a unified narrative across all brand channels.
Adoption of B2C Strategies in B2B: In 2020, B2B users will begin to have similar expectations as B2C consumers, and this will expand to influencer marketing content. For example, video content on LinkedIn is becoming increasingly popular, and some content can even be comparable to what you would see on YouTube.
The Development Of The Relationship Between Brands And Influencers: Brands are paying more attention to their users' and employees' experiences, and in 2020 this will expand to the influencers they work with as well. Instead of treating influencers in a transactional way, brands will pay more attention to the objectives, preferences, and abilities of each influencer in particular, in order to develop a more collaborative and equal relationship with influencers. This will result in more authentic campaigns and better results for both parties.
I hope these 2020 influencer marketing trends help you in with your upcoming digital marketing strategy! Let us know what trends you think we'll see in 2020.