By Laia Cardona, on 25 September 2015
The growth of mobile marketing in the world is unstoppable. This is demonstrated by the latest global study on Mobile Marketing in 2014, developed and released by IAB Europe. According to the data from this latest report, Europe increased its revenues from mobile marketing by 58.6% compared to 2013. Globally, the Mobile Marketing grew by 64.8% over the previous year.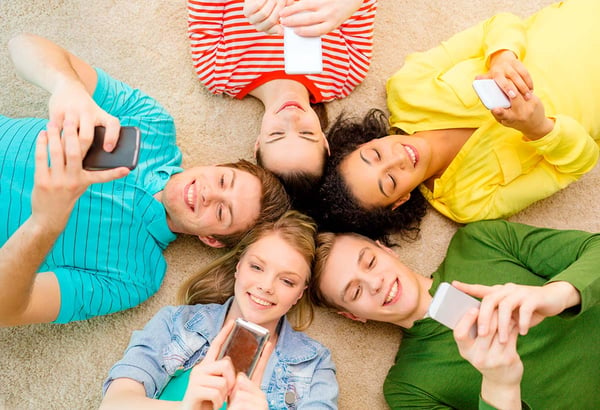 Mobile marketing, then, is today key in the growth of digital advertising. There are many opportunities offered by mobile devices to large companies and they must be able to adapt their ad formats to all types of devices for getting the most out of this type of advertising boom, which stands at the head of the digital marketing.
Smartphones and tablets have become in recent years, almost an extension of our body. Everywhere they accompany us and keep us connected all day long. Therefore, mobile marketing has a number of advantages over other advertising formats.
Cost savings
Customizing the advertising message
Better segmentation to reach the target audience
Further scope of these advertising messages
These are just some of the keys to the huge growth experienced by the Mobile Marketing.
As for the type of ad formats, we found that the fastest growing global and European level is the format 'Display', which refers to any type of advertising that is seen or read in the same mobile device screen. This format grows 70.2% in 2014 alone in our continent. Globally, this type of advertising format accounted for 47.4% of total revenues of the Mobile Marketing, followed by the format and search SMS / MMS, in this last year.
Moreover, the data provided by the latter study of the impact of mobile advertising in the world in 2014 is even more impressive considering what has happened in North America, the leading region for another year in the mobile marketing level world. Only this region experienced a spectacular growth of 76.8% over 2013.
Whether data from the European market and the US market can appreciate the enormous impact it is having on mobile marketing in the current digital advertising are analyzed. In addition, the Mobile Marketing has managed to establish new relationships between users and advertisers, which can meet the tastes and interests of the first in a more simple and effective way, allowing advertisers to create customized messages and get in this way, more impact and better results. Mobile marketing is undoubtedly the true present and future of digital advertising. A clear example is the latest addition to the digital advertising platform Instagram!
Laia Cardona