By Kelly Rogan, on 29 April 2015
If you still haven't heard of Streaming, you are about to.
For those who are not familiar with the term, streaming is the digital distribution of media via a computer network so that the user consumes a video file or audio, in parallel while downloading.
The consumption of multimedia content is growing in demand, and each day more users are streaming services so consequently it is an increasing offer; however, we must also consider the strong competition paddling between them, which has forced these businesses to undertake digital marketing strategies to gain followers and retain customers.
In the context of recent weeks, Meerkat and Periscope, two Streaming Apps, have come to light, becoming the latest craze of social networking and causing a revolution in users worldwide.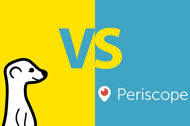 Its utility is palpable, after its appearance in the Super Bowl in the case of Meerkat - driven by Southwest, and the launch of Periscope on Twitter; the #fridgeview and #showusyourfridge hashtags became trending topics as soon as Periscope users began to show the contents of their refrigerators to the world.
The question is, Is Streaming really useful and how would I be able to apply it to the digital marketing strategy? How many generations of businesses or directors of marketing have observed this platform as an opportunity to spread content to their target audience?
In Cyberclick we believe that streaming technology is not going away, and from a business perspective it has a lot of potential.
Broadly speaking, one can observe different approaches to integrating Streaming into the Digital Marketing strategy.
Transparency tool to humanize the company
In the scenario where we are, where talent is defined as a key differentiating resource, companies embark towards initiatives to stimulate this human potential and create companies where people are the core engine.
Therefore, adapting streaming to your business can help consumers put a face to the company, building a stronger relationship with the customer while creating a more personal connection to the brand.
One of the main advantages of this technology is the ability to receive immediate feedback from consumers, stakeholders and all those interested in your business. You can get tips about your product or service and consider views that perhaps you had not even considered.
Authenticity and proximity to customers
Under the consumer perspective, combat transparency and proximity is a very good tactic in cases of communicative crisis, because you can solve problems that arise instantly and prevent a minor problem, giving greater confidence to your customers.
The authenticity of this tool will allow you to not only differentiate yourself from your competitors but also increase the value of your business.
Tool marketing and promotion of products and services
At the same time that you create an environment closer to your target and reinforce your corporate culture you can also use this technique to explain latest developments, products, promote events and countless more.
Selection of the best candidates
Finally, another major advantage of streaming is its implicit ability to reach a demographic niche that is not normally reachable. It provides a new channel to recruit totally different from the usual profiles.
In short, it is essential to consider alternatives such as that offered by Streaming to combat the continuing evolution of Digital Marketing and technology in general: the opportunity to bring news and reality of companies to their users.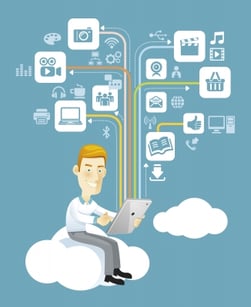 Image Sources: launchdfw.com, Kittisak in freedigitalphotos.net