By Alba Fraile, on 19 April 2017
Over the past years, Facebook Ads has evolved into an extremely powerful tool for advertisers. There are so many options and features that you are sure to find one that will fit your marketing goals perfectly but it can also be hard to choose, and quite overwhelming.
If you really want your advertising campaigns on Facebook to go well, I recommend making your choices based on your marketing goals, and based on which stage your users are in the conversion funnel. To help you out, I am going to talk in this article about different types of campaigns, audience and creativity selection in Facebook Ads.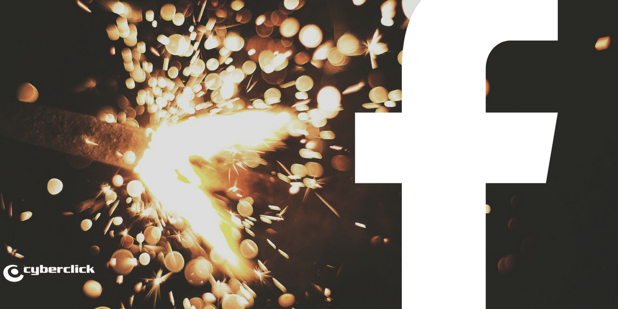 The best types of campaigns according to the phases of the Conversion Funnel
When working with Facebook Ads, there are several different types of strategies we can follow. In order to focus on performance, we can organize our campaigns based on our audience and where they find themselves in the conversion funnel: in the TOFU, MOFU or BOFU
TOFU phase (acquisition)
During this moment of the process, the idea is to reach out for the first time to users who have never heard of your brand. For this reason, we focus on generating brand awareness by using campaigns such as:
Post interactions.

The KPIs we will measure will be related to engagement: comments, likes and shares.
Page likes.

In this case we will focus on page likes and the cost per like.
Local awareness.

The main KPIs will be the number of clicks, the reach and the CTR.
Brand awareness.

This kind of campaign is measured mainly through its reach.
Reach.

If you want to go further, don't lose sight of your reach, impressions and frequency.
MOFU phase (consideration)
Here we are looking to impact audiences similar to the ones we already know, with these kinds of campaigns:
Traffic.

To determine the success of these campaigns, we will pay special attention to clicks, the CPC and CTR.
App Installs.

If what we want is to promote our mobile app, our KPIs will be the number of installations, the cost per installation and the events.
Answers to events.

Very simple: we measure the number of answers received.
Video playbacks.

Here we lead with the VTR, number of views and the cost per view.
Lead generation.

The number of leads generated and the cost per lead are the start metrics.
BOFU phase (conversion)
In this phase, the strategy is to re-impact a specific group of users with the following kinds of campaigns:
Conversion.

Simple and straightforward. In this case we measure the number of conversions and the cost per conversion.
Catalogue sales.

Same as the previous case.
App interactions.

The KPIs to follow would be the events and the cost per acquisition.
Requested offers.

Logically, the success will be determined by the number of offers.
Store visits.

This kind of Facebook campaign reaches further than the digital and moves into the physical world. The important KPIs are clicks, the CTR and sales.
-----
"Facebook Ads offers several types of campaigns based on your goals and on where your users find themselves in the conversion funnel"
-----
What kind of creative elements should I use in my Facebook campaign?
If you already know what kind of campaign you need, the next step is to know which creative elements to choose. Follow these tips and you'll be sure to get it right.
For the TOFU:
Video Ads.

Video is one of the key formats to attract attention to your brand, make an emotional impact and transmit what you stand for. Remember that along with pre-recorded videos, you can also make the most of one of Facebook's more recent features to transmit live recordings of you and your brand.
360 degree videos.

A spectacular, innovative format that offers an experience much like Augmented Reality.
Canvas.

Facebook Canvas campaigns are especially designed to be viewed on mobile devices, for both Android and iOS. They are known for their fast loading times and for combining videos, images and CTA buttons.
For the MOFU:
Video Ads.

Videos are also great for deepening your relationship with your clients, although you may want to use different kinds of creative elements.
Images.

Facebook's "classic" format is still one of the most effective and blends in perfectly with users' newsfeeds. Dare to use images that will impact!
Carousel.

You can use this feature to show up to 10 images and links in just one ad, and direct people to specific locations on your website.
As for the BOFU, the best is to use sequence formats and images.
-----
"Video ads help deepen your relationship with your users."
-----
How do I segment my Facebook campaign?
To finish off, I would like to take some time to talk about a crucial point to achieving your marketing goals with Facebook: the segmentation. Facebook Ads offers a whole world of options, but what is the best way to find out which are the most appropriate for our goal? Once again, the conversion funnel is the answer.
In the TOFU phase, we are interested in reaching out to new users through a general segmentation based on several characteristics. These of some of the aspects to keep in mind:
Generic demographical data (age, gender, location, language).

Specific demographical data (education, structure of the home, professions, etc.).

Behavior.

Partner categories (categories of consumers that we can hire through Facebook).

Interests.
Once we reach the MOFU phase, we want to start getting more specific. We essentially have two choices: Custom Audiences (your own audiences) and Lookalike Audiences (created by Facebook based on audiences of your choosing). These audiences can be created in different countries and with different degrees of similarity, making them very useful in internationalization strategies. To create Custom Audiences, we can use our own databases, the traffic to our website, the events in our apps or the engagement with our brand on Facebook.
As for the BOFU phase, we will focus on remarketing, creating segmentations based on our website's traffic or on users who engage in a specific action in our app. In order to do so, it is very important to have properly implemented the Facebook pixels