By Berta Ventura, on 27 December 2016
A few months ago, Facebook began offering the ability to chat with artificial intelligence programs (chatbots) through their Messenger service. These programs allow users to interact with brands in entirely new ways, like, for example, by sending flowers to a friend by simply sending their name to the bot, or getting personalized summaries of the day's news. And our options just got significantly bigger, thanks to the launch of the new Facebook Messenger Ads.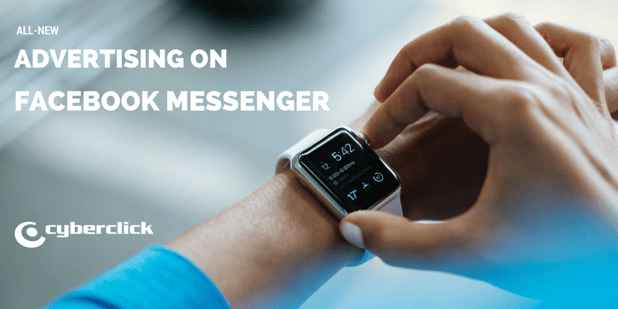 What are Facebook Messenger Ads?
Until now, Facebook's chatbots allowed brands to communicate with their users in several different ways, but the advertising messages were quite limited. Since this past November 8th, however, all brands that use Messenger developer tools can use this platform for their advertising on Facebook.
This is extremely good news for advertisers who use this social network to communicate with their potential clients. This option does, nevertheless, come with a series of limitations that advertisers should take into account when creating their ads.
Advertising messages can only be shown to users who have an open conversation with the brand, in order to avoid users being spammed.
Facebook messenger ads

can only contain one image and one link per ad.
Furthermore, promoted message campaigns on Facebook Messenger can not be automatically changed to also be published on Facebook or Instagram.
In terms of payment methods, Facebook charges advertisers for each impression, in other words, for every time the ad appears in a user's messenger. Brands will have to pay for each impression, even if the user doesn't take any action.
Coinciding with the launch of these Facebook messenger Ads, the social network also announced that it will now be possible to launch ads that are linked to the advertiser's Facebook Messenger account, encouraging users to initiate a conversation with the brand.
More Messenger news for brands
Together with the launch of this new kind of advertising on Facebook, the network announced other news for brands you use Facebook Messenger, offering an even wider range of opportunities for them to connect with users on via this channel:
New data:

brands can see where users come from when they click on a link to initiate a conversation with a brand on messenger.
There is a new version of

carousel images,

that can be shown and viewed vertically. In this way, brands can show off several products at once, with the top one being in a more prominent position.

Last but not least, brands can actually

incorporate Messenger into their webpages,

so that when a user is in the process of completing a purchase or signing up, the brand can invite them to receive information via Messenger (their order's status, or the latest news on their favorite products, for example).

These latest updates to Facebook's advertising should help you decide how to better invest and adjust your budget, now that Facebook Messenger could be a very interesting promotion option, if your profile is used by consumers to get in touch with you or your customer service.
Berta Ventura