By Laia Cardona, on 2 February 2016
Facebook is at the top of social media, but many people are asking themselves: Where is it heading? The truth is, although Mark Zuckerberg's network reigns the universe of social media, many of its younger users have been disconnecting themselves from it, and opting more often for other social medias, like Instagram and Snapchat.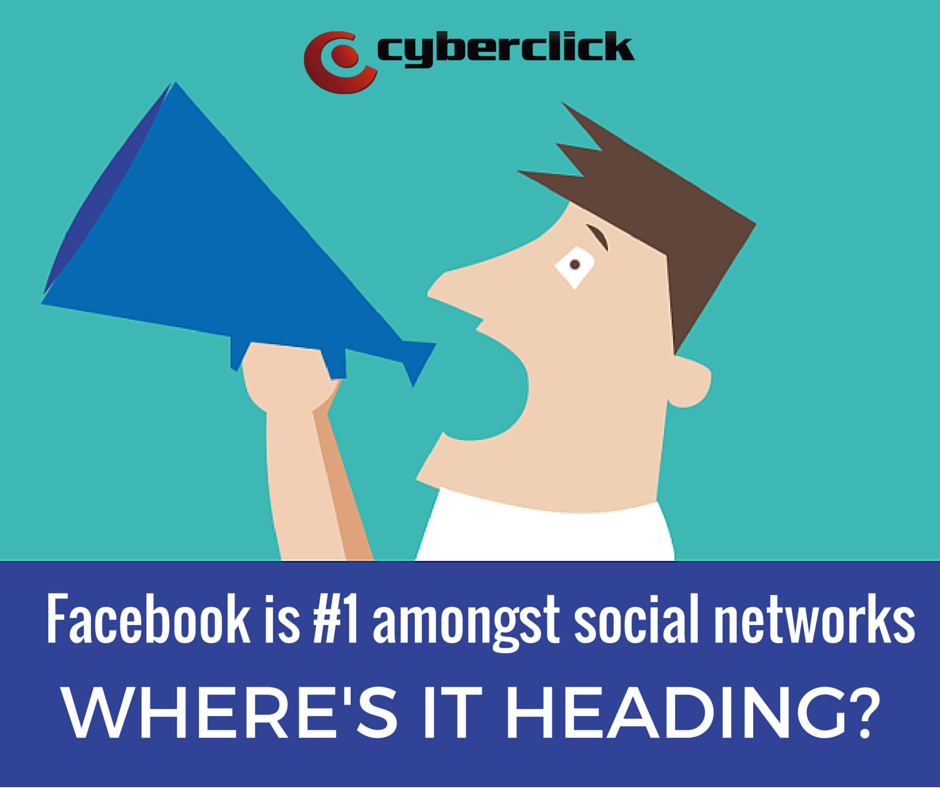 What is the reason for the loss of interest of its younger audience? Lately, Facebook has been evolving, bot in its format and its use. Due to this, it is no longer simply a platform to be in constant contact and share files, news or photos with your worldwide friends, but also an essential tool in marketing, publicity and communication strategies for countless companies and brands. Although this is amazing news for Facebook, it comes carrying burdens nonetheless.
This being said, although the public has to live with the advertising that pops up on their News Feed, this social platform finished the 3rd quarter of 2015 with over 1550 million users. This is 14% more than the same quarter of the year before. It may be true that the youth may be losing interest, but everyone else continues to stay loyal to Facebook.
Facebook: A Showcase for brands
It is undeniable that Facebook is the social network for excellence, the one with most followers and the first to succeed with flying colors in the online environment, but a certain amount of "disinterest" is beginning to be felt. This has evolved, and where once only private users were found, there are now many others to be found: people, companies, organizations and groups that share interests. For this reason, there is a fair share of facebookers who feel that Mark Zuckerberg's platform has lost its initial charm.
Nowadays, it is one of the best showcases for brands and companies. On Facebook, advertisers have found a perfect place to share their messages, create brand awareness and enhance their social strategies. Furthermore, it is a perfect platform to interact with followers/clients and offer them more that just products or services.
Facebook: Current target audience
Although the king of social networks was initially born as a network for young people, more specifically for university students to stay in touch with their friends and colleagues, the truth is that nowadays Facebook's target audience are the Millennials and later generations, in other words, from 25 onwards. It seems the younger generations prefer instant messaging programs and other social networks such as Instagram or Snapchat.
This can in no way, however, diminish the fact that, today, Facebook remains the network with most users worldwide. A small curiosity: While the radio took 38 years to reach 50 million users, and the TV took 12 years, Facebook achieved it in just one year of existence – a feat to be admired.
Facebook's Strategy: Whatsapp and Instagram
Facebook's strategy in recent times has been very clear: to acquire other successful technological brands, such as Whatsapp and Instagram, in order to continue reigning in the world of networks and technology.
If we think about this, it shows that Facebook is aware that it has been losing its appeal among 20-year-olds and younger, as these are being drawn to networks that offer instantaneous communication. Nowadays, it is the consumer who holds the power, and cannot be forced to do anything they do not want to. For this reason, we must either adapt to the changes in user trends, or we will find ourselves having fallen behind. This is what Facebook has done, by buying platforms with a younger audience.
This is how Mark Zuckerberg has managed to keep all parts of society in the palm of his hand, even if not all of them are active users on Facebook. He has diversified in order to win.
Facebook and its unstoppable numbers
There are users that will admit that Facebook has "lost its initial appeal", or that young people have been swept up by other platforms. Facebook's overwhelming numbers however, are a tough act to follow.
Facebook completed the third quarter of 2015 with over 1550 million users. 14% more than the same quarter of the previous year.
390 million people connect from their mobile devices, 23% more than in 2014. No longer can anyone deny the success of mobile, and those who do not adapt to this will see their marketing strategy suffer for it.
During September of 2015, 1.010 million users connected every day.
In the 3rd quarter, Facebook registered 4.500 million dollars of revenue, of which 1.460 million were profit. This is 40% more than the 3rd quarter of 2014.
We can talk all we want about have lost its charm, which is what some internet users are after, but these numbers do not lie. Facebook continues to be unstoppable, and even though its users must coexist with advertising and sponsored posts, they continue to use this social platform.
Some people are not convinced by Facebook's progressive change, and have decided to protest. The artist Ricardo Cavolo, for example, who, even having thousands of followers, decided to deactivate his profile. In his farewell message, he justified this by saying "Facebook is boring and useless (for me)". Moreover, he encouraged his followers to follow him instead on his Twitter and Instagram accounts.
Although Cavolo's case is worth mentioning, we must not forget that Instagram also belongs to Mark Zuckerberg, and although there are people who share his opinion, the figures continue to award first place to Facebook in terms of social media. Now that there is more competition, Facebook has simply had to innovate and adapt in order not to die out, whether the users like it or not.
If Facebook advertising interests you, you can read more about in this article: Facebook App: new video platform and improving the Carousel Advertising