By Laia Cardona, on 18 August 2015
Facebook
continues to surprise its millions of users around the world with its new and most talked about updates. One of the latest changes to the
Facebook
algorithm is found in the
News Feed
, which flows stories in the Facebook wall and, from now on, includes new improvements to be customized to the tastes of the users tool.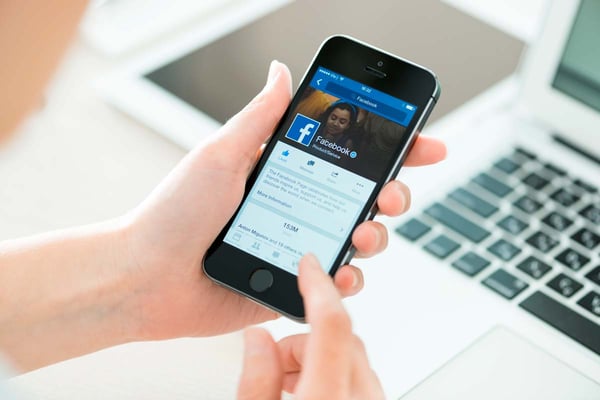 With this new update on Facebook News Feed tool, a user can:
Choose the stories that appear in their 'feed' more quickly, intuitively and effectively, selecting the most relevant or interesting to your group of friends.
Silence those others whose stories they are less interesting. Of course, without these people knowing.
What aspects can you customize on Facebook's News Feed?
The new improved News Feed is
now available on mobile devices, both iOS and Android.
Among the new changes in the official
Facebook
application tool is the possibility of selecting your favorite social network friends.
That is, those whose stories and updates we want to appear more frequently in our New Feed. To do this, the user must go to the 'Settings' menu of the Facebook application and select the first of the four options that allows the new tool.
In addition, the user also has, as of this moment, the absolute freedom to stop following the stories of those users or Facebook pages that they find less interesting. Simply, you must go to the second option of the new tool 'Preferences'. The users who fail to follow their stories never receive any notification nor shall they be communicated our decision, so we can stop following anyone we want without fear that that person will learn without having to de-friend them in our Facebook.
Similarly, thanks to the third option of this new 'Settings' menu, available on the further improvement of the Facebook application for mobile devices, users can return to continue or stop the silence of those users or pages to which we have stopped following above.
The fourth and final option to update and customize the new tool is the application of 'Discovering new pages'. In this new section, the user will receive suggestions from pages that may interest you according to your tastes and / or preferences.
This new enhancement in the
Facebook
News Feed gradually gives the user full control to decide what to look at and what not to see on the wall of the social network, thus avoiding having to encounter unpleasant posts or stories of little interest, as it was until now.
Laia Cardona