By Lucas Emma (Autor invitado), on 3 June 2020
Link Building is an SEO strategy that can be very beneficial for your business.
This SEO technique consists of creating inbound links to your website from external sites to improve positioning and land at the top of the SERPs (search engine results page).
Link building can be a bit tricky, and since it's so crucial for ranking it can be tempting to take the easy way out. But you have to remember to always stay ethical, otherwise Google will hurt you in the end.
So how can you create natural inbound links and ensure your website's SEO strategy succeeds? We'll explain!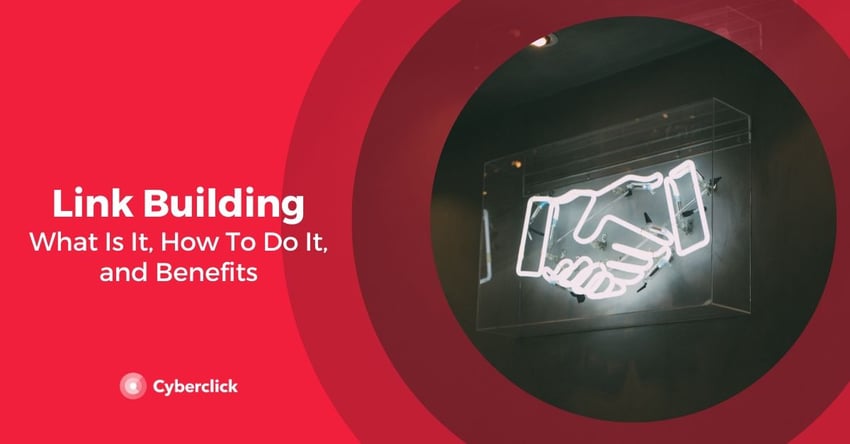 A good link building strategy includes the 3 following parameters:
Diversity: Not all links should come from the same domain. There must be a level of diversity of the websites who are linking to your content.
Quality: It's better to have only a few inbound links from high quality websites, than many inbound links from low quality websites. Google will detect if your website links to poor sites and it will impact your SEO.
Quantity: With keeping the quality in mind, the more links you have, the better it is for your company's site. But remember when it comes to quantity or quality, quality should always be the priority.
How to Create Inbound Links
In order to begin link building you must consider two things: how are you going to start your link building strategy and who is going to link to you?
Here are our following recommendations:
Social Media: Don't forget to include links to our website in your social media posts and profiles.
Guest blogging: Connect with relevant companies and bloggers in your industry and write guest blog articles in their blogs that link back to your website.
Press: Contact specialized magazines and publications in your industry and ask them to write something about your business. Be sure a link to your website is included within the article.
Answer tools: Use tools like Slideshare or Quora to share quality and useful content that links back to your website.
Images: Create detailed and useful infographics with accurate information. Include the link to your website in the alt description.
Video Marketing: Create a YouTube channel for your business where you make use of content and relevant videos with valuable information. You include a link to your website in the channel description and in the video description box for each video.
Influencer marketing: Find influencers who you can partner with and get them to include your links on their social media, YouTube videos, or blog posts.
Benefits of Link Building
1. Become an Industry Leader
When a friend recommends a product or service that they had a good experience with, you often take their experience into consideration for your own needs. This shows how powerful a good opinion is from someone you trust.
The same goes for link building. If a person is a regular reader of a certain blog and they trust the content and source they're reading, they will most likely rely on that blog's recommendations.
Link building builds the credibility and reputation of your brand when you are being recommended by another trustworthy brand or blog. Therefore, other websites linking to yours positions your brand as an industry expert and leader, and users will start to notice.
2. Better Search Engine Rankings
Google prefers to rank websites that have more inbound links. This is because having a good amount of inbound links implies that your content is valuable and relevant enough for others to recommend it to their own users.
Therefore, link building is beneficial for you to get up in search engines faster and more efficiently.
In addition to other SEO tactics, such as keyword optimization and internal linking, link building is a valuable tool to establish your business in the top search engine results.
3. Increased Web Traffic
Unsurprisingly, the more other people recommend your content and the higher your website ranks on Google, the more visits to your website you'll receive.
Although this does not necessarily translate into more leads or more sales, at minimum the chances of it happening will increase. By ensuring that your inbound links are coming from high quality websites, you can increase the quality of the visits coming to your site. By increasing traffic to the company's website, the possibilities for selling and increasing revenue also increase.
Final Thoughts
In conclusion, link building takes a lot of time, dedication and effort, but it's worth it for your company to achieve a strong online presence that will generate leads overtime. By keeping track of your inbound links and actively working to strengthen your link building strategy, you will begin to see your domain authority rise and your hard SEO work will pay off.