By Berta Campos, on 21 September 2015
A few days ago we were totally surprised at the offices of Cyberclick: although many of us did not follow Zara on Instagram, we all had its branded content in the application. How was it possible? The answer, of course, was that Instagram has released new sponsored images and videos in Spain.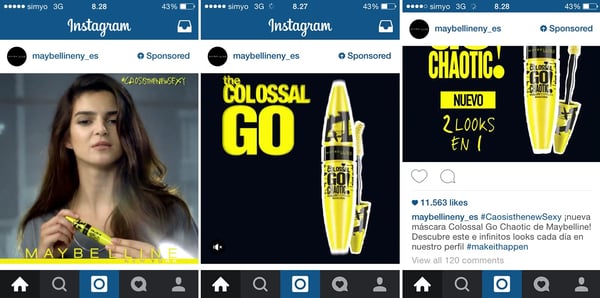 As the social network announced through its blog, Instagram ads are now available in 30 more countries. As of September 30, they will be launched in markets around the world. They also include several exciting new features for advertisers:
Video ads of up to 30 seconds. So far, the results were limited to 15 seconds duration, like the videos uploaded by individual users. This innovation brings them closer to the "spot" format.
Ads with photos in landscape format. Thus, no longer you need to create images specifically designed to suit the format of Instagram, which facilitates integration between different advertising networks.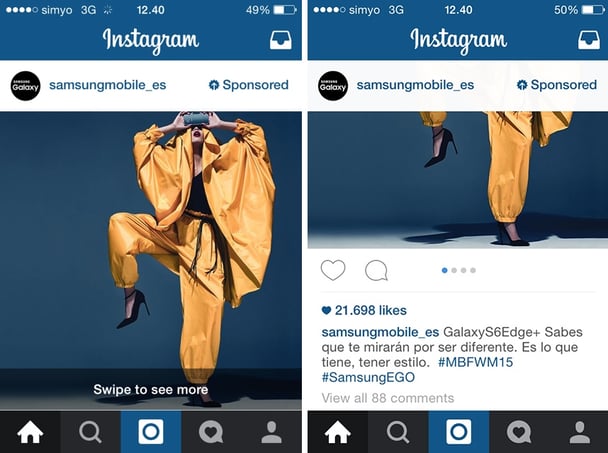 Possibility of segmenting the public through tastes and interests, as it already happens in Facebook Ads. Another great news for advertisers, allowing them to optimize their ad spending, focusing only on users related to its brand.
A new advertising premium feature called Marquee, allows advertisers to reach a large number of users in a short time. According to officials of the network, this function is ideal for events, movie releases and other developments that benefit from rapid communication. One of the first to use it was the American fashion brand Michael Kors.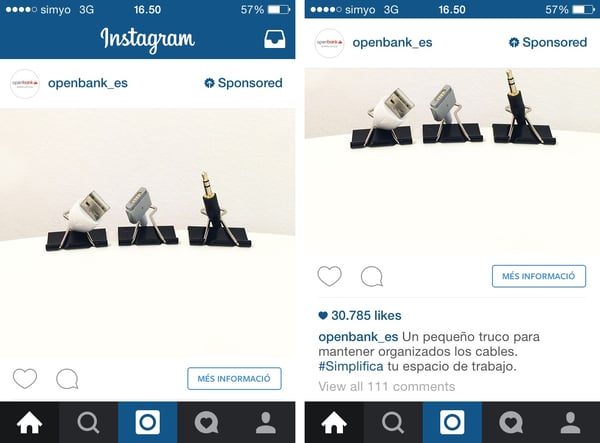 All these developments open up a world of possibilities for interesting brands that will create longer ads, with more built-in formats, for the public that interests them and, if necessary, focused on getting maximum exposure quickly. According to the official Instagram, tests that have been conducted over the summer have been a success for advertisers. We hope to prove it soon ourselves!