By Berta Ventura, on 23 April 2020
If your company is B2B or offers attractive services for professionals, advertising on LinkedIn is the way to go. But when compared to other options, like Facebook Ads, it may seem like there isn't as much information about LinkedIn advertising.
LinkedIn is the world's largest professional network, with 546 million users. There are over 40 million decision-makers, 10 million opinion leaders, 61 million senior influencers, and 6 million managers (LinkedIn, 2020).
Do you want to access this entire audience with an effective LinkedIn advertising strategy? Keep reading!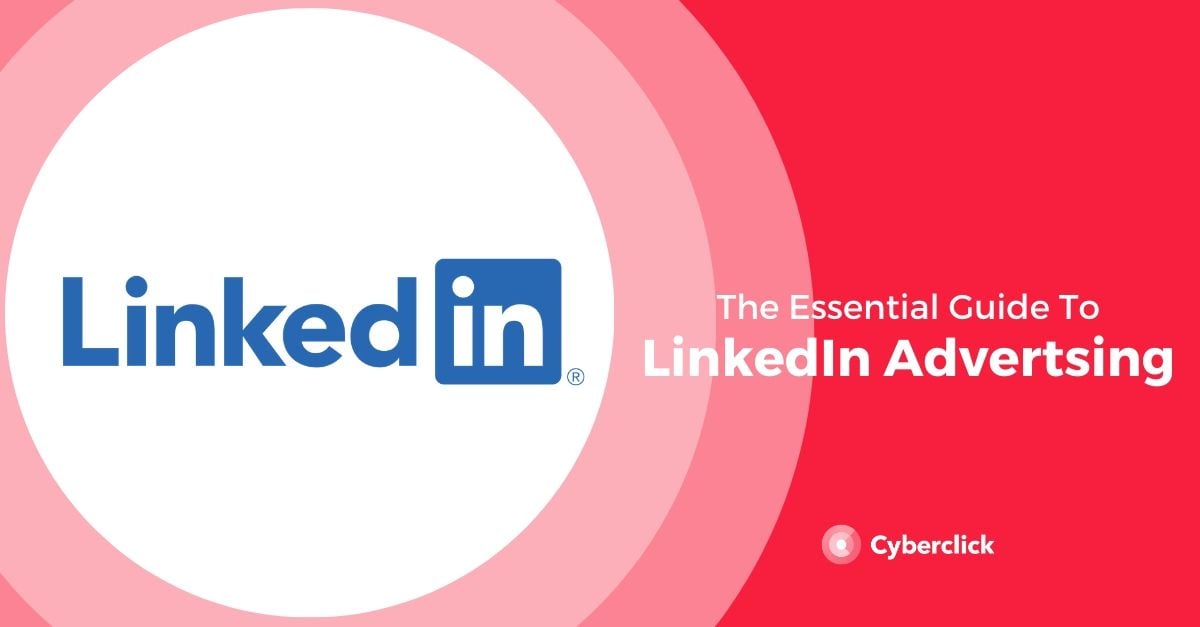 LinkedIn Advertising Options
1. Text Ads
Text ads are the most basic way to start advertising your company on LinkedIn. Its main elements include an image, title, and description; from there, you can choose between various formats.
Text ads may appear in different places on LinkedIn, for example at the top of the page or in the right column. Use clear and direct language, choose an attractive image, and optimize the headline as much as possible to attract your audience's attention and achieve conversions.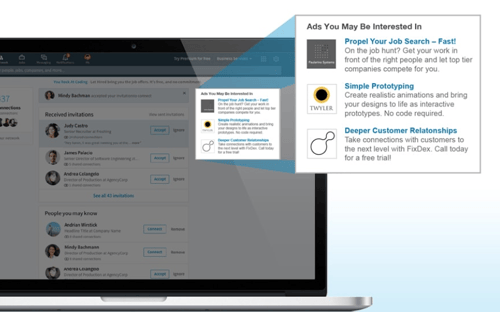 2. Sponsored InMail Messages
InMail messages work like normal LinkedIn direct messages. This advertising option allows you to send messages to segmented users through the LinkedIn email client (LinkedIn Messenger).
Users only receive sponsored InMail messages if they are active on LinkedIn, which increases the chances of success for your campaign. To increase the success of this format, try to customize the message as much as possible, be concise, and make the call to action very clear.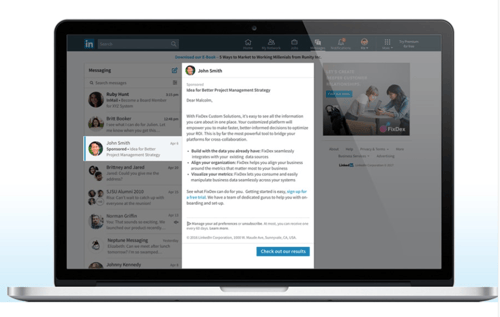 3. Sponsored Content
Sponsored content allows you to share content on your company page and promote it to a targeted audience to increase the post's reach. Promoted content will appear in the home page feed (on all devices) and on the right side of the home page (on desktop computers).
This option is excellent for sharing news about your company, promotions, or other relevant content. Plus, it's not limited to text articles only, but you can also include SlideShare presentations and video ads.
Video ads have a prominent presence in the news feed and have a call to action button that stays active for the entire length of the video's playback, maximizing the chances of generating leads.
4. Display Ads
This LinkedIn ad format is programmatic to purchase, meaning you can purchase these ads through private or public advertising platforms and auctions.
Display ads offer a more eye-catching format than classic text ads, with images and videos and audio options. This is a good option to consider if you're trying to attract users in the early stages of the conversion funnel.
These ads are located only on LinkedIn's highest traffic pages, a prime location for faster views and results.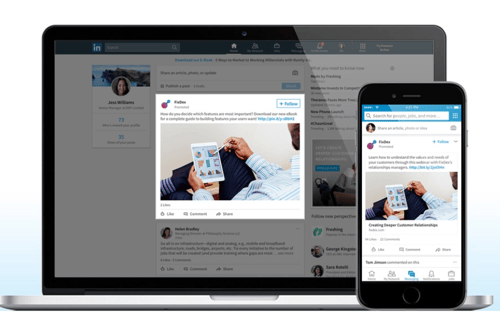 5. Dynamic Ads
Last but not least, dynamic ads generate content based on the activity and profile of the audience. For example, if LinkedIn detects that a user is looking for a job in your sector, it can show them the offer that suits their characteristics.
Dynamic ads include advertiser-designed copy and calls to action, and incorporate dynamically generated images from members' profiles. They are a great way to get attention, establish new relationships, and attract subscribers to your company page.
How to Create LinkedIn Ads, Step By Step
To advertise on LinkedIn, the first thing you need is to have a personal or company page. To do sponsored content campaigns, you need to have a company page. Regardless of the type of campaign you are interested in, I recommend creating a company page to establish a strong brand presence on the network. Also, users may search for it after viewing your ads.
Once you've created your account, follow the steps below to start advertising on LinkedIn.
1. Create an Account in the Campaign Manager
This specialized tool allows you to manage your advertising activity on LinkedIn. The interface to create an account is very intuitive and will only take you a couple of minutes. Remember that you can create several accounts at the same time if you need it (for example, to manage ads in different currencies).
2. Choose the Type of Ads You Prefer
You can combine several formats in the same campaign to generate maximum impact. If you choose sponsored content, you will also have to decide which call to action you prefer: direct users to your own website or use LinkedIn's standard lead generation form. In this step you will also have to select the name of the campaign and the language of the audience you are targeting.
3. Create Your Ad
The Campaign Manager has an ad creation tool that guides you through all the steps of the process and informs you about image sizes, number of characters and other requirements. Follow the instructions to create your first ad.
4. Choose the Right Targeting
One of the key aspects of advertising on LinkedIn is correctly targeting your ads. Since LinkedIn has a wealth of professional information about its users, you can choose from a large number of options to ensure that your ads reach the right audience.
The targeting options include the location of the users, the name of the company they work for, the university where they studied, the position they hold, and their skills. You can save a template with preselected options to use in your future campaigns.
5. Choose the Budget and Programming
Here you can choose the budget for your LinkedIn Ads campaign, starting at a minimum of $10 per day. You can choose between a CPC (cost per click), CPM (cost per thousand) or cost per opening (for sponsored InMail messages) payment model. Likewise, you can also set the start and end dates of the campaign.
Within this same step, you can enable conversion tracking (registrations, installations, downloads or purchases) to better measure the results of your ad later.
6. Done!
Your first LinkedIn advertising campaign is ready to go! Remember that you can use the Campaign Manager to keep track of the key metrics of your ads and optimize them as the campaign progresses.
LinkedIn Advertising Best Practices
Segment by groups. LinkedIn allows advertisers to filter users based on the LinkedIn groups they belong to. To hit the right groups, you'll have to do a little research before launching your campaign, but the effort is worth it.

Optimize the text of your ads. Just because LinkedIn is a professional network doesn't mean you have to resort to business lingo or forgo casual tones. If you want your ad to attract clicks and conversions, look for a simple and easy-to-understand message that demonstrates your industry knowledge in a glance.

Include relevant images. Compared to other social networks like Instagram or even Facebook, it may seem like LinkedIn is not as visual. But that doesn't mean that you can rest on your laurels when it comes to the images in your ads. Find attractive designs that capture user attention and are related to what you offer.

Take advantage of video ads. According to data from LinkedIn itself, video content on company pages are 5 times more likely to generate conversation than text articles. Video can be very effective in your advertising campaigns on LinkedIn.

Correctly manage your budget and bids. If you choose the cost per click (CPC) option when setting up your campaign, you will have to decide the maximum cost that you are willing to pay per click. In the CPM version, you will pay the chosen amount each time your ad is shown 1000 times. In any case, assess the option that best suits your objectives and decide how much you want to invest before starting.

Do tests and more tests. Text and display ads let you play around with different settings to see what works best for your target audience. Take the opportunity to do A / B tests and optimize your campaigns.

Measure ROI. Thanks to the conversion tracking tool, it's easy to link your LinkedIn advertising to your KPIs and justify the investment.