By Laia Cardona, on 30 July 2015
Increasingly, our smartphones are becoming inseparable companions of everyday life.
Mobile advertising
is one of the best ways to get (literally) into the pockets of our customers, but it is a crowded area where it is easy to be too invasive. Here are the
best mobile advertising campaigns in 2015
that have won the GOLD section of the
Cannes Lions festival
this year. These combine originality and creativity to create unforgettable audiovisual works.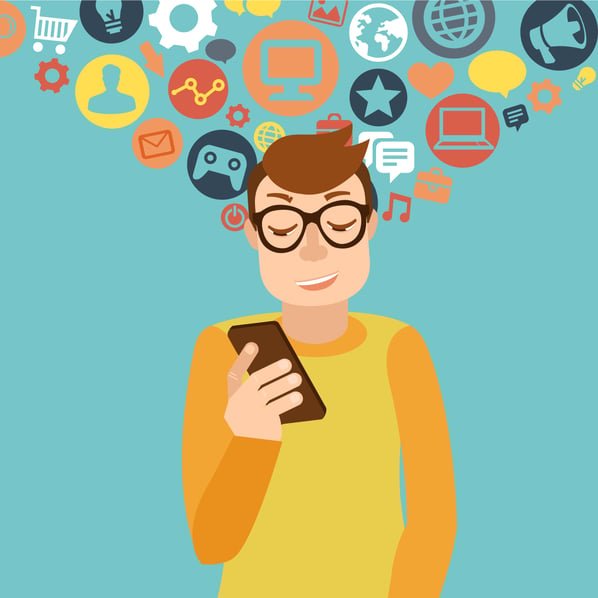 1) "Clever Buoy" (Optus)
Australians suffer from more shark attacks than any other country in the world, but are opposed to the extermination of these animals. In this campaign, the telecommunications company Optus proposed an ingenious solution to these shark attacks.
2) "Makeup Genius" (L'Oreal)
For this campaign, L'Oreal developed an application of "virtual makeover" using augmented reality. In this way, enabled users can try their products or even complete their makeup without touching a lipstick. This is an original and above all very useful campaign.
3) "The pursuit by Equinox" (Equinox)
Tired of going nowhere when exercising on a bike? In this campaign, the Equinox fitness chain turns spinning into an incredible competition through collective group screens and smartphones.
4) "LISNR" (Lisnr)
Most of "second screen" applications promise more than they can deliver. LISNR proposes a solution to its users offering a unique experience.
5) "Hammerhead" (Hammerhead Navigation)
A navigation system specially designed for bikes that, once again proves that utility is key when it comes to wooing customers with mobile advertising campaigns.
6) "The Unforgotten" (Illinois Council Against Handgun Violence)
Firearms claim thousands of innocent victims each year in the United States. This shocking campaign ensures that their stories are not forgotten.
7) "EA Sports Madden Giferator: An art, copy & code project with Google" (EA Sports)
Sporting rivalry, GIFs and humor: a winning mix to create a catchy campaign able to conquer prescription users.
8) "The ice bucket challenge" (The ALS Association)
One of the most successful viral campaigns this year: throw yourself a bucket of ice water against sclerosis.
Laia Cardona