By Nerea Boada, on 3 March 2017
Amidst all the excitement of augmented and virtual reality, live video and so many other amazing trends for 2017, it is far too easy for us marketers to get a little disoriented and forget about the basics in any marketing strategy - but that is a big mistake!
One of these classic techniques that continues to prove itself year after year is email marketing, which is a fantastic way to increase your lead database and encourage them to move along the conversion funnel with highly personalized messages. It is also an area in which marketing automation is very influential.
If you are not yet entirely convinced, I would like to share with you today these 5 statistics that prove that email marketing is more alive than ever. They all come from Adobe's 2016 Email Survey, with over 1000 participants.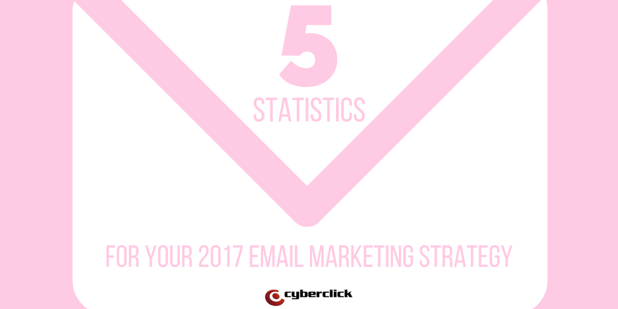 1) 63% of users use their smartphones to check their personal emails
And 45% of people even use them to check their work related emails.
The conclusion here is clear: the intense popularity of mobile devices has revived and ignited email marketing more than ever, but, in order to make the most of it, you need to make sure your emails are perfectly viewable on these devices. Invest in a 100% responsive design, use short titles and guarantee visibility with bright colors and large buttons.
2) Users only open 23% of their personal emails
In terms of work emails, even less: only 19% actually get opened.
What can you do to avoid this drastic fate? The first key is your email's' subject. Make the user an offer they simply cannot refuse. Personalization is also very important here, in order to send the right message to each user. Last of all, be sure to pay attention when choosing the day and time when to send your email, to maximize the probability of your audience paying attention to you.
3) 58% of users acknowledge that email marketing is their favorite way to keep in touch with brands
This number is higher than other methods such as apps or even social media, which are considered to be more disruptive. The best option is, without a doubt, to use a variety of methods to reach out to your audience, but make sure your message arrives at each users via the right channel.
4) But 47% also said that promotional emails bore them
Email marketing is a tool you simply cannot leave out. But from in between the avalanche of messages that we receive in our inboxes every day, you need to find a way to stand out and generate interest rather than yawns. In order to do this, opt for short emails, with an attractive headline and design. Use A/B tests to see which variables work best and, over all, don't abuse your subscribers' patience by sending them emails too often.
5) People spend an average of 4.1 hours per day on their work email
Yes, you read that right: more than half of our work days come down to staring at our inboxes. If your brand is part of the B2B sector, it is a golden opportunity to connect with your potential clients.
Nerea Boada