Everything You Need to Know to Start Your SEM Campaign
In this ebook we're deep diving into how search engine marketing (SEM) works, primarily focusing on Google's advertising platform, Google Ads. We cover everything you need to know, including how SEM works, how bidding works, how to use keywords and do keyword research, how to set up a Google Ads campaign step by step, the most important metrics to monitor during a SEM campaign, and more.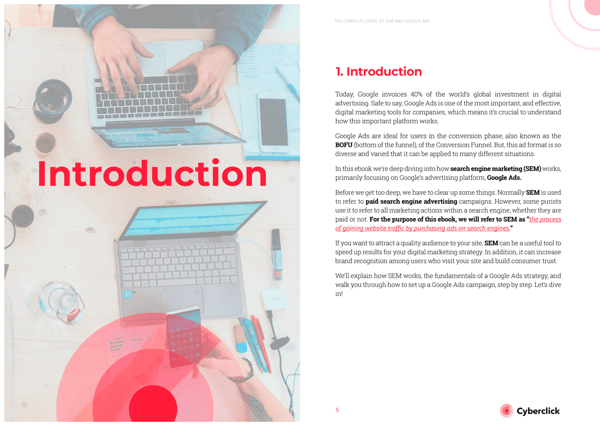 What You'll Find in This Ebook:
We have organized this ebook into 5 main sections, including:
A Quick Introduction to SEM
Understanding How SEM Works
Fundamentals of a Google Ads Strategy
How to Set Up a Google Ads Campaign
Google Ads Metrics to Track
Download the free ebook today to become an SEM expert and reach new heights with your Google Ads campaigns!
Fill out the form to get your free Ebook! >>