Learn how to automate your sales team!
Using this ebook and checklist we'll uncover the secrets to successfully automating your sales process. This digital pack will help you and your team transition sales to the digital environment, change your sales process approach, and leverage technology to build a much more personalized relationship with leads and customers.
What are you going to learn?
Ebook "How To Automate Your Sales Team in 5 Steps": In this ebook, you'll discover the keys to automating your sales processes, without losing customization.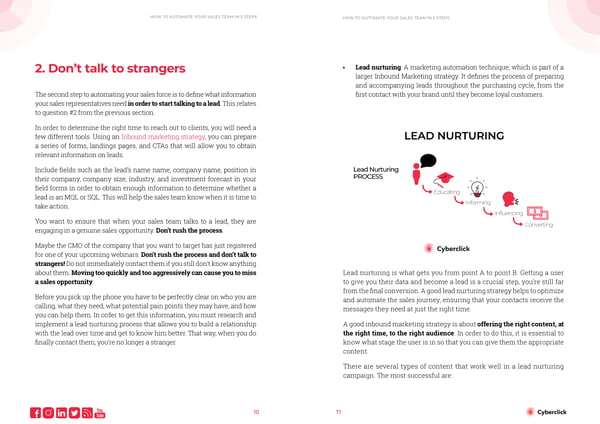 Checklist: We've also included a checklist that helps you visualize what phase of automation your team is in and how to get to finish line. Steps include defining new goals, setting up your team for success, and getting the right technology.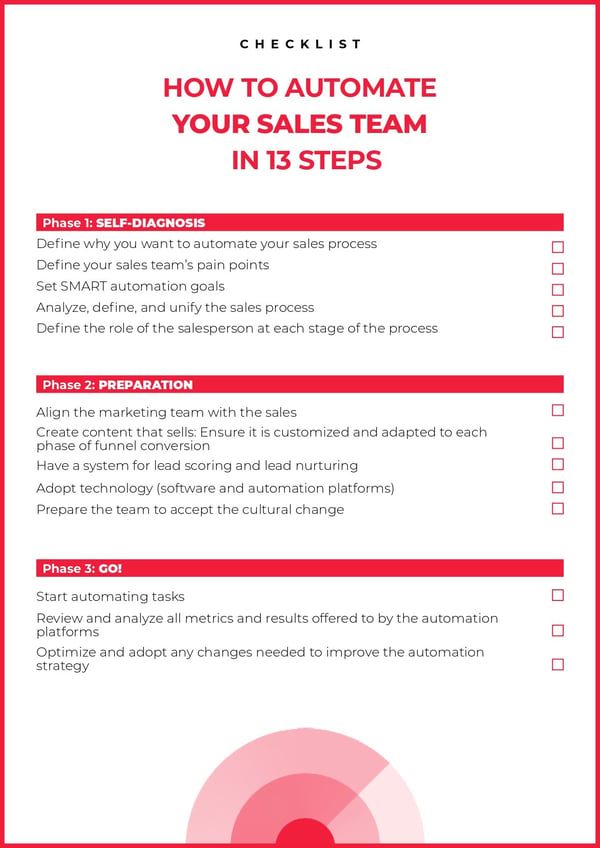 Fill out the form to get your free Ebook! >>