Why Is This Template Useful?
A project brief is an essential tool for marketing and advertising professionals. Working on a project without a brief, or with a poor-quality one, is a recipe for disaster.
That's why we've created this downloadable pack that you can use to easily create your next brief. It contains all of the important sections including your objective, target audience, restrictions and limitations, budget information, and timelines.
We have both an excel template and an editable PDF. We recommend using the Excel sheet to ideate and define each section, and then once you are done with that, centralize your content into the PDF.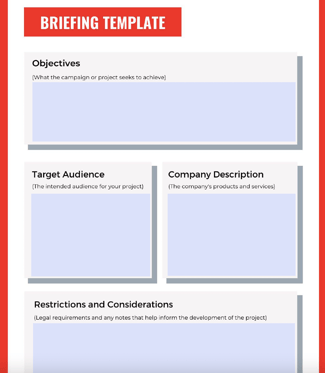 Benefits of Using This Template for Your Next Project Brief
You will be able to have clear, organized, and relevant information about your company and objectives.

You will be able to have a clear vision of your needs which will allow you to make strategic decisions.