By Berta Campos, on 27 September 2016
After a long and arduous development and design process, your app is finally on the market. Congratulations!
You have come a long way, but your job is not over yet: if you want your app to succeed, you need to launch your app marketing strategy.
When promoting your app, one of the key decisions you need to make is which channels you are going to invest in. In order to help you make this difficult decision, I would like to explain to you today why you should be including Facebook in your app marketing strategy,, how it works and which metrics are most important to be keeping an eye on. Let's go!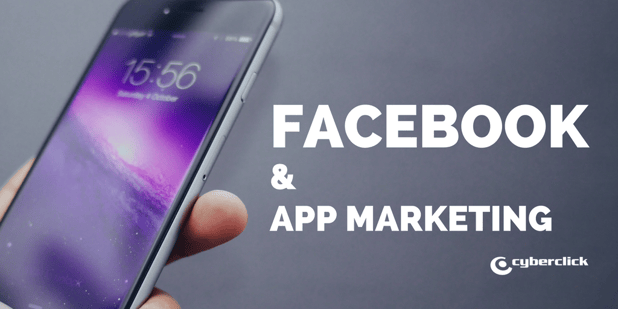 The top reasons to promote your app on Facebook
1) Because you will have access to more users than from anywhere else
Facebook's success statistics are simply jaw dropping. If this social network were a country, it would be the biggest one on Earth (ahead of even China!). Most importantly for you and I, 1 billion unique users access Facebook from their mobile devices every month. Moreover, Facebook is able to reach out to a great demographic variety of users. No matter who your target is, you are sure to find it there.
2) Because metrics don't lie
Facebook Ads has achieved over 145 million iOS and Android app installs, all over the world. Furthermore, Facebook is able to reach a very high conversion rate in comparison to other app marketing channels. In fact, advertising on Facebook takes the lead in terms of attracting paid app installs.
3) Because you can optimize your CPI (Cost per Installation)
There are many factors that influence your app's CPI: the category, the day of the week, the time of the day, the images and copies, the calls to action, etc. As a general reference, the average Cost per Installation lies between 0.5 and 3 euros. Reducing this cost, however, depend entirely on you.
If you work on optimizing your advertising, you can get your CPI under even 0.3 Euros... there have been campaigns who have managed to reduce theirs to a mere 0.14 euros for each new user. It is important to keep in mind, however, that volume and price are very closely related - attracting a high volume of app installs may mean a higher Cost per Install.
4) Because there are success stories that prove it works
In addition to general statistics, on Facebook for Business' page you can find countless Facebook Ads Case Studies which will help you figure out exactly which strategies work for what kind of companies, with concrete examples and values.
For example, the team behind the Fever app was able to quadruple their event views, increase the Click to Install rate by 42% in 3 months and the in-app purchases by 35%.
How to use Facebook Ads to promote your app
If you want to make your app known through Facebook, Facebook Mobile App Install Ads is the tool you should be using.
Being able to rely on a a partner who is specialized in this kind of advertising give you the assurance that everything is being managed to perfection, but it is always important to know the basic of what's going on.
To incorporate Facebook Ads into your app marketing, you need to follow these following steps:
Install Facebook's (or another compatible partner's) SDK in your application.

This makes it possible to attract mobile users through Facebook's CPI model. There are various trackers which are compatible with Facebook, such as AppsFlyer, Adjust, Apsalar or Emma.
Next, I recommend following the

steps given by Facebook on their Developers page

, where they explain how to include your app in their app center and create a page for it, how to get the information you need about user who have installed it and the metrics that will help you analyze the results.
Create the ads to promote your app.

After all the previous technical steps, you will finally be ready to start promoting your app. Go to the ad creation interface, click on "Get installs of your app" and follow the instructions. Pay special attention to the segmentation to make sure you only reach out to users who are relevant to you.
Measure and optimize.

Be sure to keep an eye on the metrics we will mention in the next part, choose the ads that work best, create different versions, etc. Optimization is a never-ending process, always out to get better results.
7 metrics to know whether or not your app marketing on Facebook is working
Knowing what to measure and how to measure it is half the battle won. The indicators will help you know how your app promotion is working.
Users:

the more, the better - but don't stop there. Try to point out the active users and see what they have in common to improve your campaigns' segmentation.
Cost per Installation:

in other words, how much we are paying for each user who downloads and installs the app.
Attribution:

essential to know how many people have installed the app thanks to Facebook.
In-app duration:

measures how long a user has spent inside your app over a certain amount of time (over the last week, or 24 hours, for example). This metric depends on two other, however: the average amount of time spent inside the app, and the time span between sessions. The idea is to understand whether Facebook users are of higher or lower quality compared to those coming from other sources.
Retention:

the percentage of users who re-enter the app after their first visit. If the percentage is low, it is possible that the app might not be bringing them any value, or is not living up to their expectations. And if we see that Facebook users have a higher retention rate than those from other sources, there might be a discrepancy between what is promised in other ads, and what users find on Facebo

ok.
Funnels:

Just as on websites, the funnel is the series of steps that lead a user to making a purchase. Defining and optimizing it is essential to improve the conversion rate.
Here are some other articles that may interest you:
Berta Campos