By Chantal India, on 14 January 2021
For many advertisers, Facebook stands as one of the central pillars of their marketing strategy. Due to the platform's staggering stats and myriad of marketing tools, Facebook ads offer serious potential for businesses both big and small. At some point, however, marketing on Facebook can become overwhelming and unsustainable for even the most experienced teams. Enter Facebook Marketing Partners (FMP). If you're looking for a way to revamp and revitalize your Facebook efforts, this could be your ticket. In this guide we'll cover what FMPs are, if they're right for you and how you can benefit from their services.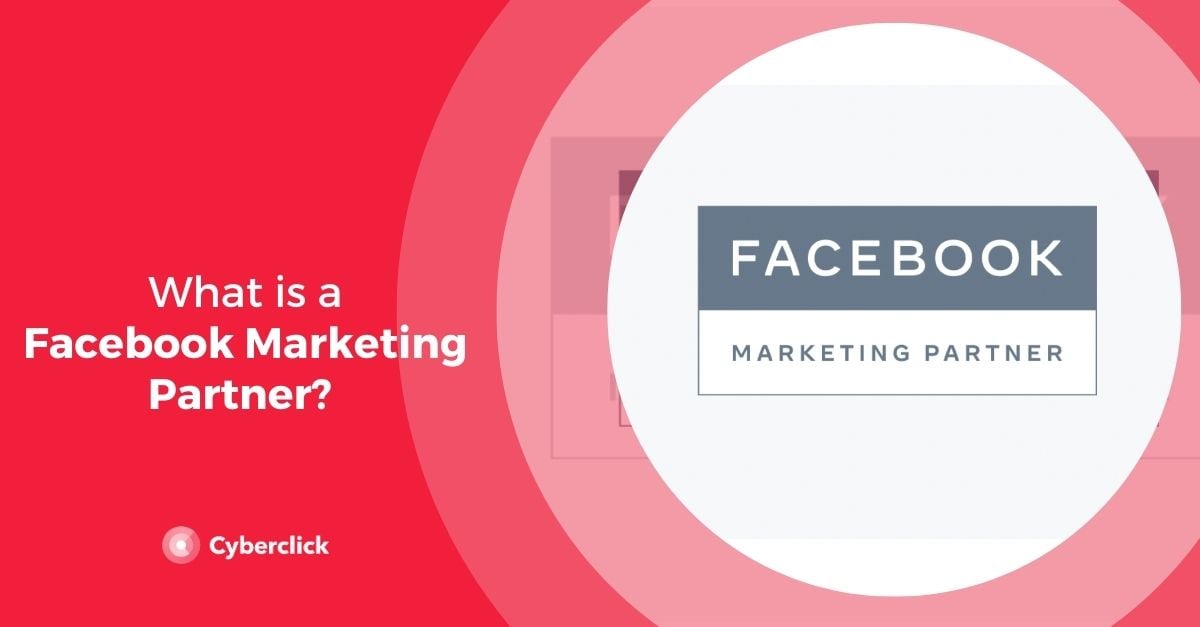 What is a Facebook Marketing Partner (FMP)?
Facebook Marketing Partners are agencies and tech firms which help advertisers maximize their Facebook advertising results. These companies have been vetted and certified by Facebook based on consistent excellence in delivering marketing success for their clients. Facebook also categorizes these agencies based on their expertise in different industries and marketing strategies.
There are three tiers to Facebook's Marketing Partner Program: account, preferred partner, and premium partner. At the preferred and premium levels, partners provide more hands on services like tech support, training and consultation. To become a premium partner, agencies need to fulfill requirements in performance, ad spend and certification. These are the bonafide experts in delivering Facebook ads results.
Should you work with an FMP?
Hiring a Facebook Marketing Partner has done wonders for many advertisers. One look at the success stories will tell you that. But is an FMP right for you? Well, it depends. If you're running into consistent roadblocks around managing the sheer volume of your ads and reports, or not achieving the reach and scale you'd like, then it may be time to try an FMP. Perhaps you'd like to outsource your Facebook marketing completely and focus on other things—another reason to contact an agency.
FMP success story featuring Altamira Asset Management
Hiring experts in any field does come at a cost, of course. Yet with a Facebook agency partner who has a demonstrated track record of advertising success, you're likely to get your money's worth and more.
Benefits of Working with a FMP
Despite the relative ease of advertising on Facebook, sometimes the number of options and metrics can make your head spin. It's likely you hired an expert to make your website, do your taxes and create your logo. So, why not contract the services of a certified Facebook Marketing Partner? Here are a five benefits of working with an FMP.
Look for the Facebook Marketing Partner Badge
1. FMPs Know What's Up and Coming
Because Facebook Marketing Partners work directly with Facebook, they know what's being rolled out next. Whether it's a new marketing product or changes to an existing one, FMPs are in the know. You'll be privy to all the latest updates. This applies to all FB platforms including Instagram, WhatsApp and Messenger. You can then plan your budget accordingly and stay a step ahead of competition while also being an early adopter of fresh technologies.
2. Gain a Deeper Understanding of Performance and Analytics
As a byproduct of partnering with an FMP you'll gain a much deeper insight into how to master Facebook marketing. Tracking KPIs and managing ad analytics can be confusing and frustrating—a partner agency can help. FMPs have a direct line to Facebook and attend trainings and events put on by the platform itself. This information is coming from the horse's mouth and, again, gives you a leg up on the competition.
3. Work with Qualified Experts in Your Industry
Not only are FMPs experts in Facebook marketing, they're also experts in specific industries and types of marketing. Facebook has segmented certified agencies into 18 different verticals to suit advertiser's needs. Working with a partner who knows your industry just as well as you do (and possibly better), means you'll waste no time explaining your issues and goals to someone inexperienced. Industry specific FMPs can analyze your metrics, consult and help you achieve goals in a much more efficient manner than generalists.
4. Access to More Facebook Marketing Resources
Facebook agency partners have access to a plethora of marketing resources provided to them by Facebook. These tools are the latest in digital advertising and include campaign best practices, product betas and data studies. The benefits of this up-to-date content and suggestions will be passed on to you and your marketing efforts.
5. 24/7 Support and Invite-Only Events
When you've just launched a campaign and technical issues are throwing a wrench in your plans, not having access to support is an absolute nightmare. Imagine Facebook Ads Manager not working, or your ad being stalled in review. Frustrating, right? FMPs oftentimes have access to advanced levels of tech support and can consult with you when you need it most.
Through FMPs you can also participate in Facebook events like creative and metrics analysis workshops and other trainings to broaden your marketing skillset and marketing success.
From building awareness to making conversions, Facebook Marketing Partners have proven success in advertising success. Working with FMPs is not for everyone but the benefits they can provide to businesses looking for that extra edge are hard to ignore. If your team is struggling to understand and manage your Facebook ads, try reaching out to a certified Facebook Agency. Who knows, it might just make all the difference in your 2021 marketing strategy.